There are times when we feel stressed because of the daily hustle bustle of our life and that is the time when you need an escape to relax at an exotic location. For that, you have to visit wellness retreats. Not just a place to have a simple spa or relax by the beach, wellness retreats are made to serve any number of specific ailments with custom-made programs focused on detox, weight loss, stress reduction, and anti-aging, etc. From high tech spas to the luxurious island, here is the list of best wellness retreats in the world. These resorts offer you everything you will ever need. Here is the list of the best five wellness resorts for you to refresh.
• Amatara Yoga, Phuket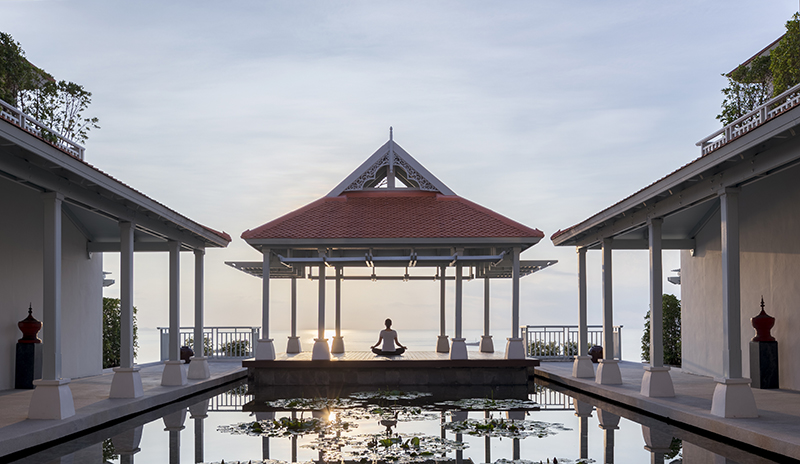 Situated on the calm coastline of Phuket, Amatara yoga offers a trio of comprehensive yoga programs. You can practice yoga in private sessions amongst the beautiful scenery along with classes in pranayama, meditation, and philosophy. There your body and mind will be relaxed and you will feel energized after completing it. Instructors take you through the depths of a yoga asana, building the confidence to transfer inner-peace to your day-to-day life. With luxurious spa facilities, this wellness retreat will leave you feeling solely rejuvenated.
• Aro Ha, New Zealand
Settled in one of the most breathtakingly gorgeous locations in the world, a stay here will provide you stunning views of the Southern Alps and the pristine New Zealand landscape. Aro Hā means – in the presence of divine breath. The programs here are designed to focus on result-oriented fitness including nutrition dense vegetarian cuisine and a daily mindfulness program. The custom built program focuses on motivating you from head to toe, aiming to create both inner and ecological connectivity.
• Ananda, India
Located in the foothills of Himalayas, it is one of the most luxurious and Ayurvedic retreats in the country. Near the holy town of Rishikesh and surrounded by lush greenery forest, it is the best place to achieve your wellness desires. It has 24000 sq. ft spa and personalized organic healthy cuisine, it offers practices that help in rejuvenating physically, emotionally and spiritually.
• Lefay, Italy
Looking for a luxury spa break? Head to the picturesque Lake Garda at Lefay. The spa treatments at this wellness retreat include ancient Chinese medicine with the latest Western techniques for a truly exclusive wellness experience. You can choose from their wellness programs like weight loss, boosting your wellbeing or improve your posture, the resort has all programs.
• Como Shambhala, Bali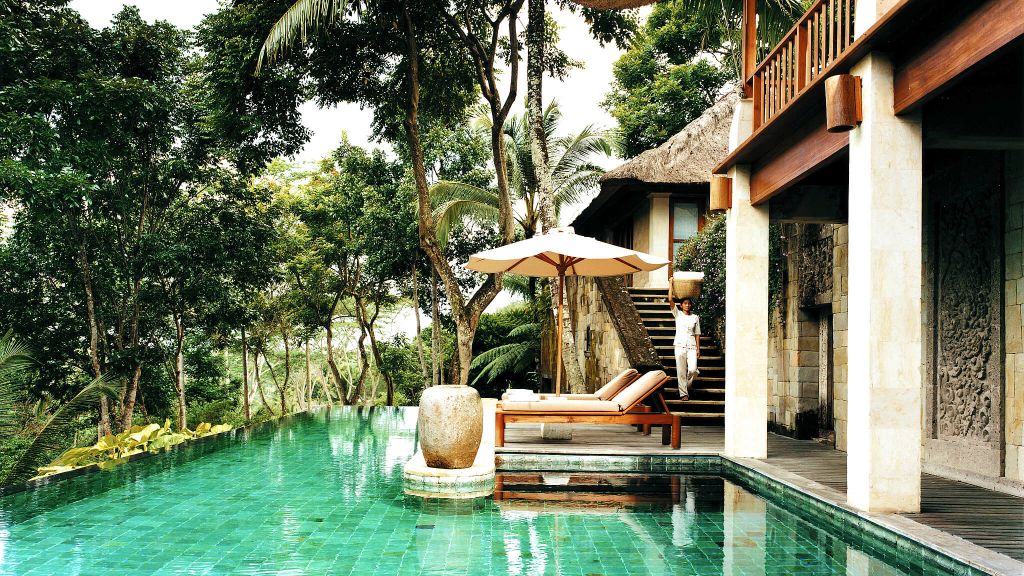 Bali, the gorgeous destination has an award-winning holistic spa Como Shambhala. It offers delicious cuisines, wellness activities and amazing accommodation to help you escape from the stresses of daily life. Enjoy yoga, Pilates and tennis, cycling and hiking around the neighboring mountains and indulgent in spa treatment on this luxury healing holiday. The peaceful atmosphere and spirit of sharing at Como Shambhala made it a popular destination for solo travelers.