Most people have a craze to spend their holidays or weekend getaways to hill stations, cold places or beachside but there are also few who just want to enjoy private luxury without any disturbance. For such people, we have listed down some best villas with personal pools which will surely satisfy them and make them remember it forever:
Island Pool Villa, Goa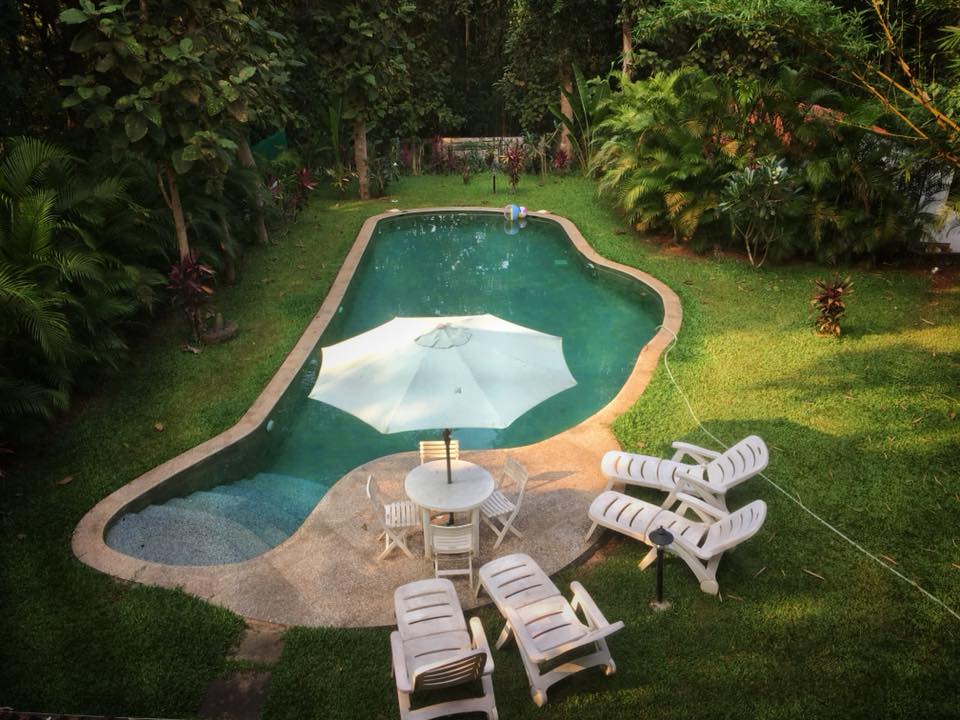 This place's pool is right in front of the villa surrounded by a beautiful ground to relax. It is an exotic place to spend some good fun times and if you want to explore more the Caranzalem Beach and Vainguinim Beach is just an hour away.
Spice Tree, Munnar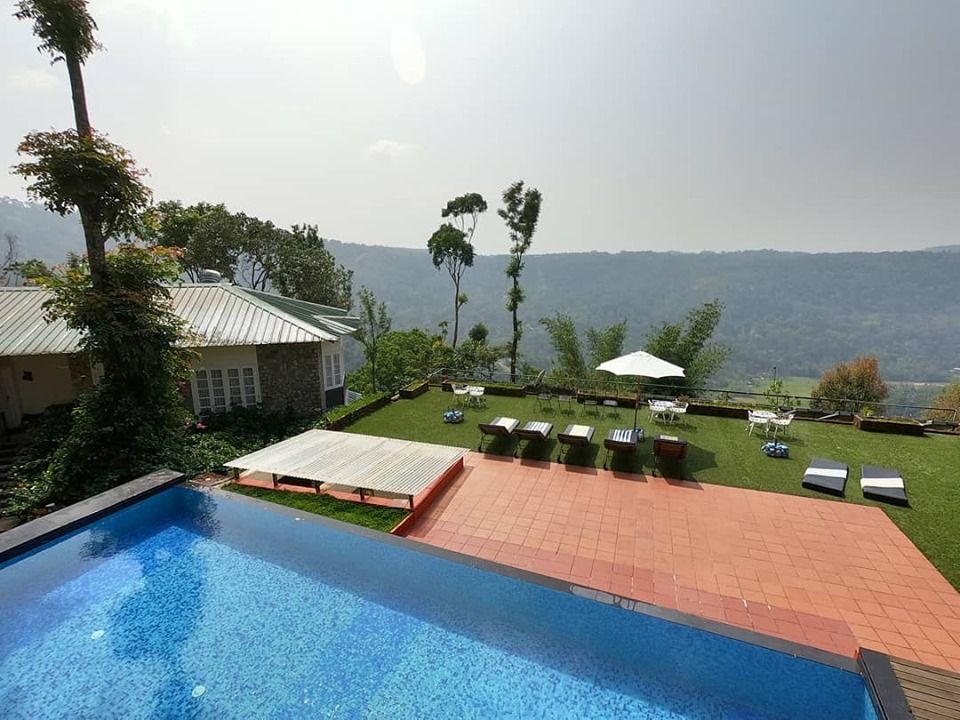 This place is like real heaven and it's hard to come back from here because of the extraordinary care and attention you get from the staff. The pool is just so amazing and offers scenic views of mountain ranges.
Maya Baas, Sikkim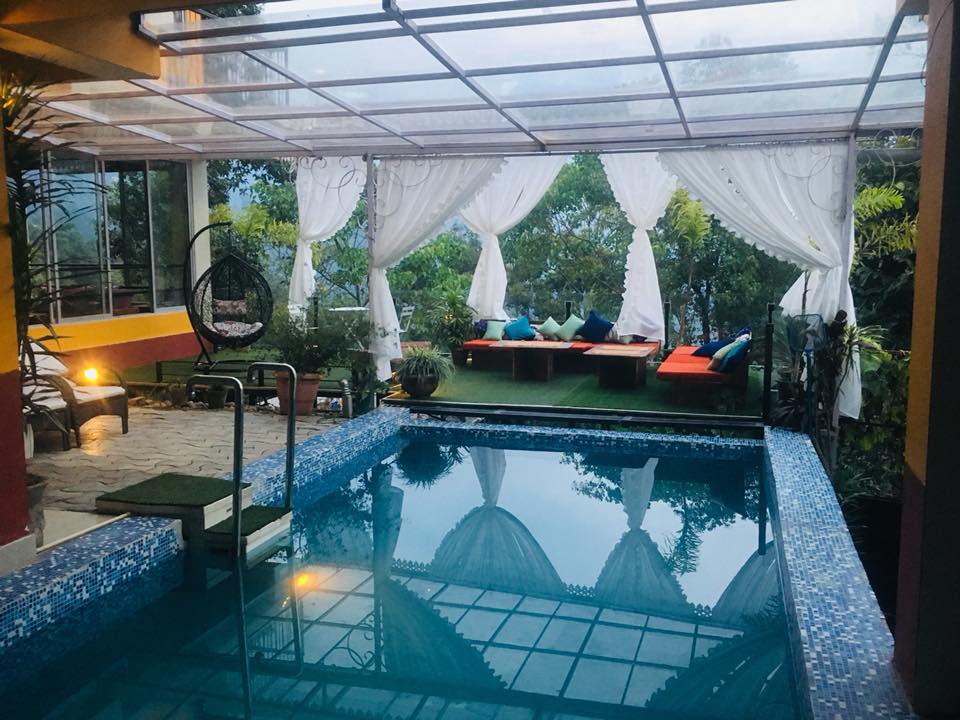 This villa has a huge private pool which offers a breathtaking view of snowcapped mountains, hills, valleys, terrace paddies, and Gangtok town. It is a must-go-to destination if you are planning for your honeymoon.
Villa Nina, Goa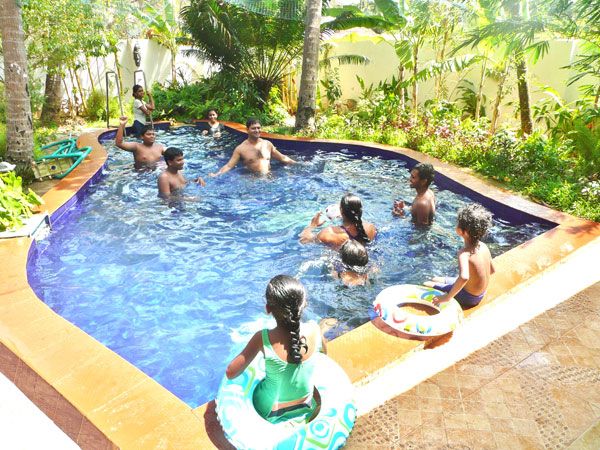 This cozy villa is best for spending a weekend with your family and friends. You can cook inside, gulp a glass of wine on the poolside and chill without any disturbance.
Vivanta by Taj, Bekal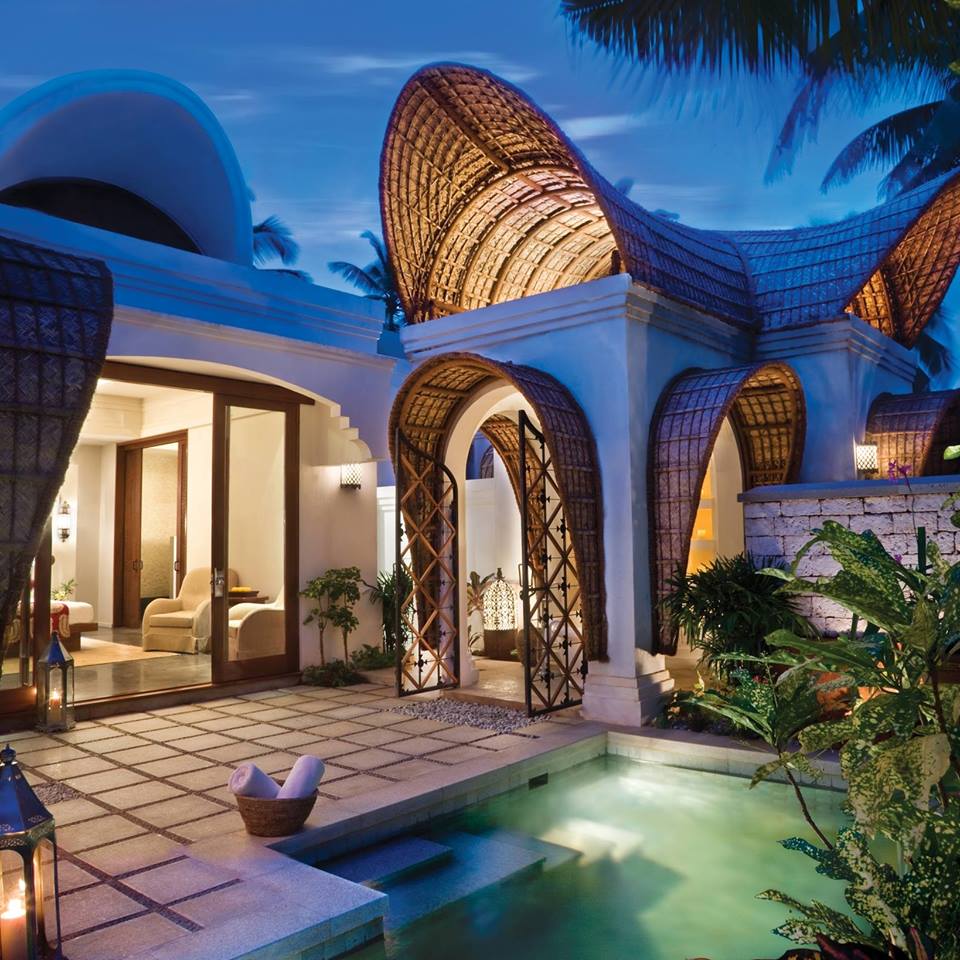 If you want to experience Royalty then, this is one of the most exquisite properties you must visit. They offer private pools along with bathtub assuring full privacy to the guests.
Orange country, Coorg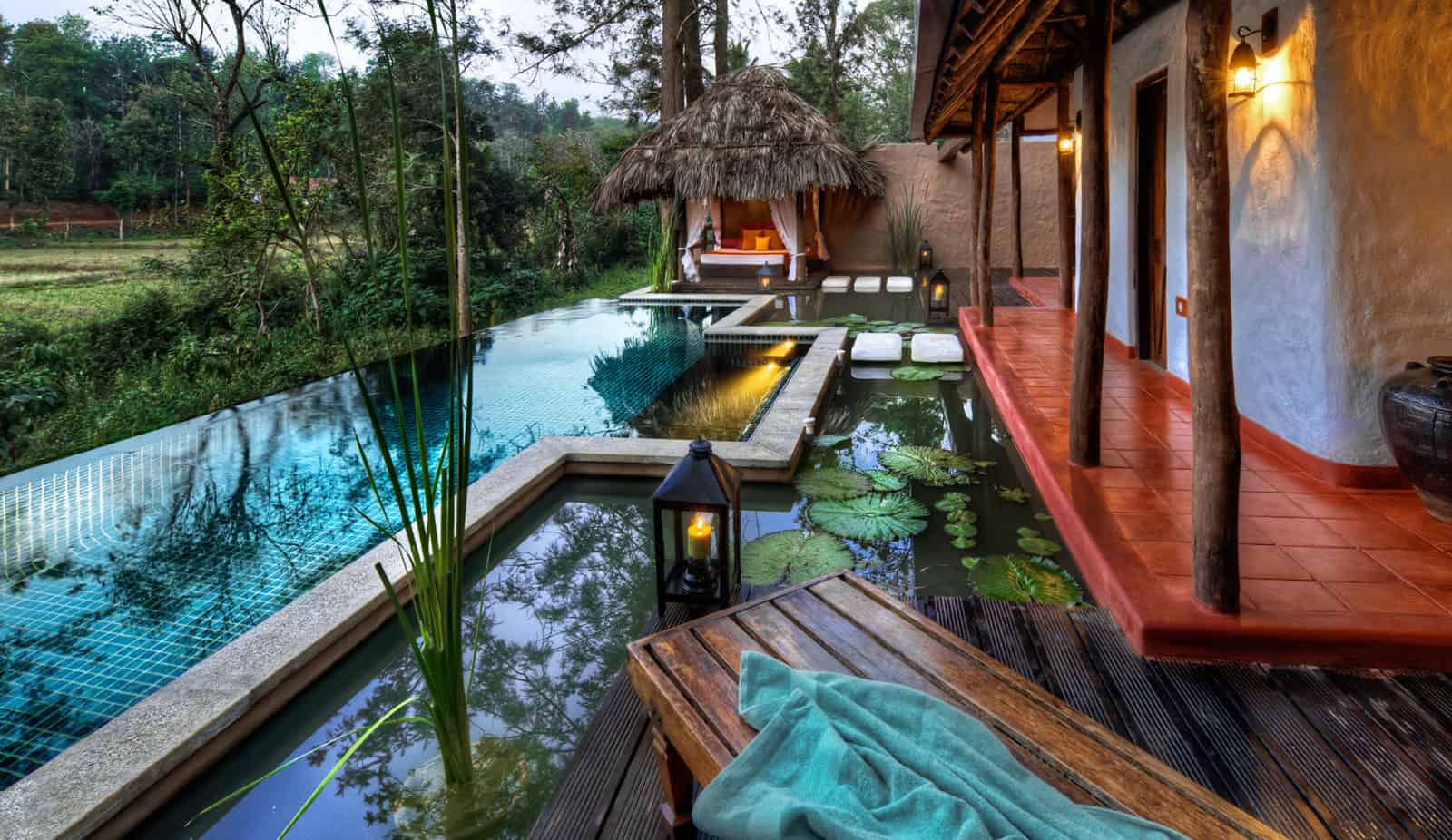 Staying in a beautiful place like Coorg itself is one of the best moments. Book a villa with a private pool at Orange country; you will surely adore their exemplary architectural style and the views around.