Winter not only reminds us of chilling nights and warm drinks but also lifts our spirits up for our favorite events organized in the month of December.  This month is the perfect opportunity to end your year with memorable moments and exciting plans that will motivate you to explore more places next year.
Here are a few popular events that you should look forward to in December.
Rann Utsav, Kutch, Gujarat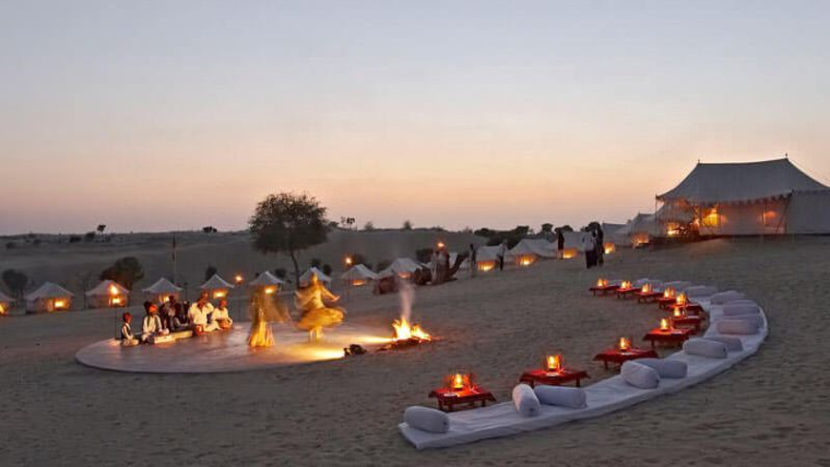 This extravaganza held from the period of October to December is one time in the year when all Gujarati folk artists come together under one roof. You get to see exceptional music performances, folk dance, and handicrafts displayed in exhibitions.
People look forward to enjoying the traditional activities, colorful decorations and come from far off places for stargazing.
The International Sand Festival, Konark, Odisha
If you are someone who loves seeing sand art, then this is the place to be. Sand artists from across India come to compete and showcase their art at this festival; you can find many international artists too. The sand artist who wins the title gets 1 Lac INR. This festival is organized in the first week of December.
Magnetic Fields, Rajasthan
This three- day event organized at Alsisar fort attracts music lovers from all over the country. Famous music artists perform at this festival and people love to unwind to the beats of trance music.
Serendipity Arts Festival, Goa
For the people who love visual arts, photography, culinary arts, theatre, etc would enjoy seeing the featured projects displayed during this festival. This festival is organized at multiple venues in Goa.
Poush Mela, West Bengal
This mela is held at Shantiniketan Mela ground in Birbhum district and takes place on the seventh day of Bengali month Poush. A huge footfall is seen during this event.
Hornbill Festival, Kohima
This festival encourages the inter-tribal interaction amongst tribes in Nagaland. It is considered to be a sacred festival and is a massive celebration every year.
These are a few events that you should look forward to. You can also check if your favorite artists are coming to town in December and book your tickets accordingly.