Situated alongside the Holy river, Rishikesh is a peaceful place and has a lot to offer. It is the ultimate getaway for spiritual seekers and the best option for a quick getaway as well. Other than scenic views, this place now has some great food options as well. Rishikesh is considered a sacred Hindu place. In case you are heading to Rishikesh and wondering where to eat, here is the list of the best cafes to visit in Rishikesh. These cafes offer delicious food with beautiful views of the Ganga.
It is one of the most popular cafes of Rishikesh. If you want to enjoy a cup of coffee while looking at the serene surroundings of river Ganges then this is the place for you. The tables are so arranged that one can see the river Ganges flowing right below the vibrant orange-clad sky in the evening. They offer a wide variety of dishes.
Address: Laxman Jhula, Rishikesh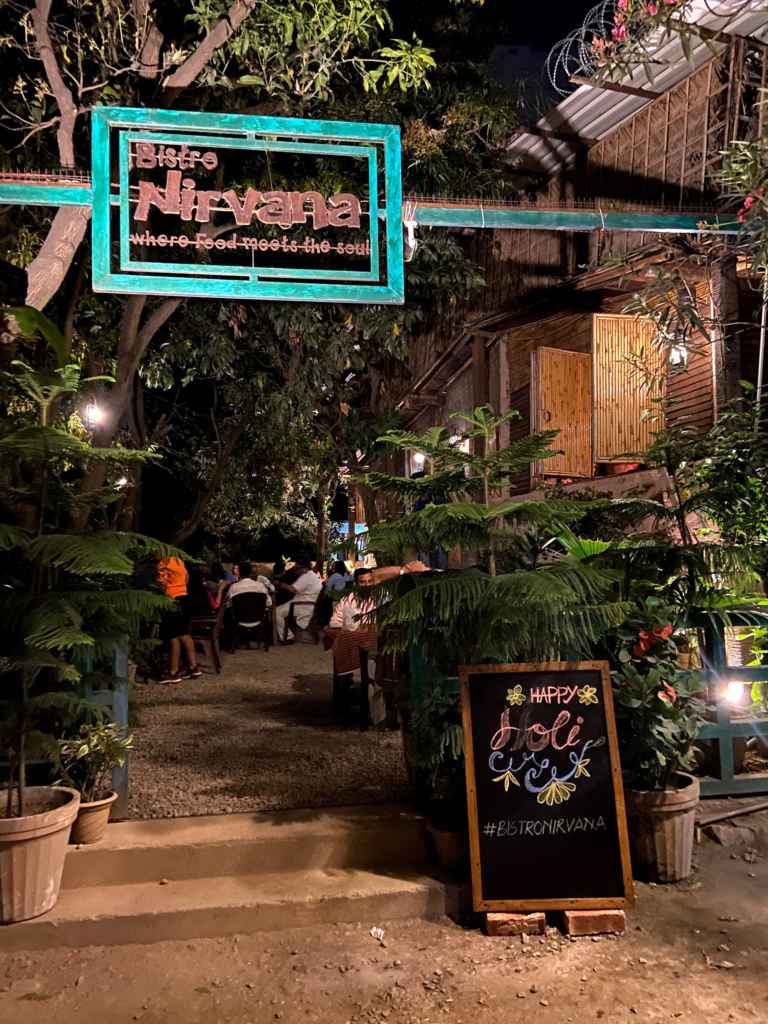 Rishikesh is known for its tranquility and if you want to experience it then visit Bistro Nirvana. It is located in a cosy and serene surrounding. The warm sitting arrangement and humble staff will win your heart. They offer delicious food and have a quick service.
Address: Swami Omkarananda Saraswati Road, Tapovan, Jonk
This one offers the most amazing views of river Ganges in its true pristine form. It is always bustling with customers, you must expect some waiting also. The cafe offers scrumptious meals and plays soulful music in the background.
Address: Behind Dr Kothari Clinic, Lakshmana Jhula, Rishikesh
It is a pretty cafe that offers outdoor and indoor seating. This cafe is dedicated to the Beatles, an English rock band. They have a huge wall panel done up with vinyl records.
Address: Paidal Marg, Tapovan, Hanuman Mandir, Rishikesh
Divine Cafe is a part of the Divine Resort, offering an appreciable variety of desserts and quick bites. It is situated beside River Ganga and one can also enjoy views of Lakshman Jhula. Feeling a sugar rush, grab some delicious pastries from here.
Address: Divine Resort, Laxman Jhula, Tapovan, Rishikesh