A little away from the hustle of the Manali town is a place well known for being unusual, yet very Indian. Old Manali is a beautiful and lively place that attracts travelers from all around the world. This place is Approximately 3 km uphill from the Manali Town and is full of beautiful cafes offering local delicacies from Himachal Pradesh as well as exotic cuisines from all around the world.
The Lazy Dog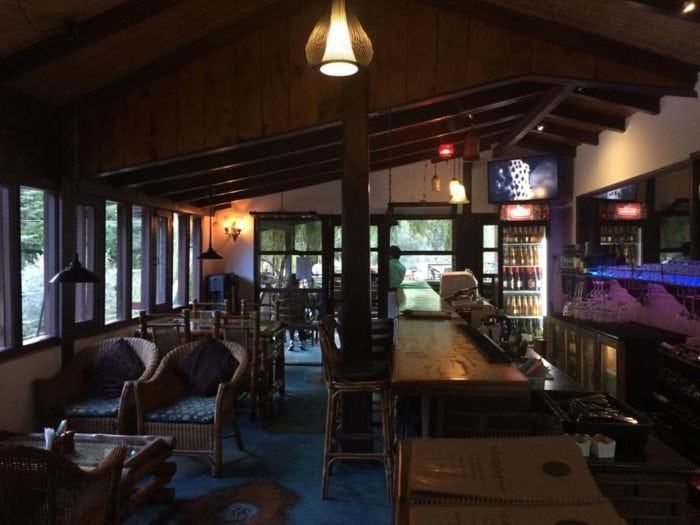 If you want to enjoy the beauty of nature then this is the best place you should go for as it offers outdoor seating. This café is in Old Manali, located in the lap of the river, bounded by lush green trees. It has a western touch and offers live performances frequently. The cafe offers everything from good food to chilled beer at a very reasonable price. The famous bands like Rudra, Local train perform in this cafe during the main season that is from May to July.
Café 1947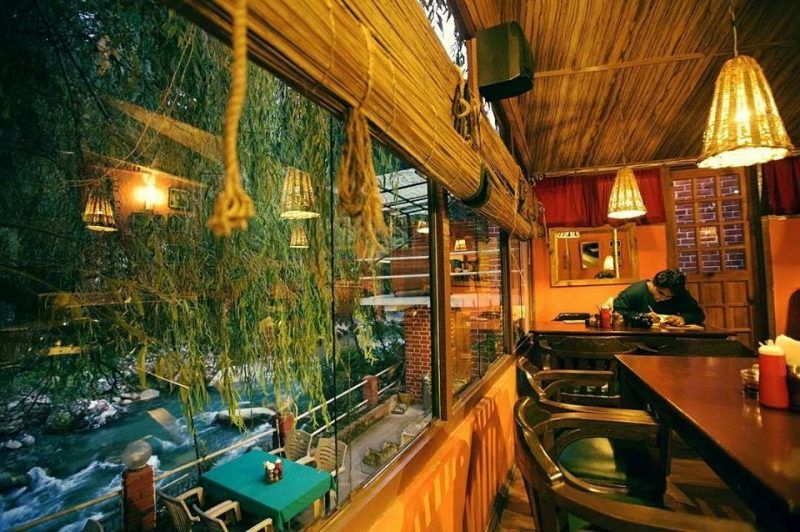 This place has both indoor as well as outdoor sitting facility and is the only cafe in Old Manali which remains open throughout the year. This cafe is located on the way to the Manu Temple, Old Manali, and is one of the best in Old Manali. The Vibe of this place is very positive and peaceful. This café is known for its Italian Delicacies, offering a wonderful view, food, and service. Don't forget to try their Pizzas, Pasta and Risottos.
Johnson's cafe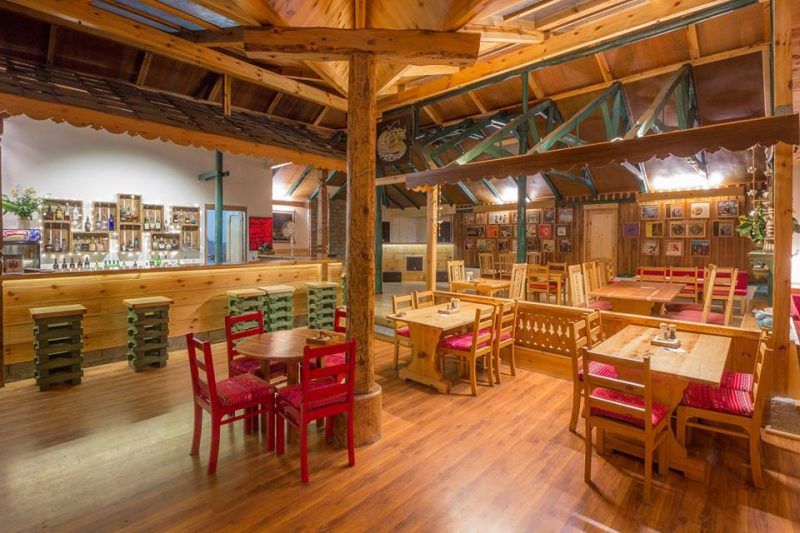 This place is a bit expensive as compared to the other cafes but, the ambiance, food, and location of this place are totally worth the price. It is located on the Circuit House Road and is known for its European cuisines and Trout fish. It has an attractive location with the view of snow-covered mountains.
Born Free Cafe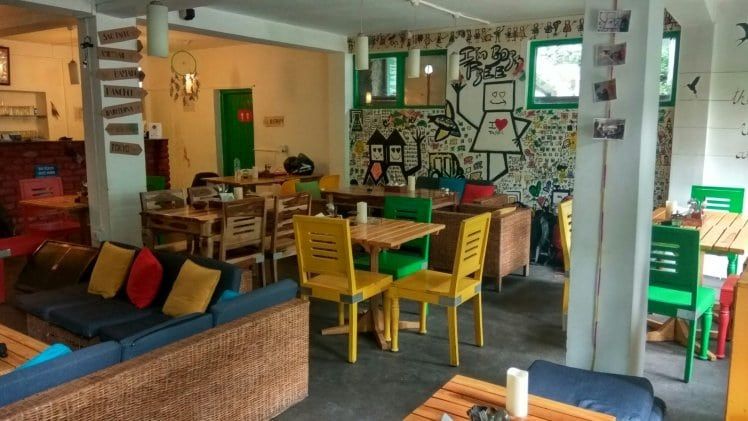 This café is located on the Manu Temple Road, it offers a cafe, hostel and coworking space, and is a great place to stay on a budget. It has all types of cuisines like American, Italian, Israeli, Himachali, and offers a warm and lively ambiance. This place is perfect for you to end your day with.
River Music Restaurant and German Bakery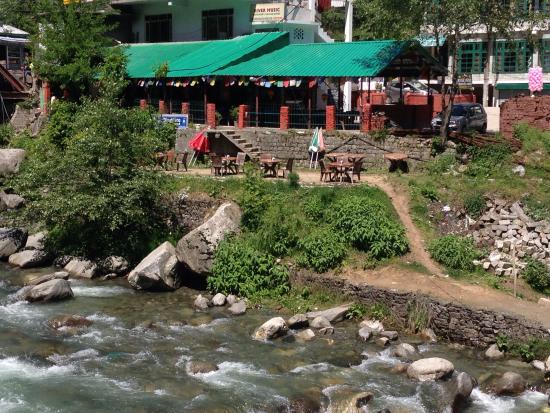 It's a perfect place to enjoy some coffee and deserts beside the river. This place has a huge number of bakery products with mid-range prices. Situated on the side of the Manalsu River, Club House Road, It has a very humble ambiance with a wide range of food varieties. You must try their Cakes, cookies, coffees, and sandwiches.
Drifters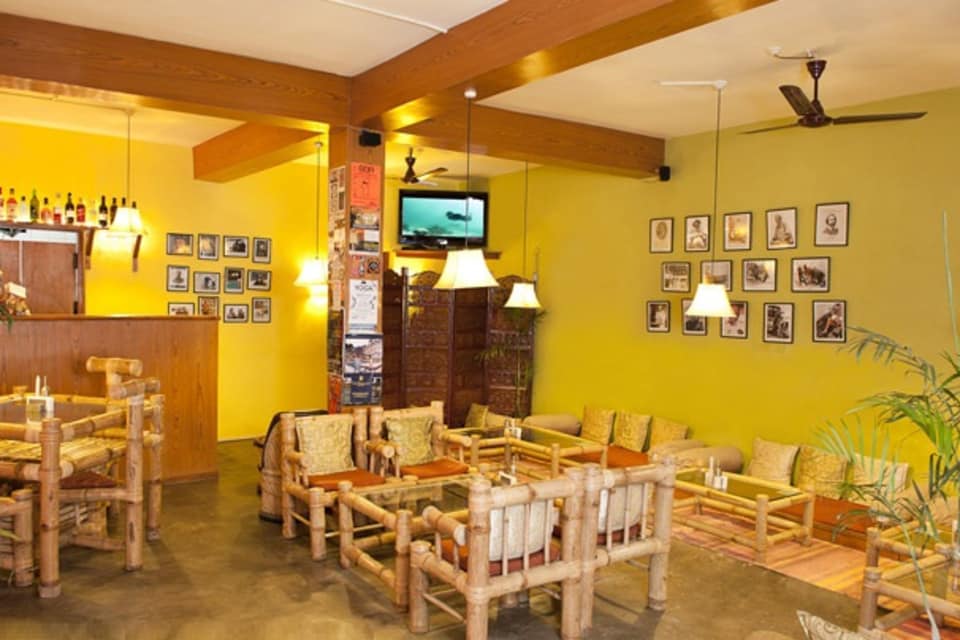 If you are planning a trip to Manali and looking for a place to spend your evening in the best possible way then this is the place you must go for. It is situated on the Manu temple way in Old Manali. It is one of those cafes in Manali which provides the best breakfast. Egg Benedict and eggs Florentine are something you should definitely try here. Waffles and pancakes are also great options for the breakfast. They have amazing flavored hookahs along with the fantastic sitting facility.