Auli is a place in the state of Uttarakhand that is famous for its natural beauty. It is a snow capped hill station thatis present at a height of 2,500 metres to 3,050 meters over the sea surface. It is the place with the views of Mt. Nanda DeviKamet, Mana Parwat, Hathi Parwat and many more beautiful hills. Auli is ideal for skiing and its snow covered lands has evergreen oak and deodar forests. In summers Auli has several mountain bike trails, and wide range of Himalayan wildlife can be seen here like Wild Boar, Wild Cat, Jackal, Snow Leopard and many more.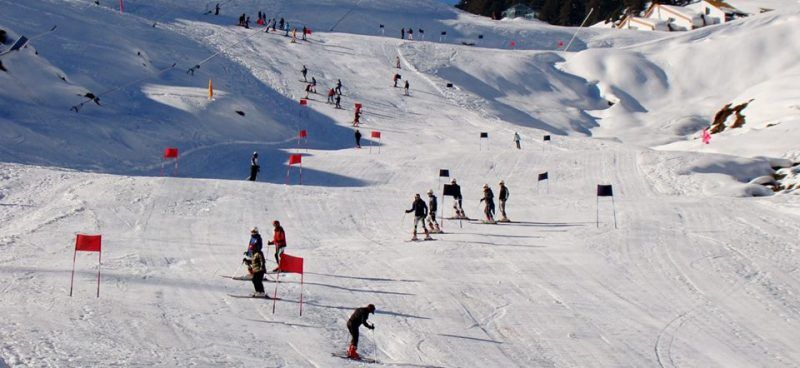 A 13 kilometer ride from Jyotirmath will take you to this alluring destination. It is a place that can be visited round the year. Auli is also called Auli Bugyal in Garhwali. If you love skiing, visit the place between Januarys to March as this is the best time for skiing. You can take local transport to reach here and even deluxe coaches can be taken as per requirement. The place is known for its ski resorts and natural beauty. On reaching Auli and while exploring it, you can also get a chance to view stunning apple orchards and fine deodar trees, making you love the place even more.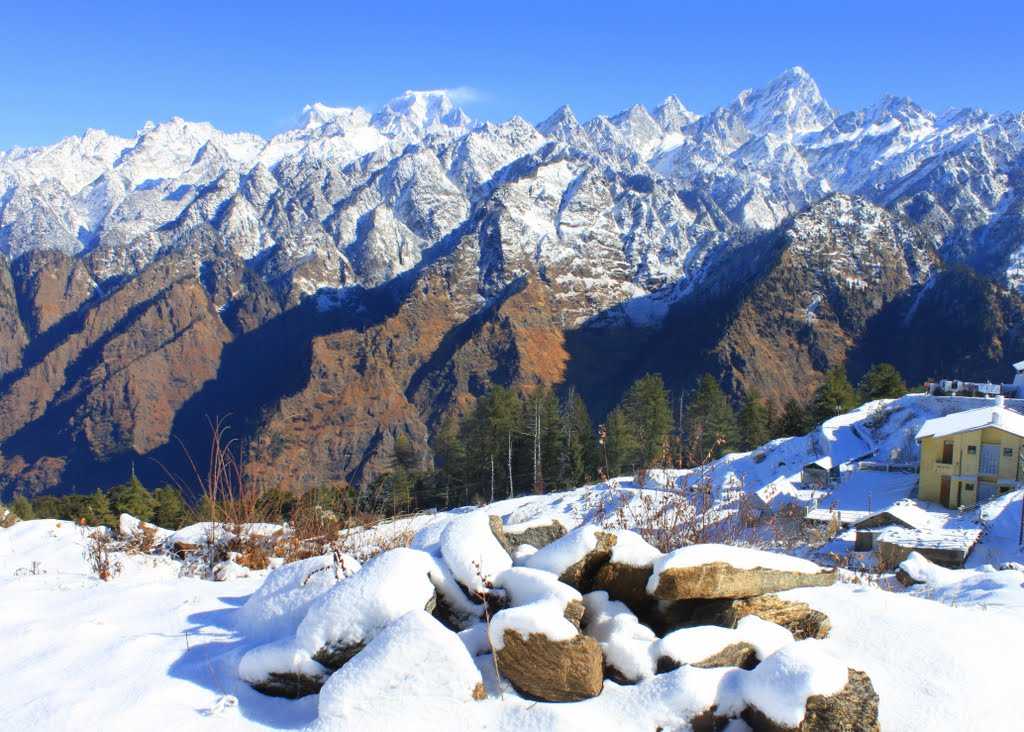 Considered among the best skiing places of India, Auli, lies on the way to Badrinath, a spiritual place. The adjacent places which you can visitwhen you are here are Vishnu Prayag, Tapovan, Badrinath, Kuari Pass etc. The nearest railway station to get to this hill station is Rishikesh Railway Station and Dehradun Railway Station. You can also enjoy aseventofourteen days skiing course that is conducted by GMVN in Auli. It is a paradise for nature lovers and you can see mesmerizing views of dawn from behind the Nanda Devi hills.
The place also has an artificial lake that is 1km distance from Auli and is the world's highest man-made lake. You can also find skiing competitions going all around it. The place has rope trollies which provides you with the magnificent views of Himalayas. It has 10 steel towers which supports the two cabin bi-cable ropeway of the place. Auli's cable car system connects it with Jyotirmath and is called as Gondola.