Do you know India has its hub of paragliding in Assam? This year Assam's Bodoland will be hosting its first paragliding championship from 10th November to 15th November. The venue of the adventure tournament will be Ontaigufur Dangdhufur Chokrosila Wildlife Sanctuary in Kokrajhar, as selected by the Bodoland Territorial Council (BTC) Tourism Department.
Some more details: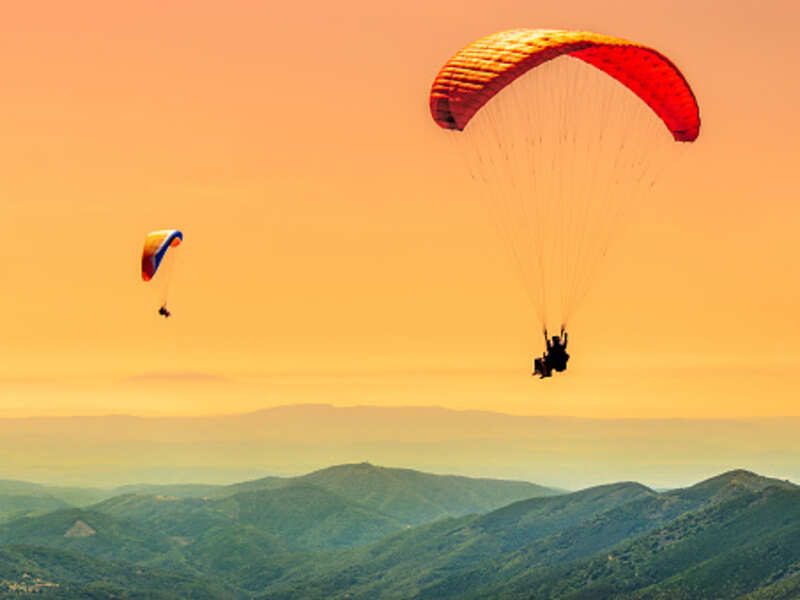 Paragliding was introduced by BTC tourism department in 2013 during the iconic Bhaokungri festival. Thousands of people climbed the Baukungri peak to support the initiative. When paragliding was introduced in Assam, pilots from Sikkim trained the youth, opening avenues to provide them with unique livelihood opportunities. This helped in making sure that the basics were right.
This year, the BTC tourism department will be proudly hosting its first paragliding championship in Assam. They will be inviting around 70 pilots from around 15 countries like Thailand, Malaysia, South Korea, Switzerland. Also, the invitation will be open to pilots from Pune, Sikkim, Manali, and Arunachal Pradesh.
In order to promote this, the department also has plans of setting up a paragliding training center near the Dangdhufur Ontaigufur in Chokrasila wildlife sanctuary in Kokrajhar.
The best fact about the program is that paragliding is seen by the tourism department as a medium to provide employment opportunities to the youth in other North-Eastern states in India. To facilitate that, more and more initiatives are being taken for it.