Nature is beautiful yet unpredictable, it is stunning and yet calming! Sometimes it is hard to believe its beauty and our world is full of wonders, we can see one magic everywhere. Nature is full of amazing things, some of them are unbelievable. We have listed down 10 things that you won't believe exists in nature!
Shimmering Shores of Vaadho, Maldives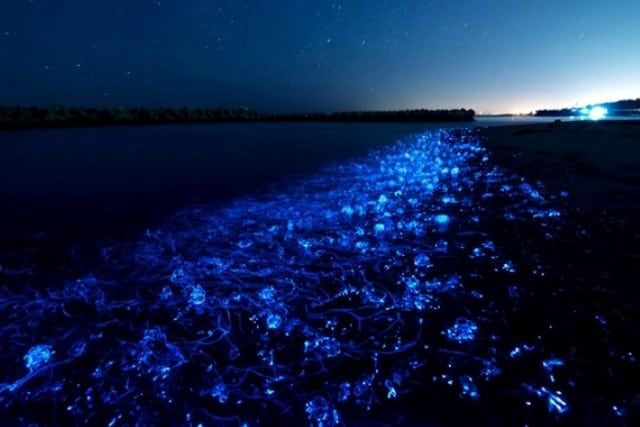 It appears to be a light show, yes, it is unbelievable. This is the result of small microbes called phytoplankton washing up the sand. These glowing blue waves look wonderful. These phytoplanktons let off their glow which creates stars in the ocean.
Rainbow Eucalyptus or rainbow gum in Kailua, Hawaii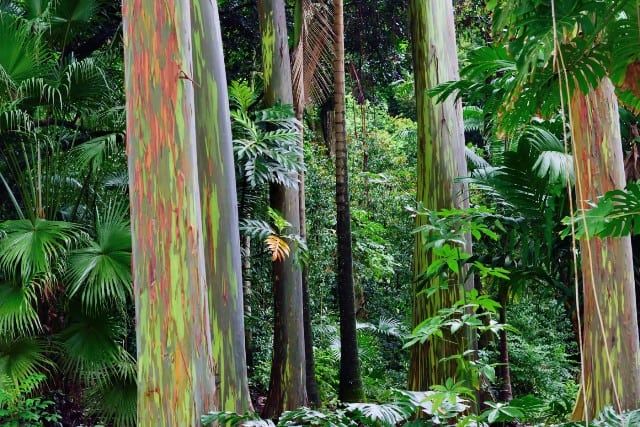 It is a tall tree commonly known as Rainbow eucalyptus. The multicolored bark is unique in this tree. Patches shed annually at different times giving blue, orange, purple and maroon tones.
Ghost trees, Pakistan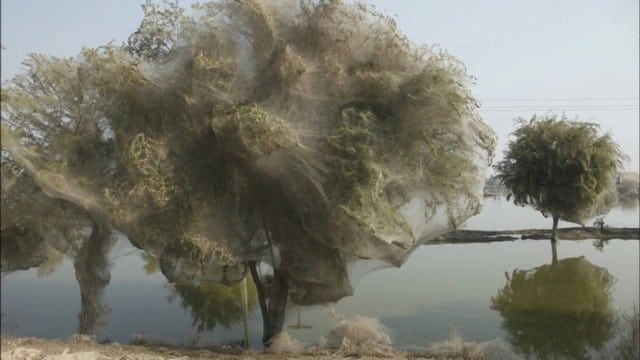 The flooding in 2010 forced millions of spiders to take shelter on taller trees as the level of water was very high. And over time they created beautiful webbed homes for themselves. They look like a ghostly spider web.
Pink Lake, Australia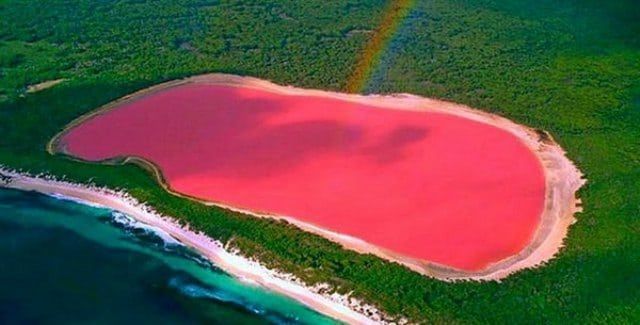 The color of the lake is usually blue, dark blue or green. Ever thought of a pink lake?? This captivating lake is not a magic trick of the light; its origin is a mystery in the scientific community. This lake is 10 times saltier than the ocean.
Reflective salt flats in Bolivia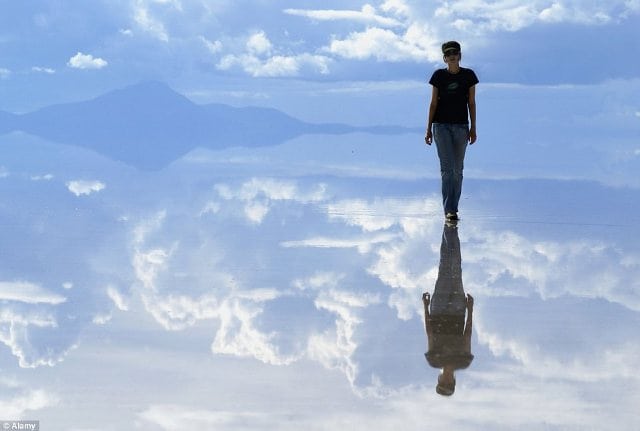 Located in Southwest Bolivia, these salts are something that you need to see before dying. It is a place where salt and ground merge creating a dreamy landscape. It is not water, but salt layer which is so clear that it looks like a mirror.
A Frozen Air Bubbles in Abraham Lake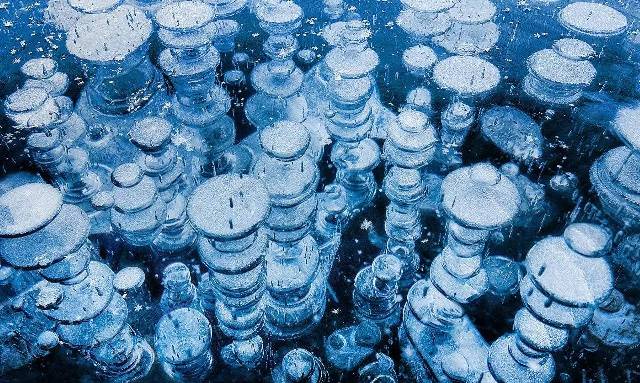 You need to see it to believe it. Methane gas is trapped under a frozen surface, which creates beautiful air, surface as it freezes and melts as the flammable elements from its way out. Usually, it releases, at the top of the lake.
The dirty thunderstorm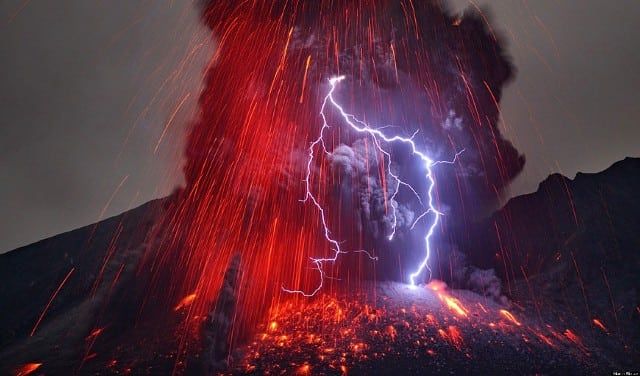 It is also known as volcanic lightning in Iceland, This phenomenon happens when rock fragments such as ash collide with ice particles in a volcanic cloud. The eruptions also release water in a large amount, which may help fuel these thunderstorms.
Light pillars, Moscow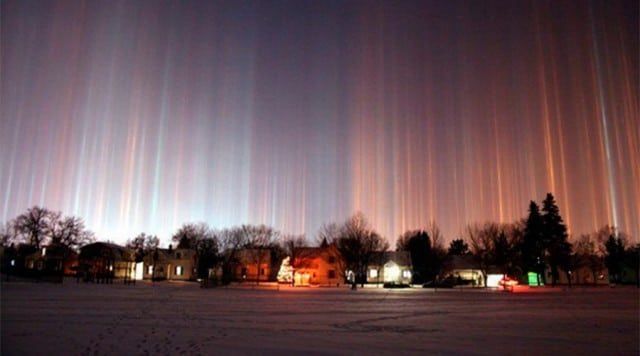 This happens due to a visual phenomenon which is formed through the reflection of light by ice crystals in the near horizontal parallel surface. The light comes from sun, moon or street lights.
Underwater natural spring in Mexico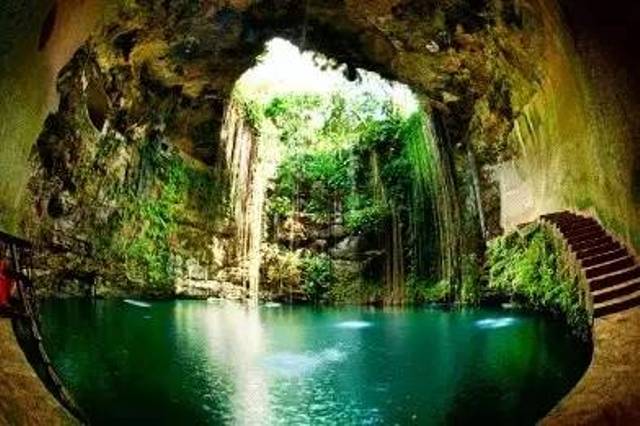 Nature has created many wonders, this is one of them. It is known as Canute, a natural spring, resulting from the crumple of limestone rock that exposes groundwater.
Underwater Forest in kaindy Lake, Kazakhstan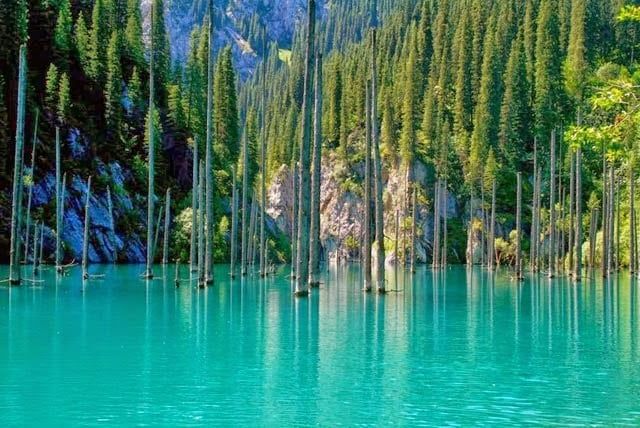 This forest is a part of 400-meter long kaindy lake. The lake is created as a result of the landslide in 1911 kebin earthquake. It is famous because of its scenic beauty; the trees rise out of the lake. As the water is clear you can see deep into the water and get a perfect view.