Alandi is a beautiful and quaint pilgrim town in Pune. It is about 30 kms away from Pune. The town is popular as it is the resting place of the 13th century Marathi Bhakti saint, Sant Dnyaneshwar. He was a philosopher, poet and a yogi. Alandi is situated in the bank of Indrayani River. The river carries water from the mountains. And during monsoons, the river is flowing with fresh mountain water.
Alandi is a small town, where most of the attractions are temples. You can have a day trip to this architecturally rich town and enjoy some intriguing stories.
The first temple that you must visit is Dnyaneshwar Mukta Bai Temple. This is devoted to saint Snyaneshwar's sister, Mukta Bai.It is situated in a small village call Muktai Nagar, in the central part of Alandi. It is one of the oldest temples in the country.Legends say that Mukta Bai was the avatar of Goddess Saraswati. There is a religious fair which is conducted four days before Maha shivratri, which attracts hundreds of pilgrims.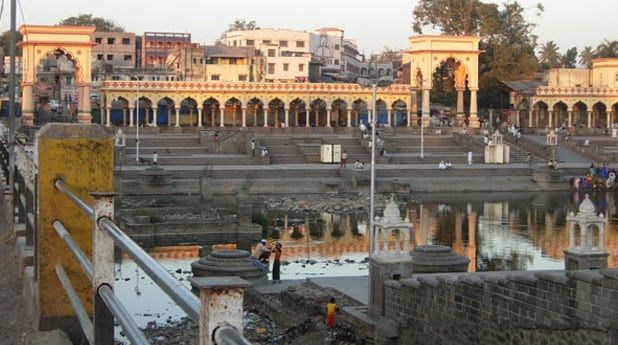 Another beautiful temple you must visit is Dnyaneshwar Samadhi Temple. It is one of the most popular spots in Alandi. Sant Dnyanehswar spent a few years in Alandi and encouraged people to worship Lord Panduranga. He also wrote the Marathi translation of the Hindu Holy book, The Bhagwat Gita. The temple was built in 1570 and was devoted to this saint. In the month of "Ashadh", the town hosts a festival called the "Palakhi". Hundreds of devotees walk from Alandi to Pandharpur, which is about 150 kms. It gets really crowded at this time of the year.
There is a temple devoted to Sant Jalaram Bapa. He was a saint from Gujarat who was born in 1799. Bapa at an early age decided to give up on the materialistic things in life and became an ascetic. He and his wife were caring and generous. They made world a better place by feeding and helping the poor and needy. Jalarama Bapa temple is a recently built temple.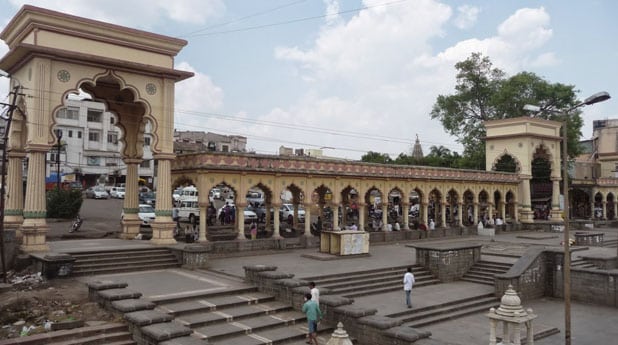 Ram Mandir is an important religious site in Alandi. Dedicated to Lord Ram who was one of the many avatar of Lord Vinshnu. During the months of February and March, the Ram Mandir is full of devotees from all around the world to celebrate Ram Navami. The day is when Lord Ram was born. The celebrations and decorations are just mesmerizing during this time.
Chaangdev Bhinta is a holy place devoted to Lord Shiva Jyotirlinga and another form of Lord Shiva called Bhairava. The temple is located in the Chaangdev village near the point where Rivers Puran and Tapi meet. This site is just splendid and perfect for a few pictures.
There are many more temples that you can visit in Alandi. You have the Jalasan Baba Temple, PundalikMandir and many more. The town also offers amazing food and lots of shopping. The town is beautiful and soulful, making it a must visit destination.