A night in the Thar Desert, can be a mesmerizing experience. Thar Desert, also called The Great Indian Desert, has burning hot sand dunes. Thar has its typical culture, forts, and score full of mysteries. It is spread across Punjab, Haryana, Rajasthan, Gujarat and 2 states of Pakistan. The desert is covered by the Indus plains to the west, the Aravalli Range toits southeast, the Rann of Kuchchh to its south and plains of Punjab to its north and northeast.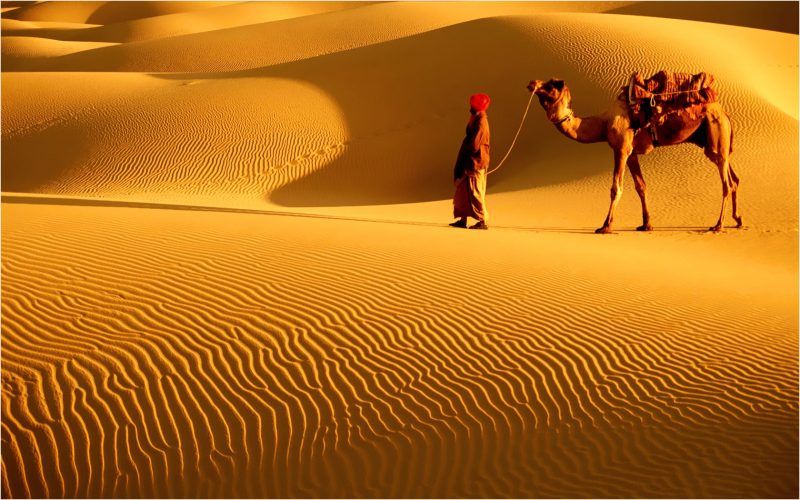 Let's go back in time and see how this famous Thar Desert was formed. If legends are to be believed,ages ago, Lord Rama drew an arrow in his bow and targeted Lanka, where his wife was captured by king Ravana. It was so powerful, that the gods begged the Lord to stop what he was about to do. But once the arrow was drawn, it could not be pulled back. Thus, Lord Rama pointed the arrow towards a wide-ranging sea. The heat that was generated from the arrow caused the entire sea to dry up. There rose this hot desert.
The most popular thing to do when you visit Thar is the camel safari. You will need a good tour guide who can take you around and show you the place. You may start your adventure in the early morning, from a small town called Khaba, near Jaisalmer. The temperature here is usually very extreme. It is said that the breeze will make you want to step out in the sun, and the sun with its scorching hot rays will make you want to find refuge in the shade.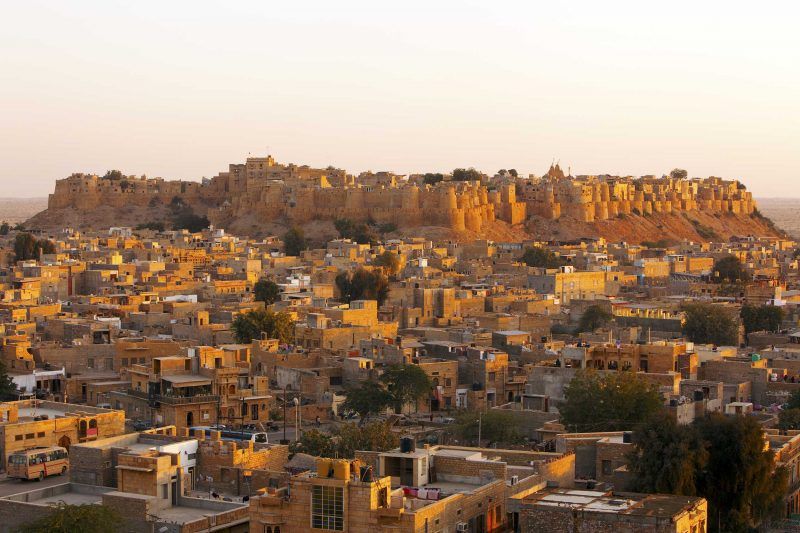 The camel safari will take you to different places, to see the temples, forts and other monuments as they pass you by. There is a small town called the Deshnok. The name may be more recognizable if we refer it to as the Temple of Rats. The name was given to the temple because of its almost 20,000 rats inhabitants. The rodents are fed, protected and worshiped.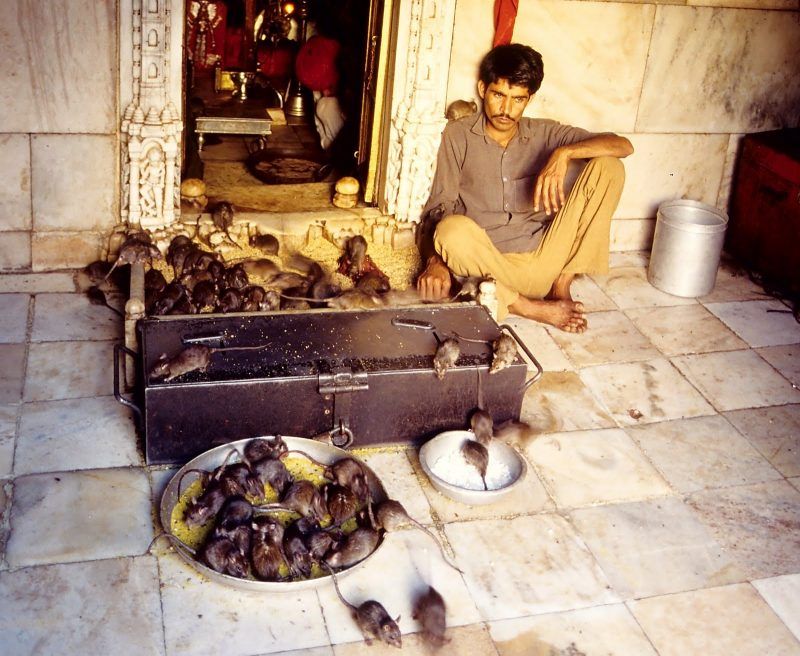 After some more touring around the sand dunes you get to see mud houses, spinning wheels, and local women carrying earthen pots(matkas) full of water. You may also want to watch the local folk dances, catch a glimpse of some very rare wildlife species and much more.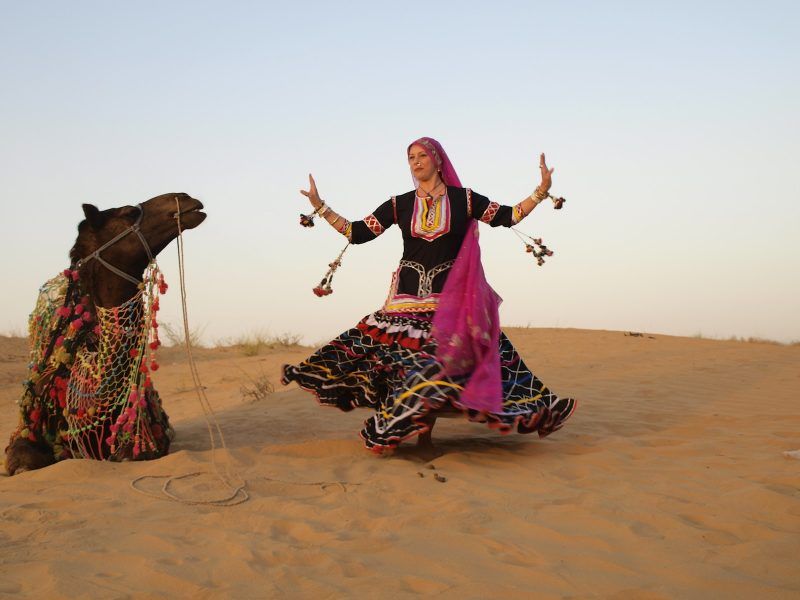 A little before sunset, you can set up your camp.The desert is full of small shrubs and the trees are not much taller than 10 feet. This place has its own wild beauty that one can admire. As the sun starts to set, the sand starts to appear golden in color. The stars will be shinning away in a clear sky unmarred by city pollution. Words fail to describe this view. This is the best time to sit back and relax. Click some pictures and just soak in the beauty.