It is one thing to travel the world and another to have the best view of it. This hotel in Peru offers just what dreams look like. The scared valleys of Peru and Natura Vive Skylodge give a chance to see the world from the point of view of a cliff!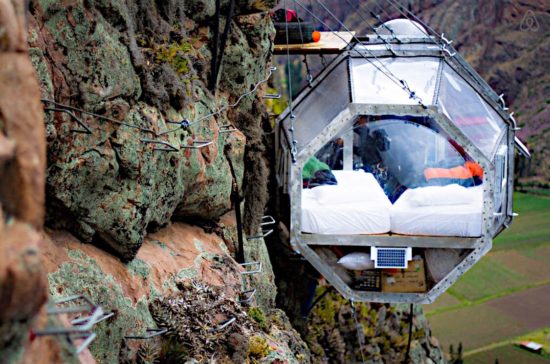 These luxury capsules are hanging glass pods that offer travelers a chance to stay with their friends and family and have an experience of a lifetime. The night view of this place divine and they have attractive packages to offer.
The package offered includes breakfast and dinner for the guests and the estimated cost per night is ₹17,000.
Natura Vive Skylodge is in Peru and you can get there by Ferrata route. Though it is an outdoor experience, the pods are luxurious and have various amenities.
Would you spend a night in this pod suspended off a cliff?