Jaipur is the heart of Rajasthan, one of India's most colorful states. It is a city with rich history and amazing forts and palaces. It is a city full of colorful streets, chaotic bazaars and touristy buzz. Along with all these amazing things the city is also known for its exquisite cuisine. It has amazing cuisines from royal Rajasthani food to modern delicacies, dining in Jaipur is an authentic and delicious experience. Here's a list of the best restaurants around.
Chokhi Dhani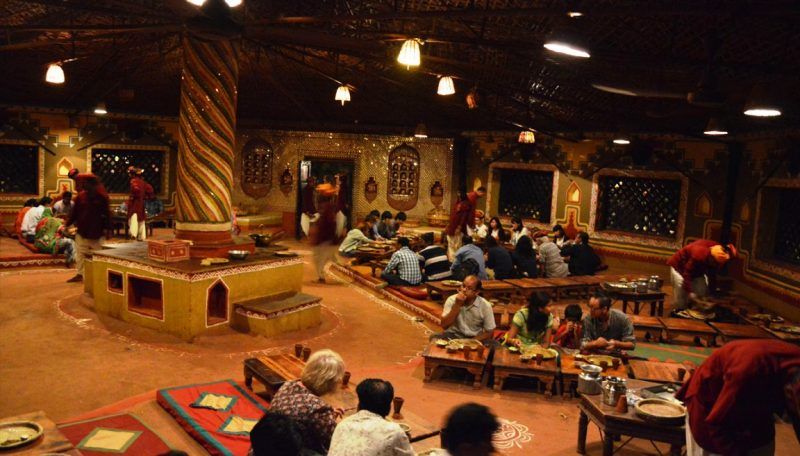 This restaurant has a unique set up of a traditional Rajasthani Village where you can enjoy watching folk dances, listening to the traditional music, or taking camel rides. They have delicious traditional ghee based dishes and this restaurant experience is a priority for all travelers passing through the region.
Laxmi Misthan Bhandar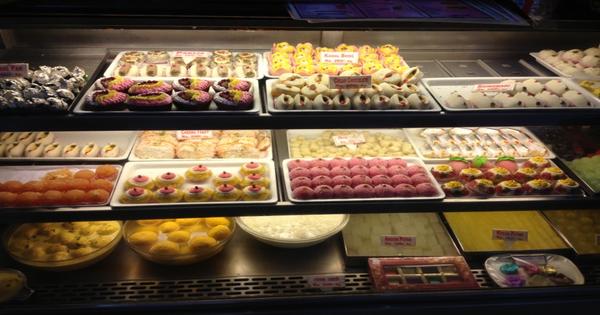 Laxmi Misthan Bhandar is one of the oldest and well-known restaurants of Jaipur. It is famous both among locals and tourists, it is a pure vegetarian restaurant with a very reasonable price. It holds the true value of the traditional Rajasthani dishes and is in particular famous for its milk-based sweets.
The Verandah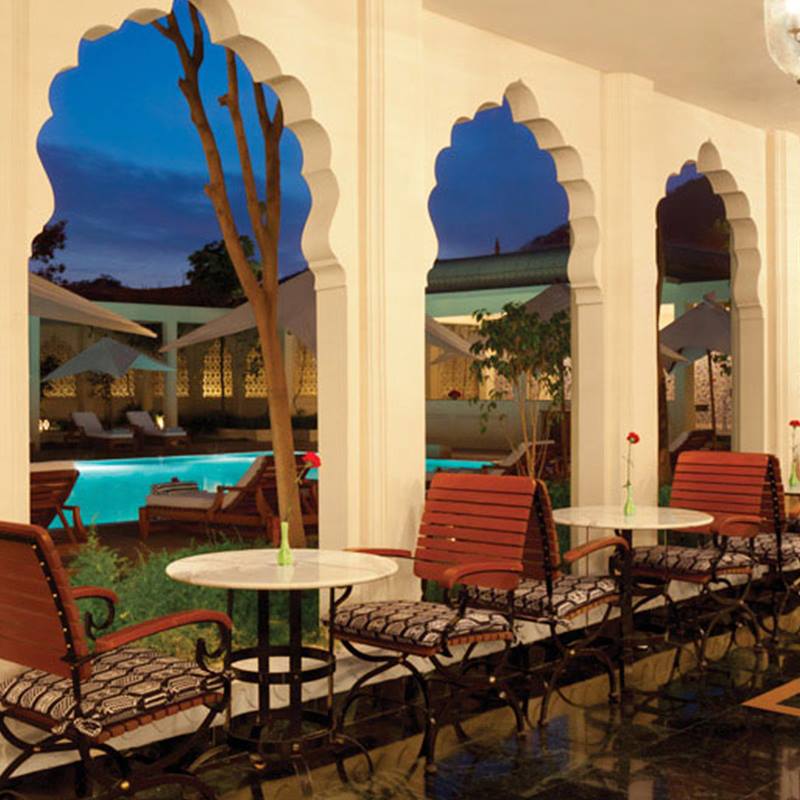 This restaurant is placed inside the glorious Rambagh Palace, offering a calm, dreamlike experience especially after the bustle of the city. They have the choice of both modern and traditional food. You can choose any local Rajasthani dish or can eat a pizza while admiring the extravagant look of this architectural masterpiece. You can have your food while watching Indian dances during the evenings and nights. There is also ample opportunity to enjoy the panoramic views of the palace gardens.
Lalit, Jaipur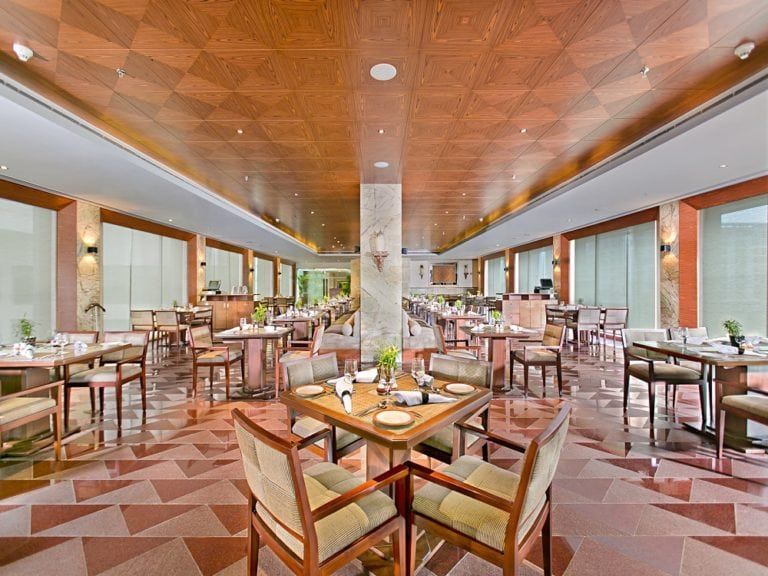 Lalit is a 24/7 restaurant and generally, reservations are done before, as it is a very popular restaurant with a fine dining experience and is constantly busy. Whether it is afternoon or just the time for a midnight snack, this restaurant maintains its first class service throughout. They have both local and international cuisine in the menu, the restaurant is ideal for those who crave a taste of home during their travels.
Handi

Handi is on the busy M.I road, of Central Jaipur offering a great skyline view of Jaipur. They have both tandoor and Mughali specialties, this restaurant proves to be popular with both tourists and local residents. Try the handi meat, slow cooked for hours on a low charcoal flame holding an exquisite, luscious flavor. This restaurant is a great replication of both the cuisine and culture of Rajasthan.
Dragon House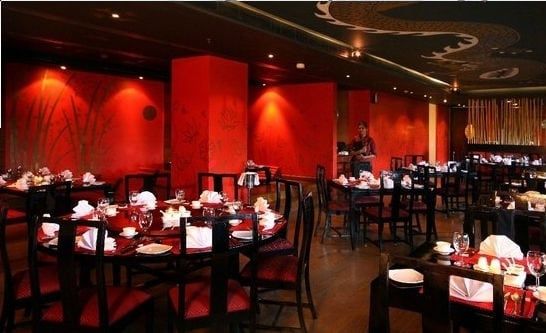 This restaurant is known for some great Asian food with a focus on Thai and Chinese cuisine. The best things to try here are, dim sums and Thai salads are though, the prices of some dishes are not that reasonable but, it is the best place to for a Thai-style meal.
Spice Court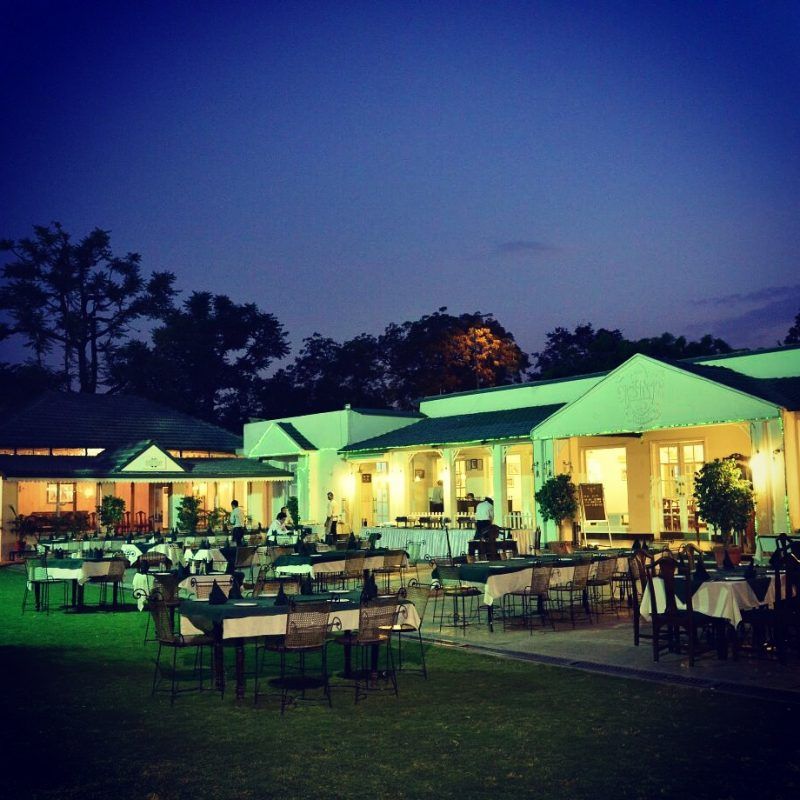 This place is set up in a beautiful courtyard, it offers a fantastic range of Rajasthani dishes. The most famous dish of this restaurant is Jungli Maas, a traditional tribal recipe where the mutton is cooked with red chilies, garlic, onions, and ghee. Another amazing dish that you must try here is, Keema-Bati which is another version of Dal-Bati where flour rounds are fried and stuffed with a spicy keema-mix.
1135 AD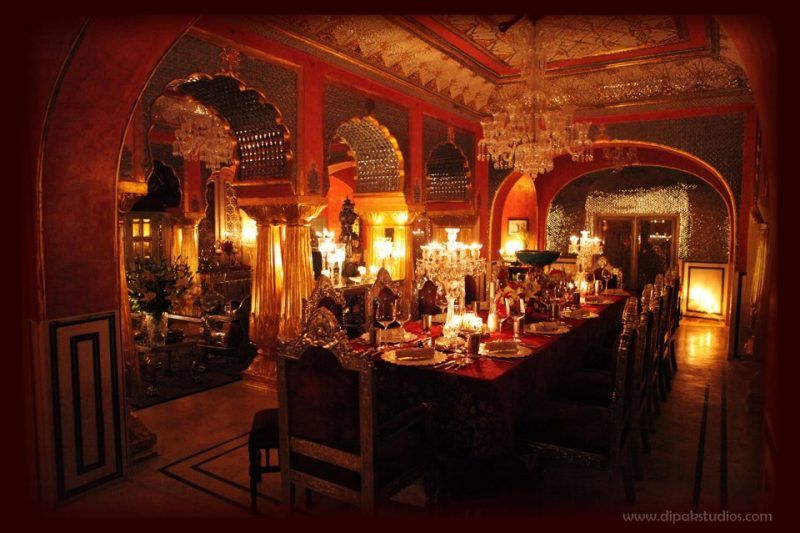 This restaurant with a royal set up lives up to its name. It has a majestic ambiance with royal chairs, gold coated walls and magnificent tables which takes you back in time. The graceful decor and romantic outdoors of the restaurant create a perfect ambiance to watch the sun go down in style. Their menu offers different options of Mughlai, Rajasthani and North Indian delights and the Food is served on silver plates with silver cutlery to reflect royalty. If you visit this place then, you must try The Jungli Maas, Sula Biryani and Paneer Aftab which is among the best dishes there.