The world is full of so many beautiful places to go on a vacation that we often get confused where to go. There are thousands of mountains, waterfalls, floral valleys and beaches that are beyond wonderful. But other than these beauties there are many miracles of nature everyone must visit once in their lifetime, so here are top 10 gorgeous places in the world that are so miraculous that one should witness their charm at least once: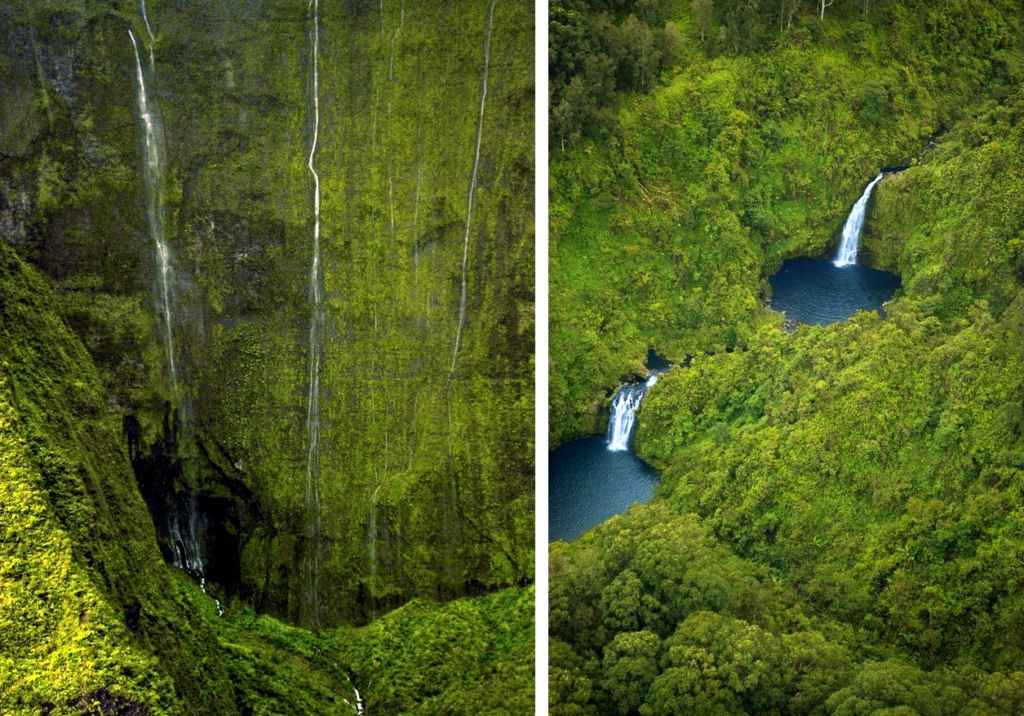 Located on the island of Maui in the Hawaiian island these falls are green waterfalls. It is the highest waterfall on the island and you need to get there by a helicopter. It falls between two mountains from 1100ft. height.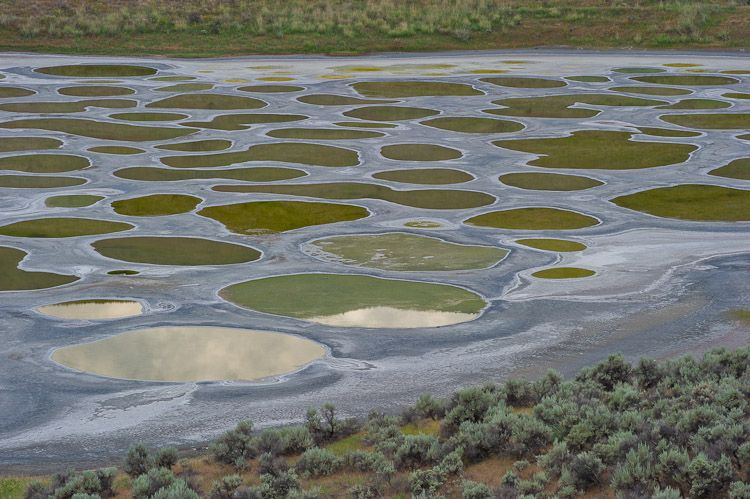 It is a saltwater mineral lake in Canada that contains a large concentration of several minerals. In summer time most of the water in the lake evaporates leaving the bizarre colored minerals in the lake. It looks amazingly beautiful.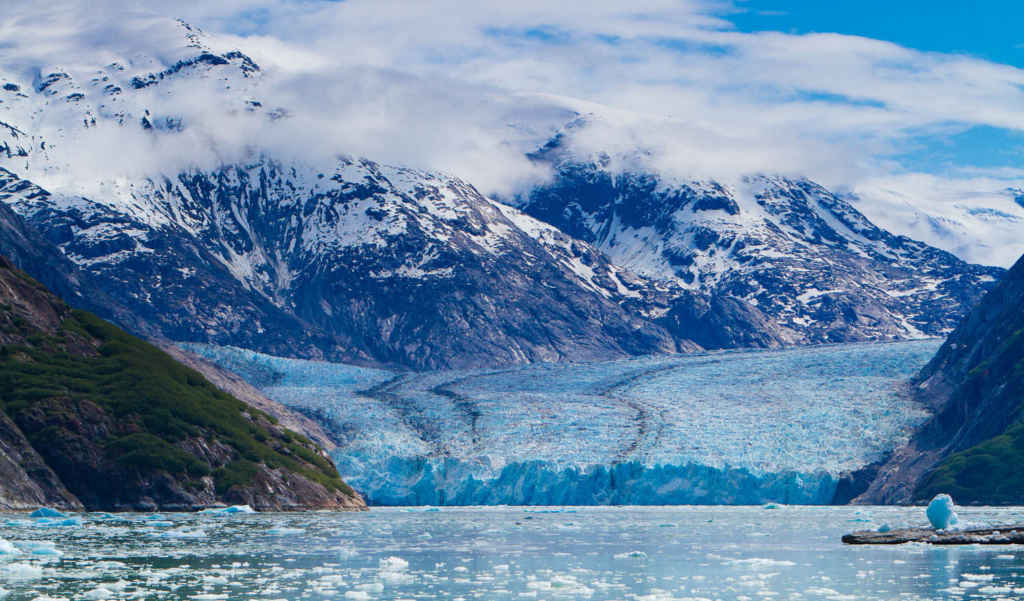 It is one of the most majestic fjords on the planet. What makes it worth a visit is fantastic rugged shores, grand mountains, towering cliffs, and waterfalls plunging into the sea, the emerald water of the fjord, the largest icebergs in Alaska, and the collapse of falling glaciers all in one place.
Pongour waterfalls, Vietnam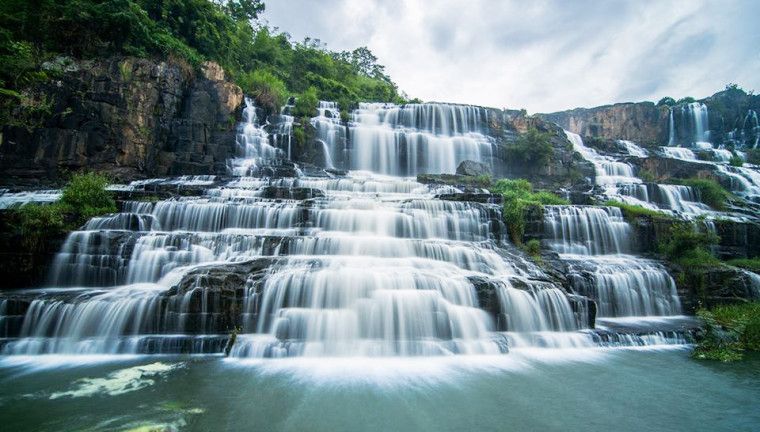 The Pongour waterfalls is one of the most beautiful and largest waterfalls in Vietnam. On the way to waterfall you can enjoy lovely scenic views and avocado plantations. In the rainy season the water falls in a wide stream through many cascades and goes into the pool. It retains its beauty in all seasons.
Neuschwanstein castle, Germany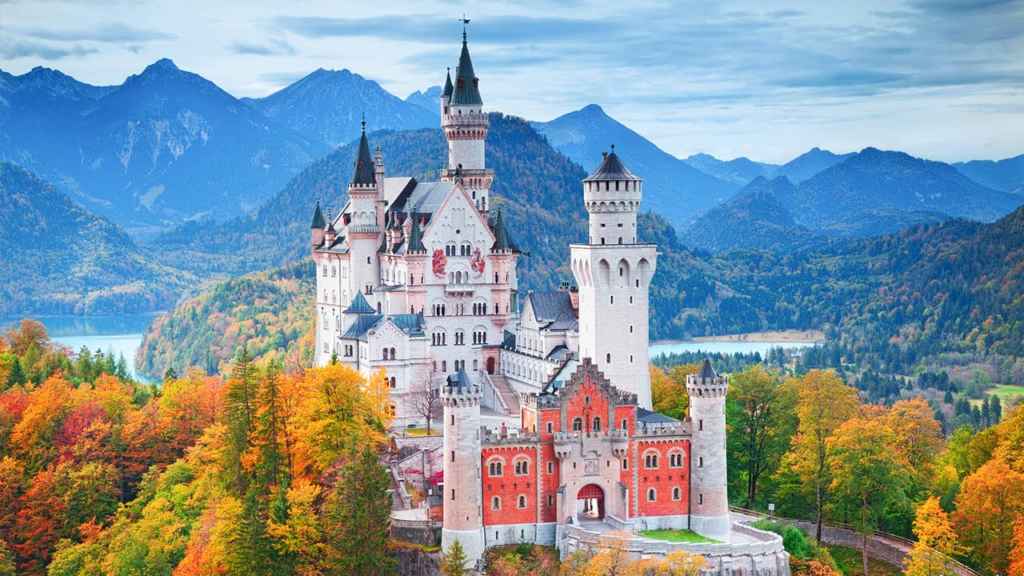 If you love fairytales then you must visit this castle, it is located in the hidden forests of Bavarian Alps. It became a prototype for the sleeping beauty's castle at Disneyland Paris. We all are so mad over that castle, imagine a real one?
Samgwangsa Temple, South Korea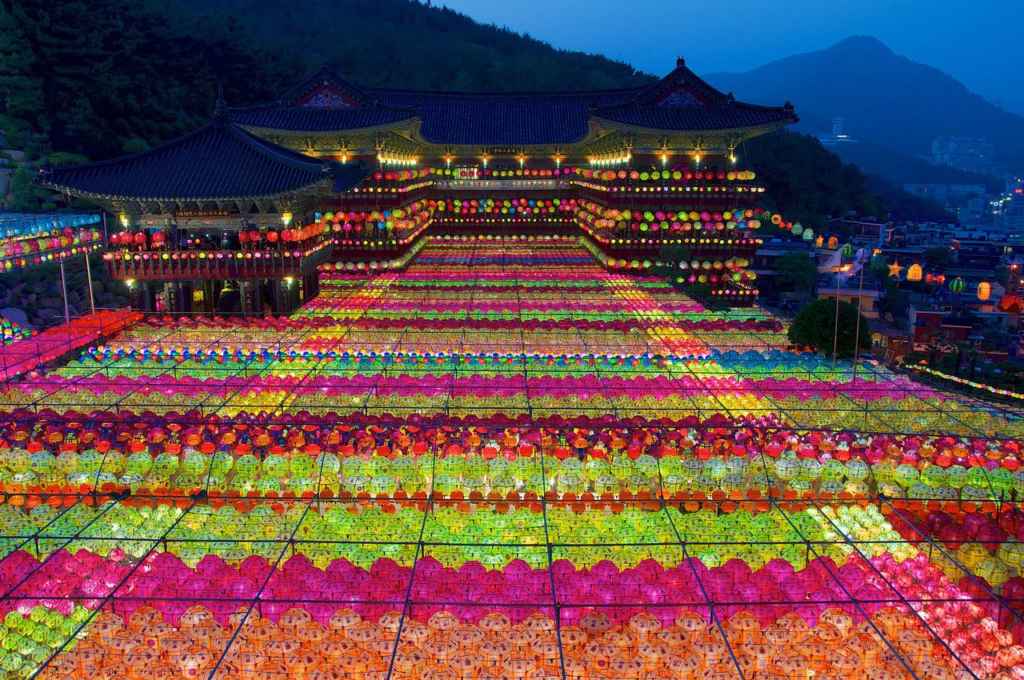 What is more beautiful than witnessing thousands of colorful lanterns lit up at night in sky? Yes that is exactly what happens at the Temple of Samgwangsa on its annual lantern festival in honor of Buddha's birthday. Millions of visitor come to attend the festival.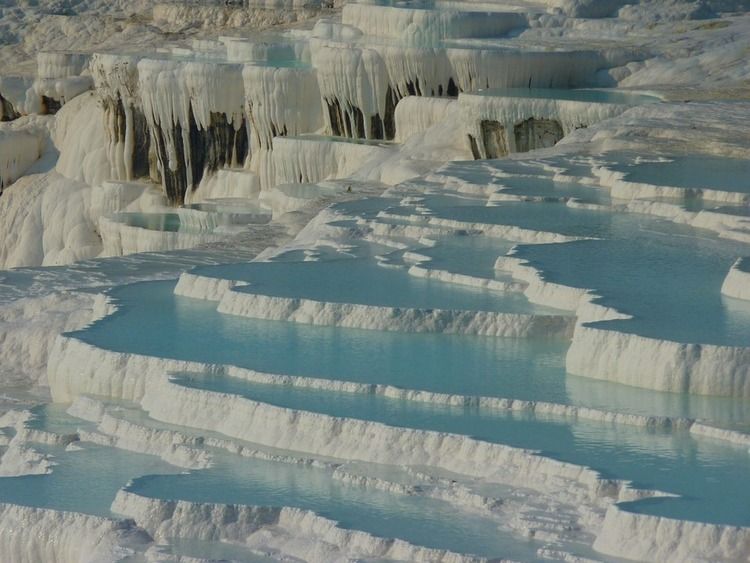 It is a natural and cultural UNESCO World Heritage site in Southwest Turkey. This means "Cotton castle" and is refers to the bright and surreal white terraces and warm limpid pools of Pamukkale hang like the cascade of a mighty waterfall. These springs formed the amazing landscape of Pamukkale, appearing in the form of a cascade of terraced baths, decorated with white calcite stalactites.