Dehradun is the capital city of Uttarakhand and it is located at the foothills of the Himalayas. Dehradun is famous for its beautiful hills, pleasant climate and natural beauty. It is the best place for all the nature lovers and people who love peaceful vacations!
The weather is always pleasant, winters can be a bit chilly but the weather is perfect all around the year. Its proximity to Mussorie makes it a very popular place. Here are the best places you must visit when in the city:
Tapkeshawar Temple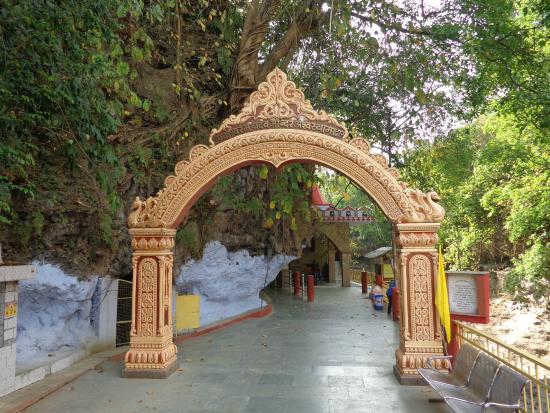 It is the oldest Shiva temple of Uttarakhand and is located at the banks of Nandi River. The temple is made within a natural cave. It is believed that every time water droplets continuously drop on the shivling inside the cave, because of which the temple was named as tapkeshawar. During Shivratri long queue of devotees wait for darshan outside the temple. As per the belief, the cave was once resided by the Guru of Pandavas and Kauravas, when Dronacharya's wife Kalyani gave birth to Aswosthama she didn't feed him milk properly and Dronacharya was not able to afford cow or milk so the child prayed to Lord Shiva and happy with his praying Lord Shiva feed him milk by dripping from the Shivling in Drona Cave.
Forest Research Institute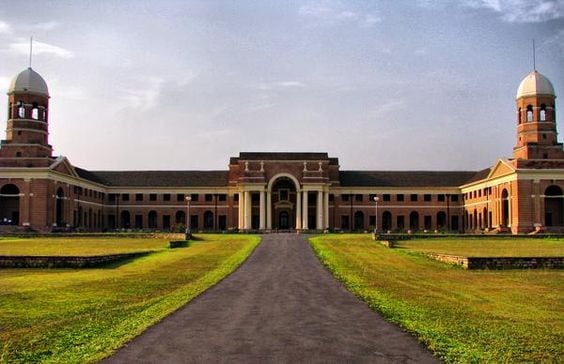 It is India's most premier research institute of forestry; it was established in 1906 as the British Imperial Forestry Service. It also has a museum of forestry which every visitor must go and see the museum includes six main sections: Pathology Museum, Social Forestry Museum, Silviculture Museum, Timber Museum, Non-Wood Forest Products Museum and Entomology Museum. FRI has also been used for shooting in famous bollywood movies like Student of the year, Rehna hai tere dil me, Paan singh tomar etc. It is a beautiful place with natural beauty all around, people who love clicking pictures must visit FRI as it has a beautiful location and a pleasant ambience.
Robber's Cave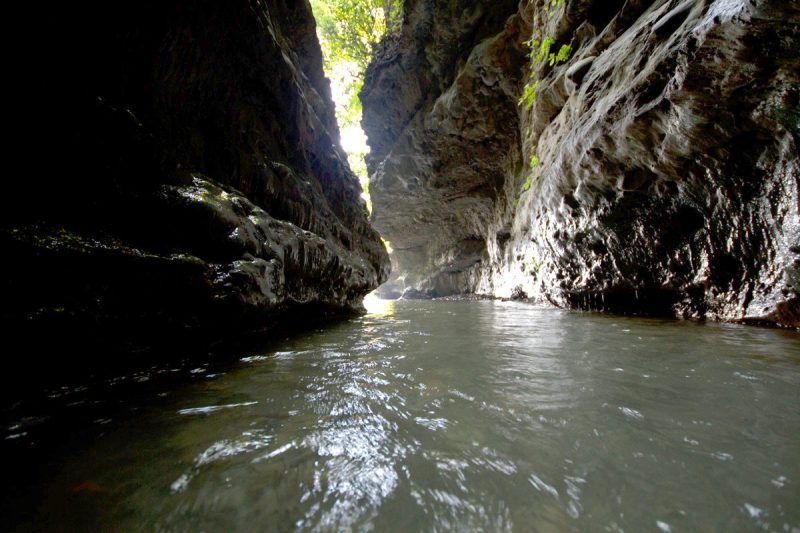 It is one of the most famous picnic spot of Dehradun, it is a 600 meters long river cave and is known as Gucchupani by the locals. It is believed that During British Raj robbers used to hide in this place so it's name is Robbers Cave. The cave is divided into two main parts with the highest fall being 10 meters long. It is a best place to visit in summers and enjoy the cold stream of water in the caves, it is famous for its strange natural occurrence; a stream of water suddenly appears and then disappears underground it is a very famous tourist attraction and is maintained by the Uttarakhand Tourism Department.
Malsi Dear Park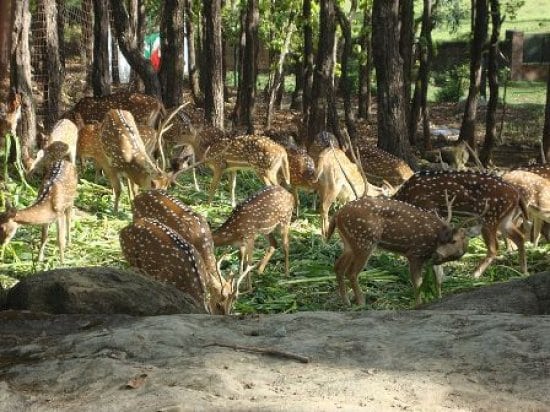 As the name suggests it is a perfect place to spot a deer in its natural habitat, there are many more other birds and animals which can be seen in Malsi deer park but they are kept enclosed in a cage. It is spread over an area of 25 hectares and is located on the way to Mussorie. It is a great place to explore the flora and fauna, bird watching and to relax while going to Mussorie.
Mindrolling Monastery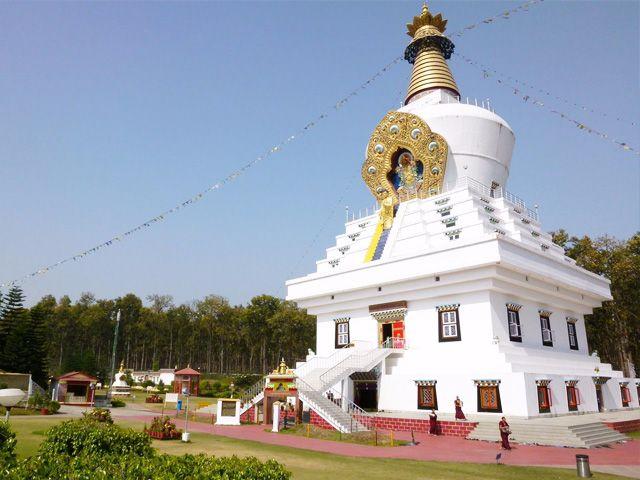 It is the largest Buddhist learning center of India and is devoted to the research of Buddhist scriptures, astronomy, traditional Tibetan medicine and calligraphy. It is 220 feet high temple, and has beautiful wall paintings which depict the life and works of Lord Buddha. The temple has a beautiful maintained garden and a buzzing shopping arcade, but the best part about this temple is the views of Doon Valley which can be seen from top floors of the temple. The garden and the shops are open on all the 7 days but the monastery is only open on Sunday for the tourist.
Lachhiwala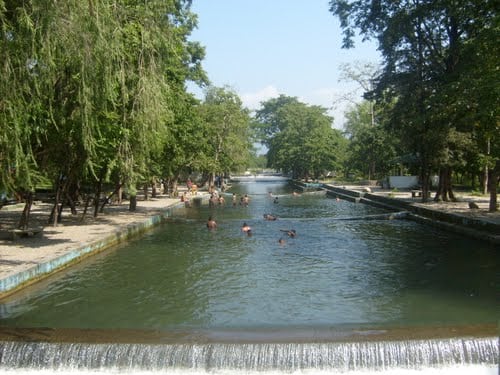 It is a famous picnic spot located on Dehradun- Rishikesh highway, it is filled with manmade water pools around the forest which are safe to use and are natural. On weekends tourists generally come here to relax in the lap of nature, if you want to enjoy with your family then this is a beautiful place to visit especially during summers. People love taking bath in these manmade water pools and enjoy the calm environment of Lacchiwala, tourists can visit Lacchiwala in anytime of the year and Forest Rest House are also available for accommodation.