India is full of religious sites and hundreds of Gods and Goddesses are worshipped here. Though the majority of the holy places, shrines, and temples follow similar rituals but some are also unusual and weird. Check out the 5 among those which have a really strange way of showing sentiments towards their Deities.
Mahendipur Balaji Temple, Rajasthan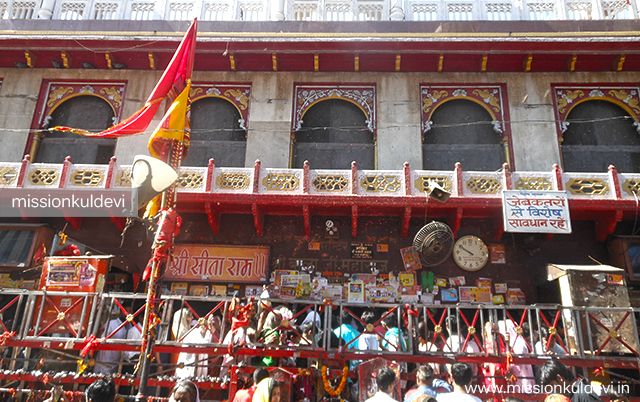 Though many people do not believe in ghosts but the ones who do, they visit Balaji as it is the only temple in India where exorcisms get treated. Thousands of people visit here to get themselves free from evil spirits and demons that have caught them. The possessed bodies are asked to undergo extreme ways like banging head on walls, pouring boiling water etc to free themselves from the negative entities.
Kamakhya Devi Temple, Assam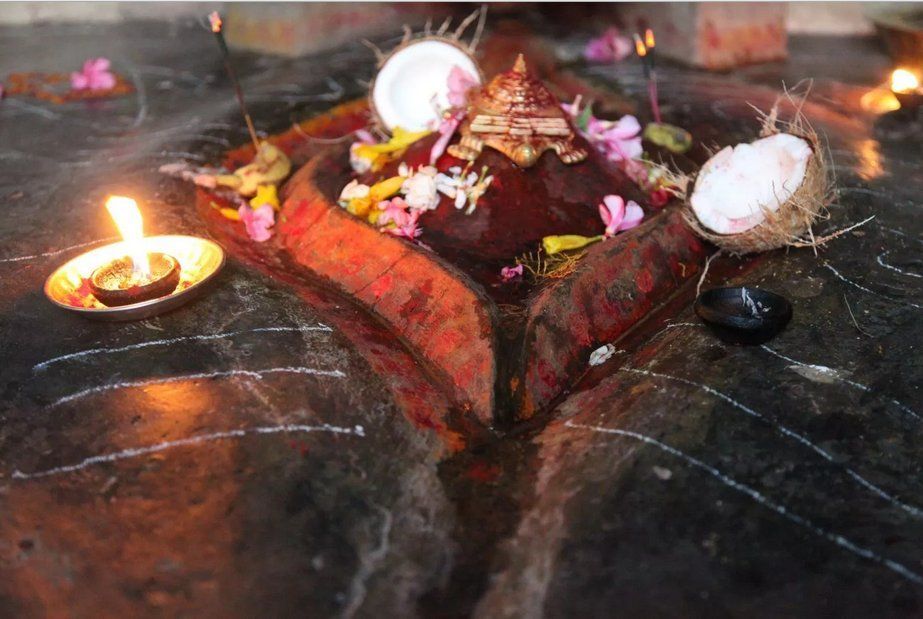 This prominent temple is situated at the Nilachal Hill in Guwahati. The astonishing thing about this temple is that it has no statue of God, instead of that the vagina of Goddess Sati is placed and worshipped here. It is believed that every year during spring the Devi menstruates so the temple gets closed for three days. After the menstruation period gets over the devotees are offered a piece of red cloth in the form of Prasad.
Kodungallur Bhagavathy Temple, Kerala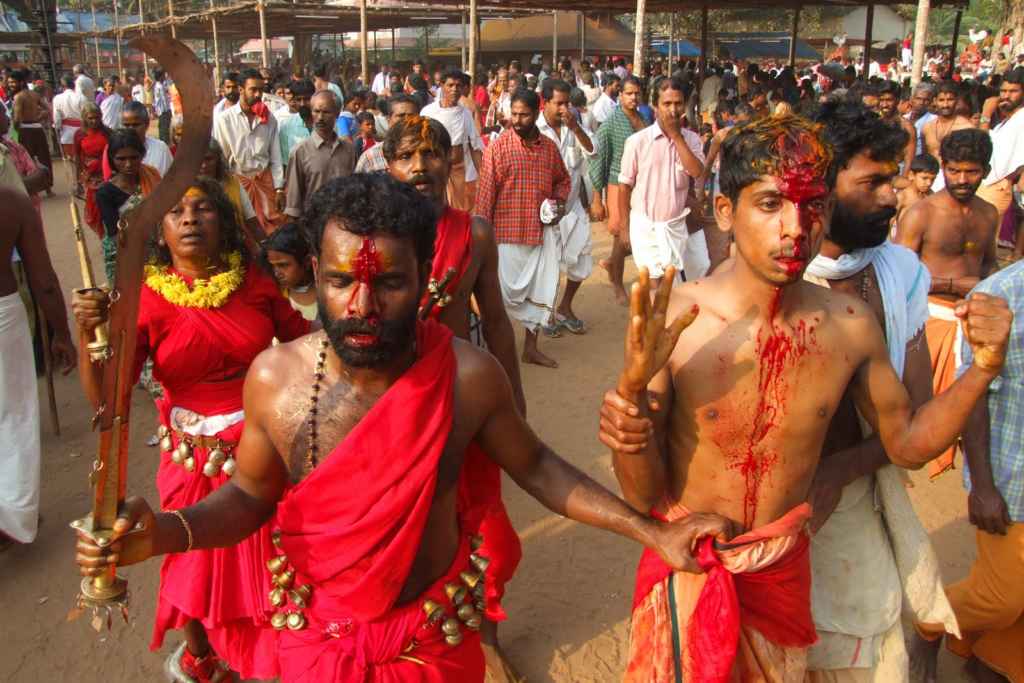 This temple has a very weird 7 days festival which is celebrated for a recreation of Goddess Kali. People wear red clothes and hit themselves with sharp swords while taking rounds around the temple. Besides this, they also abuse the goddess and throw away the offerings on her statue. The entire temple gets flooded with blood stains so after the festival gets over, the temple remains shut down for a week to get it cleaned.
Stambheshwar Mahadev, Gujarat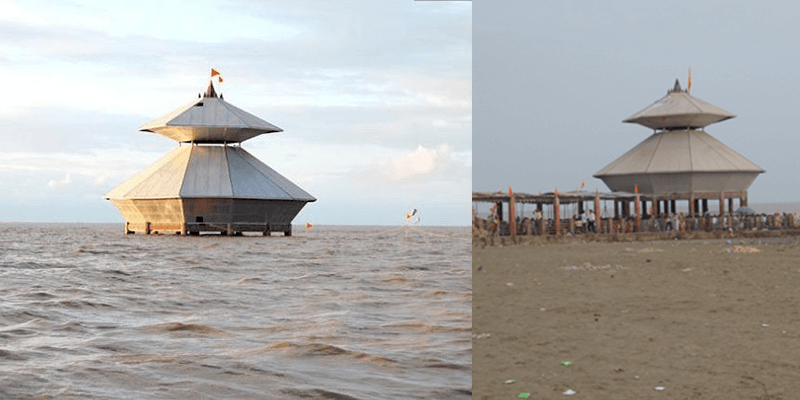 Though this temple is not that extraordinary in terms of its looks but it is one of the most unique worshiping places of Lord Shiva in India. The unusual thing about this religious place is that it disappears and appears throughout the day. This means during the high tides it gets submerged into the sea and gets reappeared at the time of low tides. It is also believed that God Shiva resides here and it is 150 years old temple.
Kal Bhairav Nath Temple, Varanasi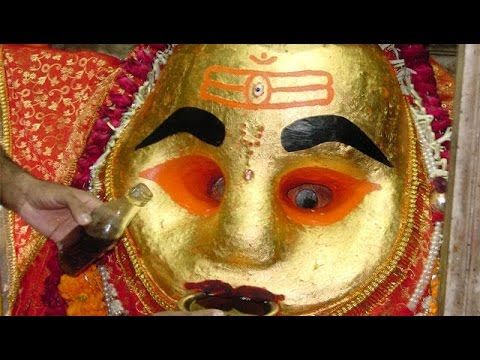 You might have seen flowers, money, sweets, fruits, vegetables etc being offered to God in temples but what about Liquor? Though it's weird but a Lord Shiva's temple in Varanasi only allow whiskey and wine to serve the Lord and also distribute it as a Prasad later on.