Chinese New Year is an important traditional Chinese holiday and is celebrated all over the world. The unique aspect of this holiday is that no country celebrates it in the same way, every city with major Chinese populations puts in their all efforts to celebrate it in their unique style. Here are 4 places to celebrate the Chinese New Year outside China:
Bangkok, Thailand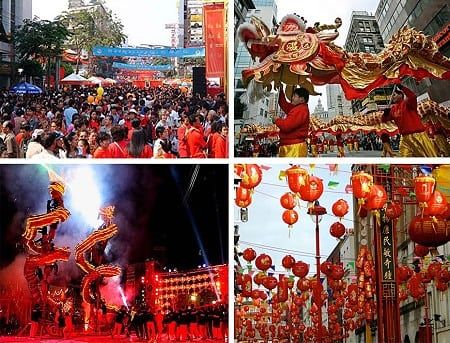 The biggest celebration of the Chinese New Year takes place in Bangkok. The celebrations normally go on for three days with more excitement than actual New Year day! The temples are full of visitors and the streets are filled with parades. At night the city looks extremely beautiful when the red lanterns get lit and light the sky up, long dragons with LED lights make the view enthralling and the main stage near Chinatown offers acrobats shows and musicians all night long.
Hong Kong, China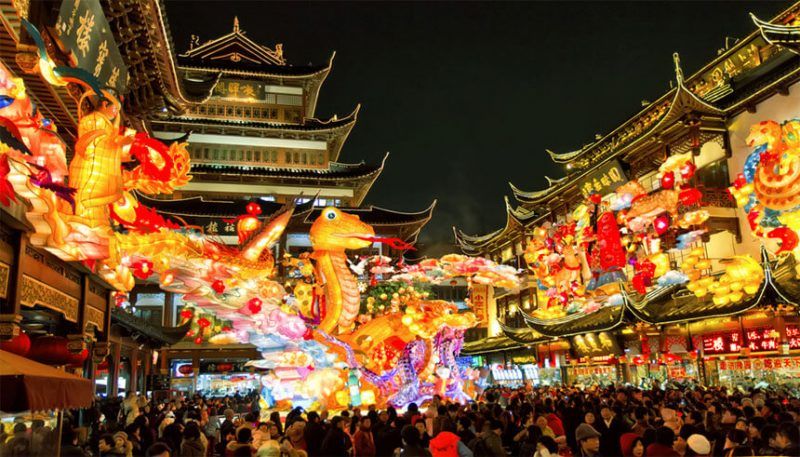 There is no better place to spend a Chinese New Year than in Hong Kong. This city celebrates this festival with amazing fireworks, parades and festive markets selling traditional food and blooms. The red lanterns light up the city, the horse-racing track is decorated and offers a lion dance on the third day of celebrations. There are two main events that you cannot miss in this city during this day; the first being the amazing computer-controlled fireworks display that takes place over Victoria Harbor and the second celebration is the infamous night parade that travels along the streets of Tsim Sha Tsuji.
London, England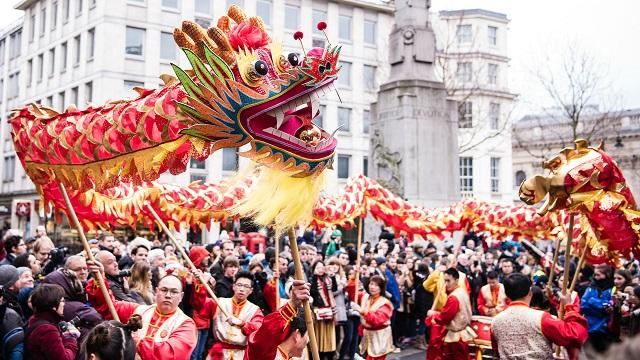 London, England holds the world's largest celebration of the Chinese New Year outside Asia. This city celebrates this festival for one day with activities including an annual parade, performances and traditional crafts and food. There are three main areas in the city which hold these festivities; Trafalgar Square, Chinatown, and Shaftesbury Avenue. Chinatown offers the best of the best in terms of traditional food and is beautifully decorated with red lanterns and banners. Chinese dance groups and performers can be seen on many stages throughout.
Paris, France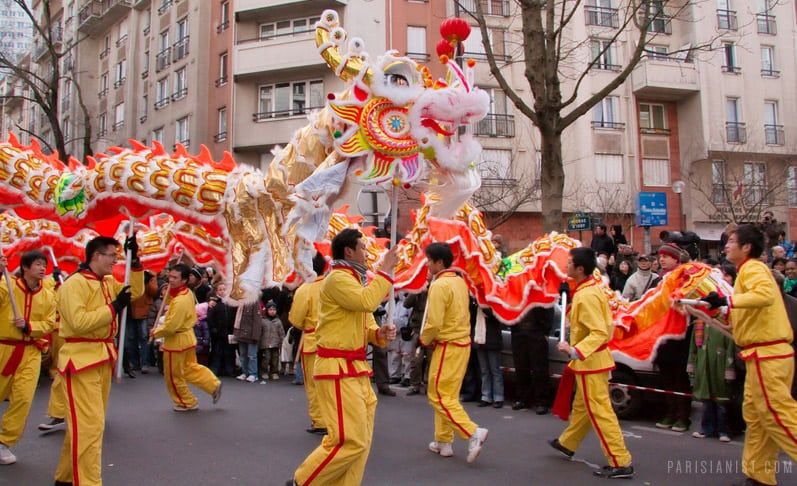 This romantic city turns into a magical place during festivities. The French-Chinese community turns the streets into beautiful setup full of parades. The street is crowded with visitors to watch a spectacular display of elaborate decorations, floats, dancers dressed as lions and dragons and firecracker displays. The city looks so wonderful when the paper lanterns are blooming red and the shining lights from the attractive decorations are encircled high in the air. The celebration isn't just about parades and decorations though, two Buddhist temples located in the 13thdistrict where families from Chinese, Vietnamese and Cambodia come to pay their respects and welcome the New Year.
So, where you want to go and celebrate the Chinese New Year?