If you are a type of person who loves traveling to places with full of colors and the scenic beauty of natural flowers, trees, plants and green fields, this article is just for you. These beautiful places would embrace you and give you a feel out of the world. One should travel these places at least once in a lifetime so that you don't have guilt to die with. Here are those 10 spectacular places, which you can travel with your loved ones. Have a look!
Dubai Miracle Garden, UAE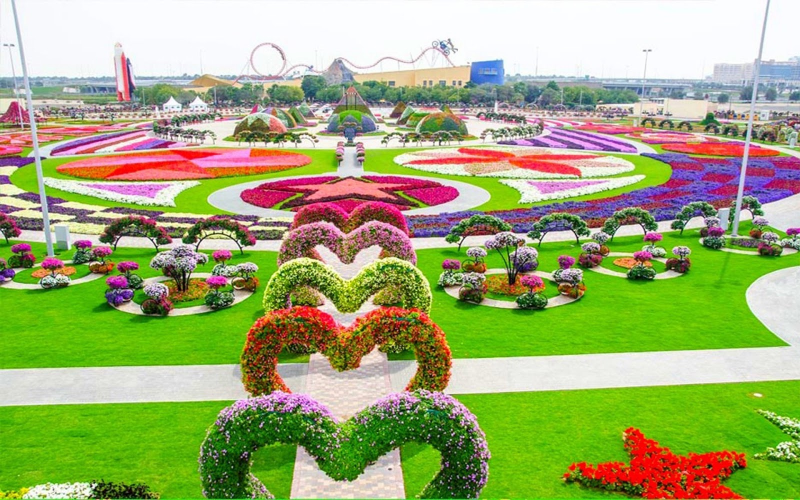 Dubai is just perfect in everything and it is blessed with Miracle garden which is the world's largest natural flower garden. It has 109 million flowers planted covering an area of 72000 square meter garden. Here flowers are also used to make hearts, igloos, pyramids etc.
Tulip fields in Netherlands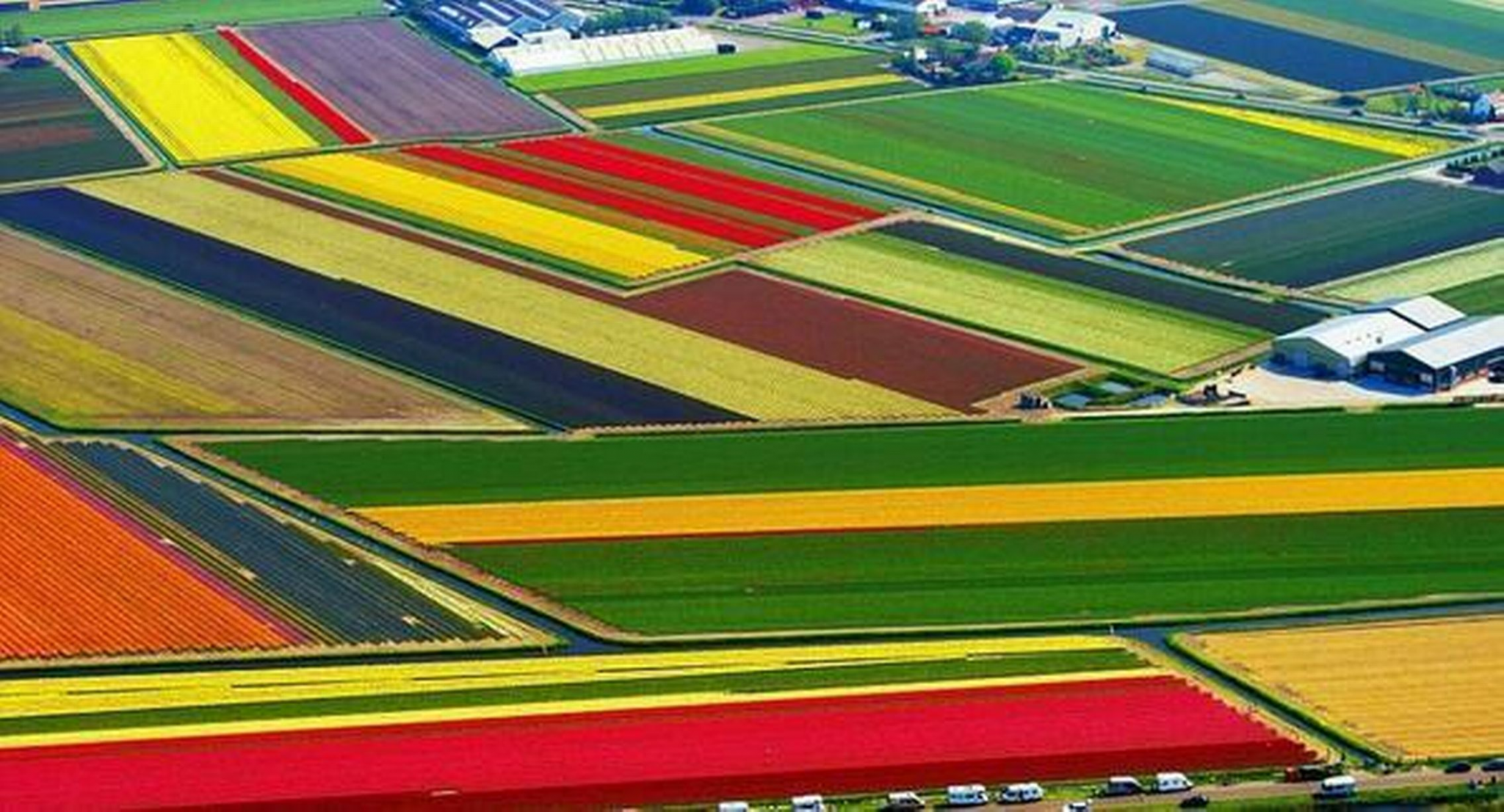 When you think of Netherland it becomes essential to visit the never ending fields of brightly colored flowers. Tulip season runs from mid-March to May end but for the best picturesque view, it should be visited in mid-April. More than 7 million flowers bloom in spring at the Keukenhof in Lisse.
Hitachi Seaside Park, Japan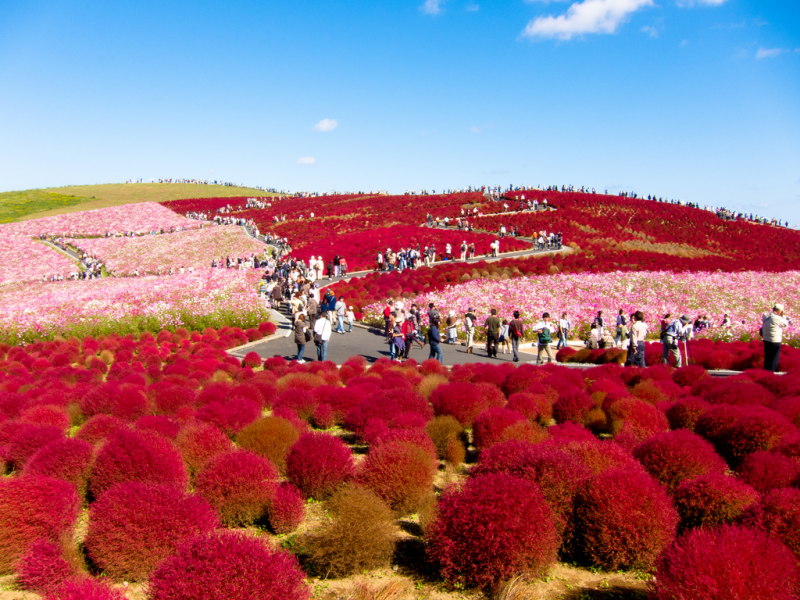 It is a public park of Japan that covers an area of 190 hectares. It is famous for 4.5 million blooming baby blue eyes flowers that attract tourists. The park also features a million daffodils, 170 varieties of tulips, cycling trails and small amusement parks with a Ferris wheel.
Bamboo Forest, Japan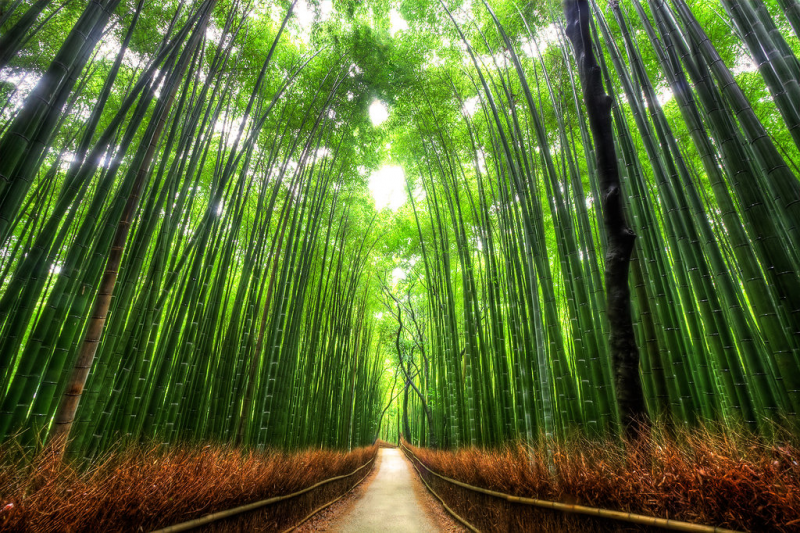 It is a tourist site in Arashiyama, Kyoto, Japan and was also referred as one of the most beautiful groves on earth. It is a place of scenic beauty and a few years ago the Ministry of Environment included it into the list of "100 Soundscapes of Japan".
Red Beach, Panjin, China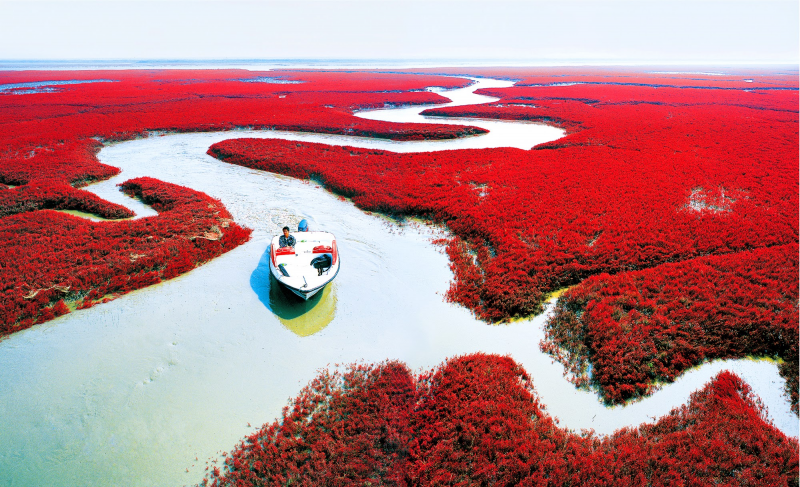 Red Beach is famous for its landscapes featuring the red plant of SuaedaSaisa where the landscapes are composed of shallow seas and tidelands. The largest reed marsh in Asia is located here which attracts many tourists. These reeds are used to make paper.
Wisteria flower tunnel, Japan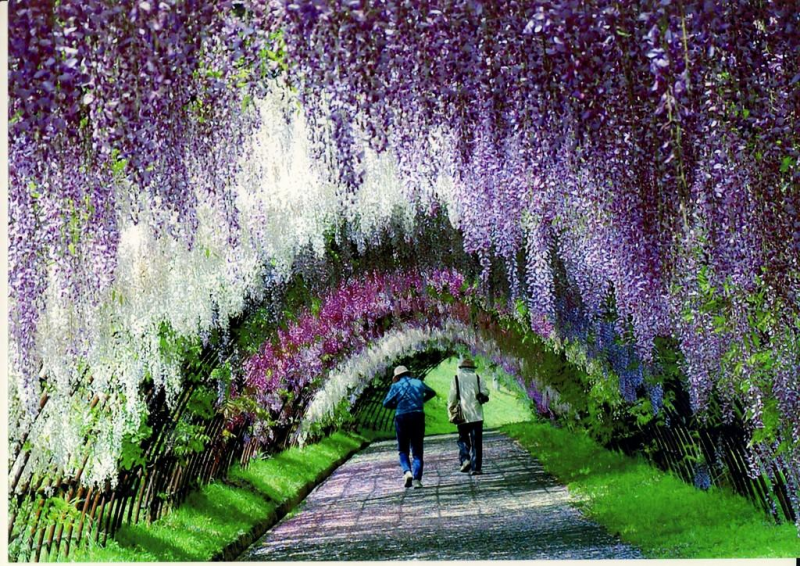 It is like a fairy tale to walk through the pastel-colored passageway of Wisteria flowers at Japan. It is famous for its graceful hanging flowers and winding branches. The garden has 150 Wisteria plants along with 20 different species and it is seriously a tranquil experience to walk through the tunnel.
Canola flower fields China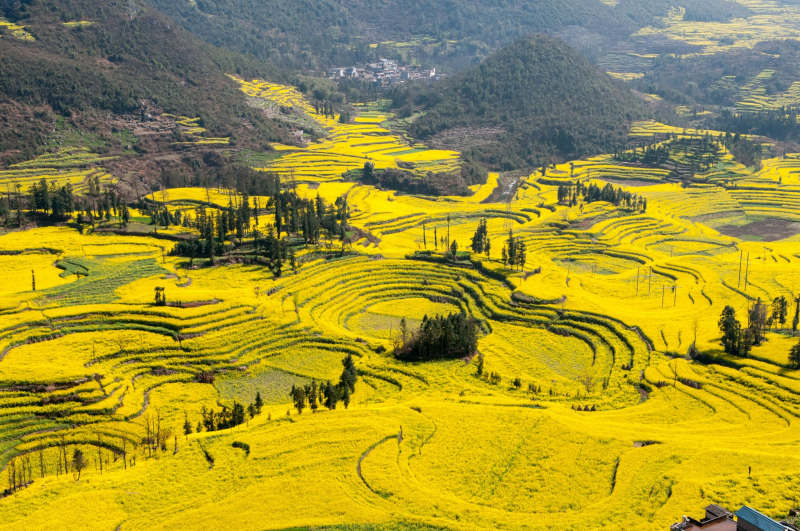 These flower seeds are used for the production of cooking oil and is also known as rapeseed. At the beginning of the Canola season, an annual festival is held in the flower's honor. It is famous for tourists as well as for bees as beekeepers set up tents among the flowers to take care of them during February to March when they bloom.
Fields of Tea, China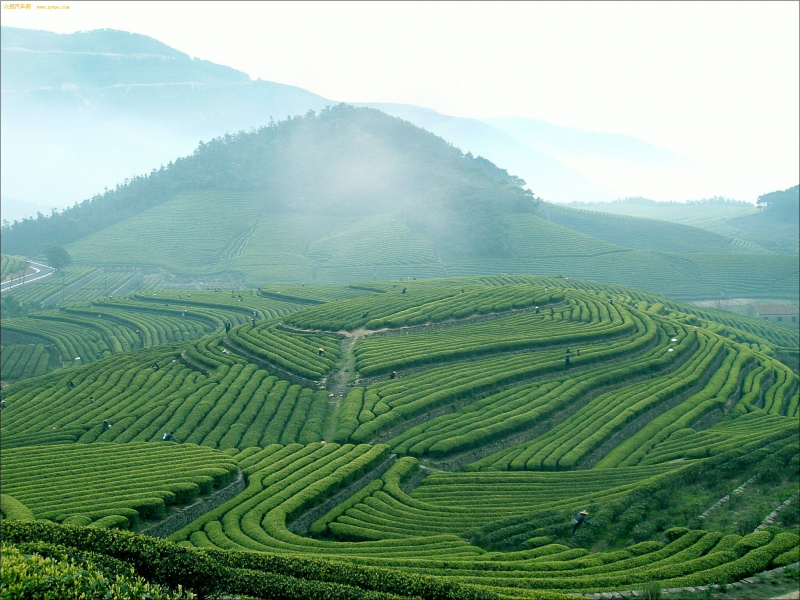 Tea tours do well and you enjoy visiting such a place that is beautiful and whose view remains in your eyes forever with all greenery around. The tea leaves are processed using traditional Chinese methods.
Shibazakura flowers, Takinoue Park, Japan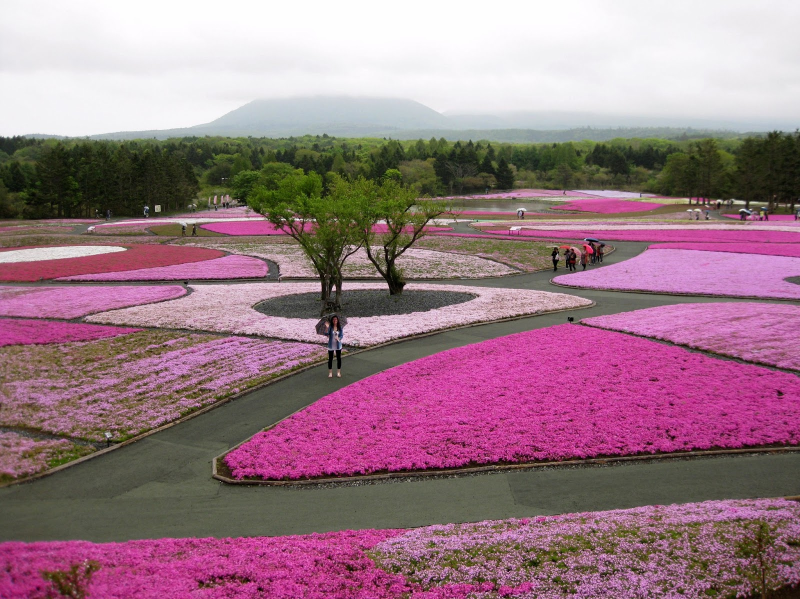 It is an amazing place and one of the most valued flower kingdoms you could visit. Its beautiful views with all purple, pink and white flowers give the place a view like heaven.
Lavender fields, UK and France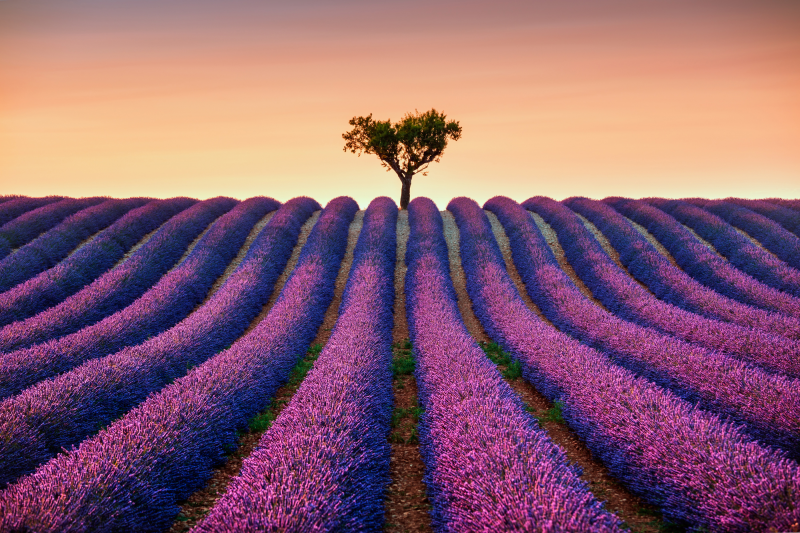 It is the home of thousands of lavender plants which bloom from late June to August. The place has 50,000 lavender plants and you can experience a splendid atmosphere making it the most prominent summer trip place.