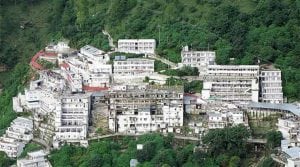 Navratri is an auspicious 9 day festival celebrated by Hindus across India. This festival is about  praying to nine different avatars of the goddess Durga. Vaishnodevi, located in Jammu, is one of the many famous shrines of the goddess and in Navratri many followers come here to pray for happiness. While in yesteryear's, Vaishnodevi was a treacherous climb that often took a day or two but now with coming of better facilities you can reach here by an hour. Learn more about this sacrosanct religious place:
How to reach: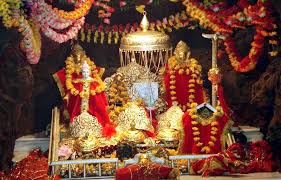 A few trains from Delhi go to the all new Katra station which is the base for Vaishnodevi. The main journey can be done on foot, by horses or a quick helicopter ride. You need to buy a ticket to enter the premises. The walk is about 12 kms and you can also take a helicopter ride till Sanji Chatt which decrees about 10 km from your walk.
Helicopters need to be booked in advance.
Where to stay:
While there are plenty of ashrams which allow you to stay for a nominal fee (sometimes free of cost too) There are a few good hotels around the place but most of them are in the suburbs around Katra. If you wish to stay in Vaishnodevi you need to make bookings in advance to stay in the state guest houses.
What to eat:
Since this is a staunch pilgrimage place, vegetarian options are only present. There are a few great cafes too. But we love the pahadi rajma chawal and aloo puri here!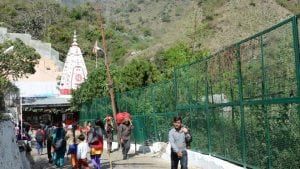 Weather:
Since it is a hilly area and subjective to heavy snowfall, keep the clothing g warm. However, if you are trekking till the temple, do wear a few layers that you can shed as you feel hot.