Vietnam's Golden Bridge goes viral

Posted by: Prachi Priya,

Posted on: 2 weeks ago

This ethereal bridge is designed to make visitors feel they are walking on a shimmering thread stretching across the hands of gods, The Golden Bridge is attracting everybody ever since it was opened. Situated in the forested hills of central Vietnam the bridge has two giant concrete hands holding it up and people can be seen taking selfies in its latest pictures. The Golden Bridge has attracted thousands of visitors and is even getting applauds on social media for its architecture.  It opened in the Ba Na Hills near Danang in June.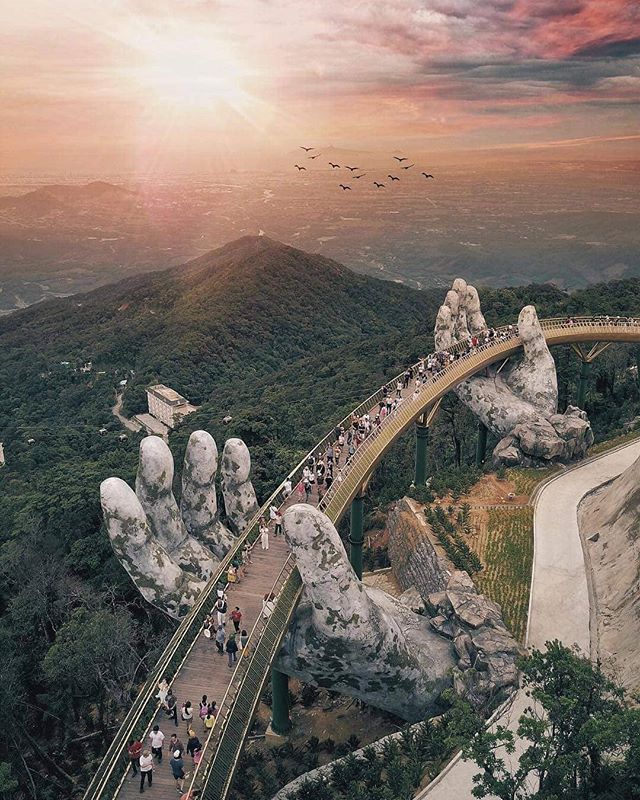 These  images have gone viral and are getting thousands of likes on social media and we its architect did not imagine getting so much appreciation. Principal designer and founder of TA Landscape Architecture, Vu Viet Anh, told AFP, "We're proud that our product has been shared by people all over the world,"
Here we have its video that was shared on twitter:
VIDEO: Nestled in the forested hills of #Danang, central Vietnam two giant hands emerge from the trees, supporting a golden bridge crowded with visitors, the country's latest eccentric tourist draw pic.twitter.com/hNIBFMDsqf

— AFP news agency (@AFP) August 1, 2018
Today the area covering the bridge is a big tourist attraction and has cable cars, faux castle and cathedral manicured gardens with wax museum that has statues of Lady Gaga and Michael Jordan. Remnants of the original French occupants can also be spotted from the cable car.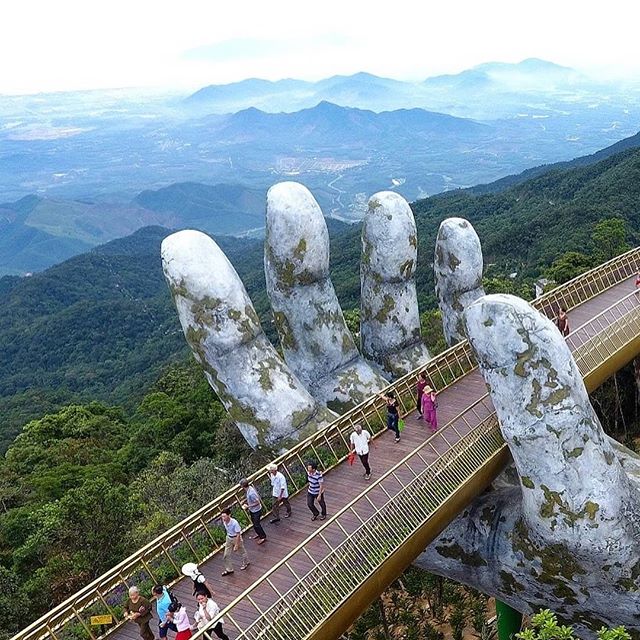 Earlier this year a "crystal cloud" installation of 58,000 shimmering Swarovski beads also opened in Northern Vietnam. Golden Bridge designer Anh says, he is already working on another project that is a silver bridge made to look like a god's strand of hair which will connect to this Golden Bridge in Ba Na Hills.