Everyone is looking forward to accomplishing various things next year and exploring towns is already on every traveler's wish list. Things around the world have changed drastically and global warming too changed many iconic traveling destinations but there are some which have remained intact.
Of course, there are many hidden gems around the world that still are undiscovered and not many have yet planned to visit those parts of the world.
Here is a list of travel destinations that you should visit in 2020 that offer beautiful landscapes that you can traverse through.
Palermo/Sicily, Italy
Italy is a popular holiday destination but many travelers are not acquainted with scenic beauty these islands have to offer. The baroque architecture in the villages of this place is something worth traveling all the way for.
Marrakech, Morocco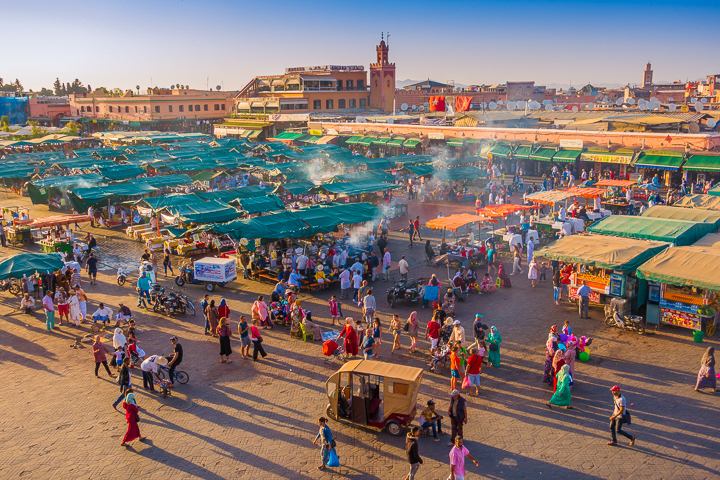 Enjoy the camel rides and candlelight dinners in the middle of the dessert. Marrakech has various interesting activities to offer and is home to some of the most splendid mosques.
Cape Town, South Africa
Soak in the view of serene ocean and dive into the wilderness of this city. Cape Town is a less frequented travel spot in South Africa but has only the best things to offer when it comes to botanical gardens, Pinotage wine, and thrill for adventure seekers.
Tel Aviv, Israel
A prominent city on Israel's Mediterranean coast, Tel Aviv is a must-visit spot for people who enjoy learning the history of a city. There are many walking tours and museums that will help you learn more about the culture and art of this place.
Dubrovnik, Croatia
This medieval city faces the Adriatic Sea is filled with spots that take you back to ancient history. The game of thrones fans may be able to recognize may spots where shots were filmed.
Transylvania, Romania
You probably would have heard of Transylvania but did you know it is becoming popular as traveling spot? It is a region in central Romania and is full of gothic churches and pretty cafes. It is the perfect destination if you are planning to take your kids along on your trip.
Here are some of the uprising travel destinations that you should visit in 2020. You can find more about these places and also the right time of the year to visit the above-mentioned places.