A Sanctuary is made with a thought of protecting, propagating and enhancing wildlife and its environment.  Since early 1930s there have been efforts to conserve wildlife for which wildlife sanctuaries were established in India. To safeguard the endangered species of flora and fauna and to have an adequate ecological and zoological balance, wildlife sanctuaries came in existence. India has almost 24.16% of its land under forest area and a total of 537 wildlife sanctuaries, which are established by IUCN category II protected area. Here is a list of some popular wildlife sanctuaries that are worth a visit.
Jim Corbett National Park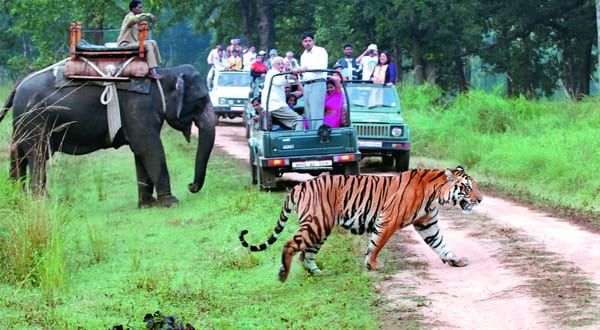 Jim Corbett National Park was established in 1936 to save the endangered species of Bengal Tiger. It is located in Nainital of Uttarakhand.  The park has large lakes, grasslands and its dense deciduous forest has mango, sal, peepal and many other trees. 73 percent of the park is forest and has around 110 tree species, 50 species of mammals, 580 species of birds and many more. The weather of the park is temperate and does not raise maximum to 40 degrees in summers.
Ranthambore National Park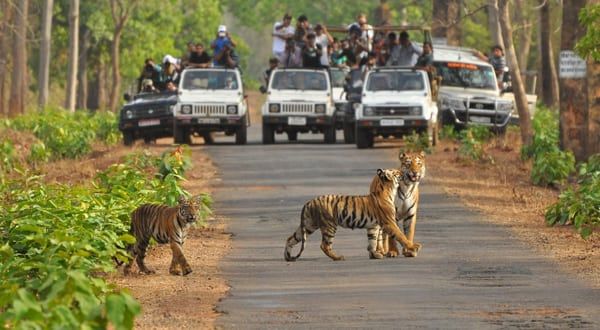 Ranthambore National Park is one of the largest parks of northern India and covers an area of 392 km. It is known for its tiger's population and was established as a national park in 1980. The major wild animals there include leopard, nilgai, wild boar, sambar, hyena, chital and many more. The sanctuary has many trees, reptiles, birds and other species of plants. Poaching has been a reason for decline in the tiger's numbers these years in Ranthambore.
Bandipur National Park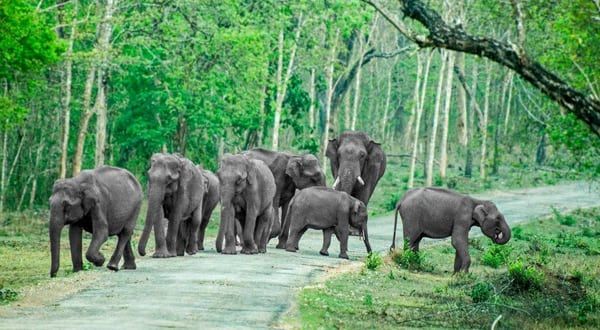 Bandipur National park is situated in Karnataka covering 874 kilometers and was previously a hunting place for the Maharaja of Mysore. It was established in 1974 and is famous for its wildlife and biomes. It is located about eighty kilometers from Mysore and is on the route to Ooty, thus it sees much of tourist crowd visiting the place. Between 9pm to 6am there is a ban on traffic to bring down the death rate of wildlife.
Keolandeo Ghana National park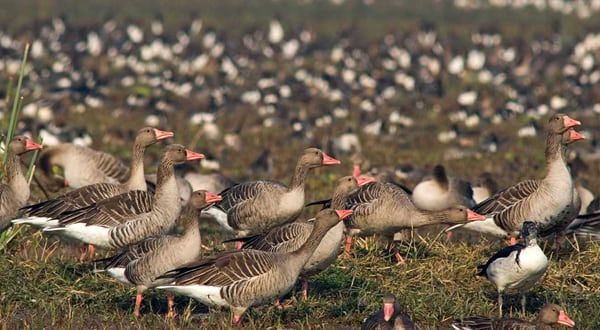 Keolandeo National Park was previously known as Bharatpur Bird Sanctuary. It is also a world heritage site and protects Bharatpur from floods as well as it was a waterfowl hunting ground before. It is locally known as Ghana and is the home of 379 floral species, 50 species of fish, 13 species of snakes, variety of invertebrates and many more. The sanctuary is one of the richest bird areas of the world along with Loktak Lake of Manipur. The nearest railway station to reach there is Bharatpur Railway station about 5 km away. Especially during winter season it hosts thousands of birds and is best visiting in that season.
 Sariska National Park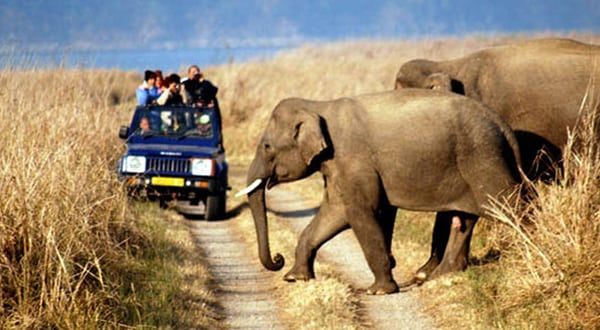 Established in 1955 this tiger reserve is located in Alwar district of Rajasthan. Its area has rocky landscapes, dry deciduous forest, grasslands, and hilly cliffs and is also rich in mineral resources. It is the first wildlife sanctuary to successfully relocate tigers and is famous for Bengal Tigers.  The forest also has Indian Leopard, Jungle cat, caracal, Hyena, Jackal, Chital, Sambhar, four horned antelope and rarest feathered species like Grey Patridge, White throated Kingfisher and many more. It is situated in 866 kilometer square.
Kaziranga National Park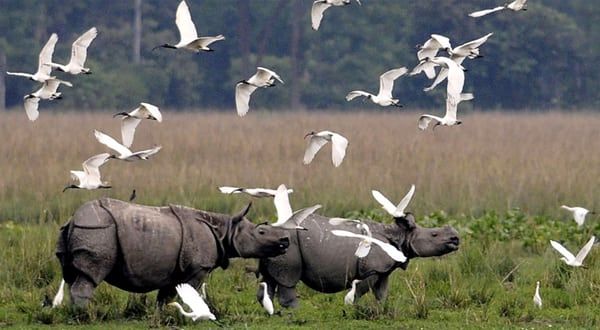 Established in 1908 Kaziranga National Park is in Assam. Kaziranga has highest numbers of Rhino and Tigers and is also recognized as an Important Bird Area by the BirdLife International. It is crisscrossed by four major rivers one of which is Brahmaputra and has numerous small bodies of water. Kaziranga covers an area of 378 kilometers square and has a population of 35 mammalian species. It has mashland, dense tropical forestand tall elephant grass. Kaziranga national park has also been provided the maximum protection under the Indian law for wildlife conservation.