Sawan, the most auspicious month of Hindus, has started. Though many of us know about these holy days but some people still get confused about its significance, how it started and celebrated? So, we will take you down the mythology lane and clear your doubts. Along with that, check out the glimpse of the Sawan's popular Kanwar Yatra too.
The Yatra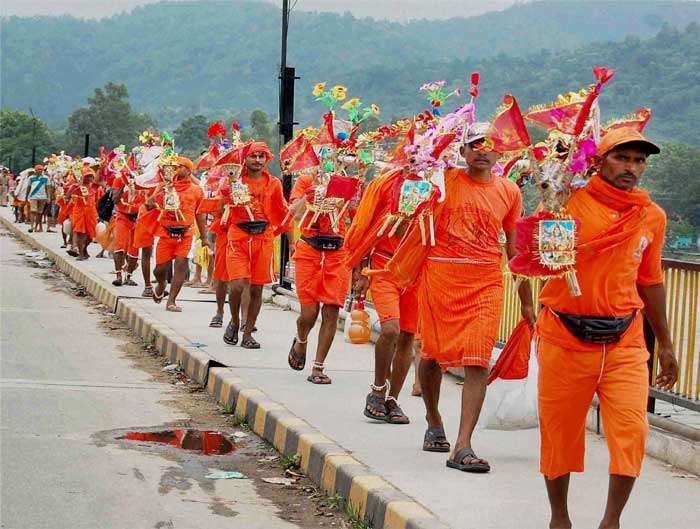 Hundreds of people go with their friends or alone to collect the water from the holy river for Lord Shiva. They carry Kanwars on their shoulders and are supposed to walk barefoot with it. Once the water gets filled they can't keep it on the floor till it is offered to Shivlinga of the temple nearest to their home. After doing all this, the Yatra is considered successfully completed. Different resting stops are made for the people who do this Yatra, they are served free food, water and shelter. Not only this, pilgrims are seen enjoying by dancing and singing Lord Shiva bhajans. Safety measures by different city police are also taken care during this month, to make sure that no violence or miss happening occurs.
Why it is celebrated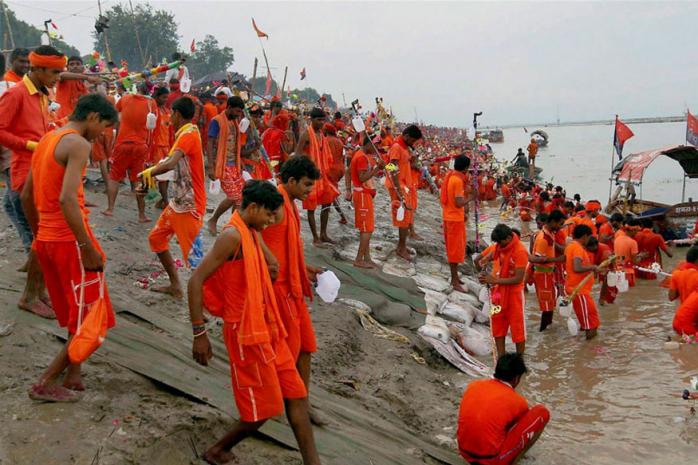 As per the popular legends Sawan is devoted to Lord Shiva since the time when he had consumed poison to save the World. Goddess Parvati held his throat to stop the venom from going in the body and thus, his tongue turned blue. After that, eventually his body started burning so all the Gods and Goddess started offering water to him and this is where the idea of Kanwar Yatra came. People pray and seek blessings from him to keep them healthy, away from all the dangers and diseases. Some people also keep fasts and pray to Goddess Parvati for their protection and for fulfilling their wishes.
Check out the glimpse of Kanwar Yatra here: