Rajasthan is India's largest state in terms of area; this state is blessed with nature, beauty, history and culture. The culture of Rajasthan is beautiful; from their folk dance (Puppetry) to music to food (Gatte ki Sabzi and desserts) and jewelry everything is unique. Being a big state and having rich heritage it has a plethora of places to visit like Jaipur, Udaipur, Amer, Kota and Bikaner. All the forts in Rajasthan are beautiful in their own way; from their architecture to history everything is awesome.  Jaipur is the capital of Rajasthan, it is also called "Pink city" because of the color of its building. In Jaipur the most famous fort is Amer fort. Today we present you the reasons to visit Amer fort when you are next going to Jaipur.
Amer fort is located in Amer, in Jaipur Rajasthan, the road to leading to Amer fort are beautiful, offering majestic views. The fort is construed with red stones and marbles, and it has four levels, Diwan-I-Aman, Diwan-I-khas, Sheesh mahal and Sukh Niwas. The tourists think that the fort resembles the Great wall of China.
Elephant Ride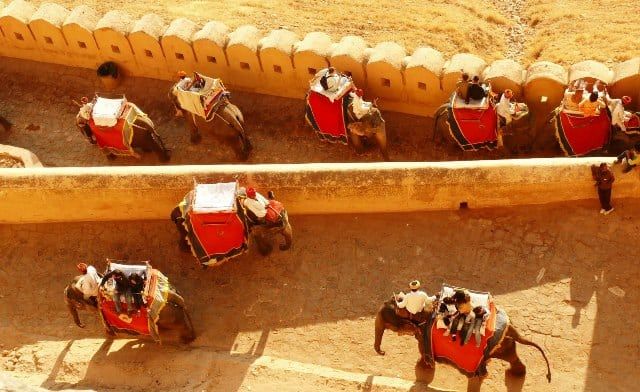 The elephant ride is a must try in Amer Fort, there are many few places where you can take an elephant ride, you will find queues for it here, but it is worth the wait. The elephant ride lets you experience the beautiful views and incredible fort details. Go early to enjoy an elephant ride, it is completely safe and comfortable.
Sheesh Mahal
Sheesh Mahal is a level in Amer fort, which is embellished with concave shaped mirrors. It is a great and stunning piece of artwork. It was built by King Man Singh and completed in 1727. It has floral glass inlay designs and a must visit area of the palace.
Architectural Styles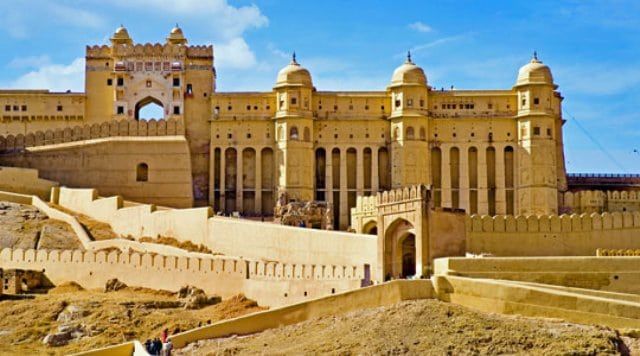 The fort offers a unique combination of Rajput and Mughal architectural styles. Mughal architecture is similar to the Taj mahal. The detailing of the work is wonderful.  The two different styles give this place a must visit.
Beautiful Views
Amer fort is surrounded by beautiful views; each of its levels offers awesome views. The elephants, the tourists walking around the fort and the view of Maota lake makes it a place offering different views.
Char Bagh Garden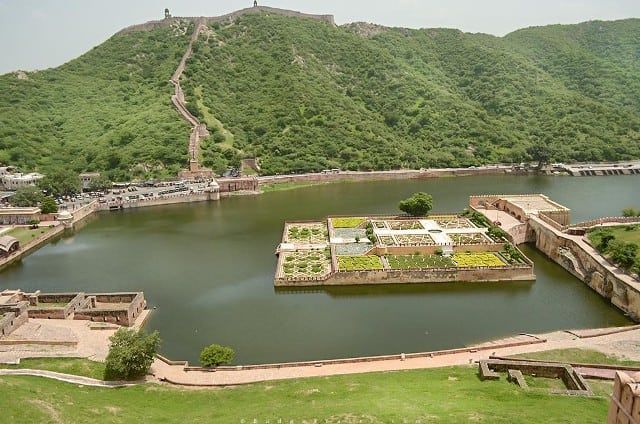 It is laid out in four quartered style, in this garden you can enjoy panoramic views of the pink city, Sukh Mahal is situated across this. In the evening you can enjoy a classical dance show, tickets for which can be brought from Amer fort ticket window.
Amer fort has a charm that attracts tourists who visit Jaipur . The beauty of this for cannot be described in sentences you have to visit it.