Each one of us have had dreams about getting proposed or proposing someone in the perfect way. Proposing to the girl of your dreams, in the way she deserves is not easy so here's a little help for all you romantic freaks! Proposing with a sparkling ring and romantic lines is common, imagine bending on one knee in the set-up with some champagne and candle lights and of course a photographer. Check out these 9 best places in India to propose.
Wildflower Hall, Himachal Pradesh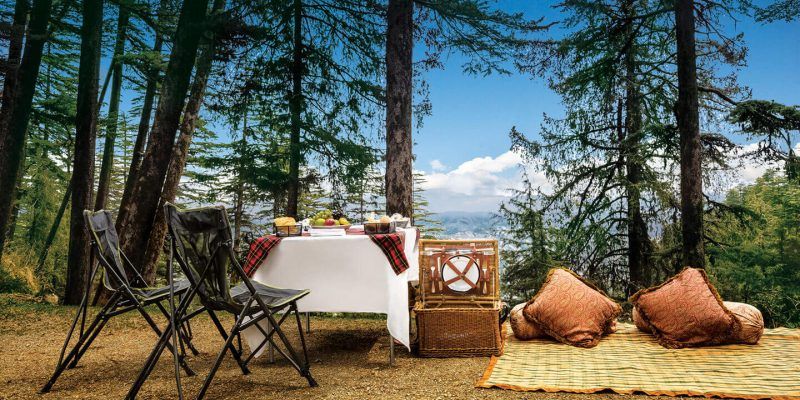 This place has magical love powers, it's just so romantic that most of the couples who visit here, return engaged. The proposal can be well planned in advance with the hotel caretaker and a willing chef so that you can just propose your partner at the right time and in a beautiful ambience that she would never forget.
Aman-I-Khas, Ranthambore National Park, Rajasthan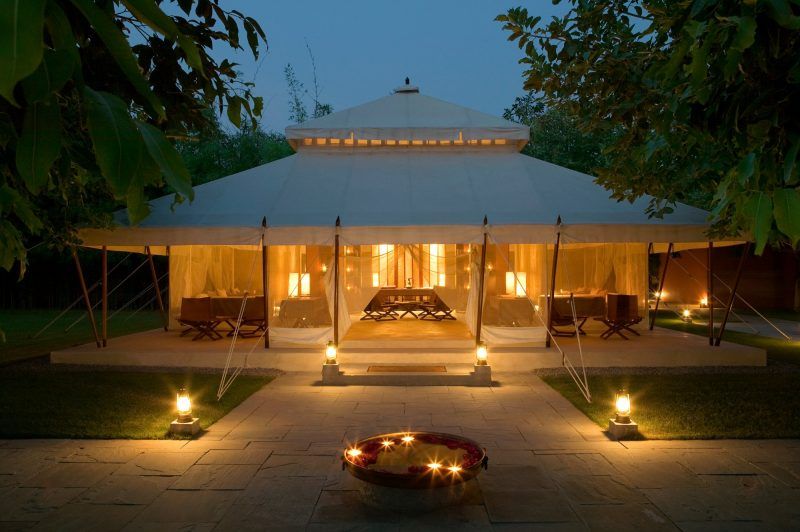 You don't need to think a lot about proposing your partner here because this is a place where Katy Perry and Russell Brand got hitched. Imagine how perfect this location is for proposing your partner.
Vivanta by Taj, Srinagar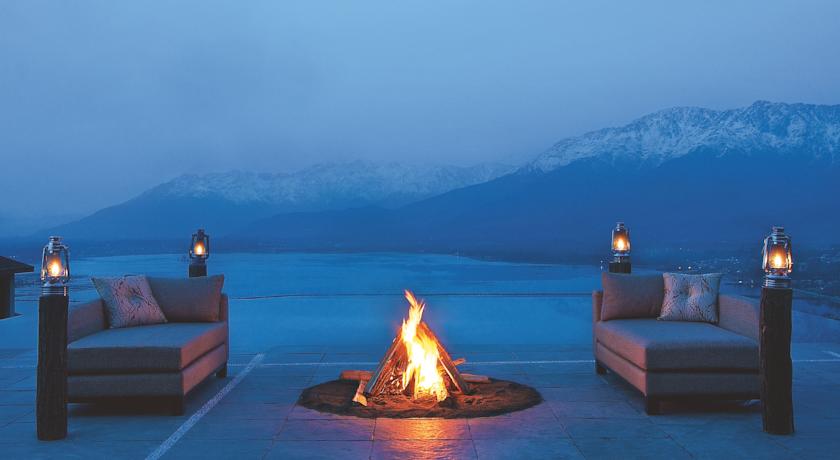 Jammu-Kashmir is considered as the couple's paradise and is the ultimate destination for lovers, its beauty is just incomparable. It is a perfect destination to propose your partner, with the beautiful view of the Dal Lake and the snow-capped peaks of the Zabarwan range.
The Serai, Chikmagalur, Karnataka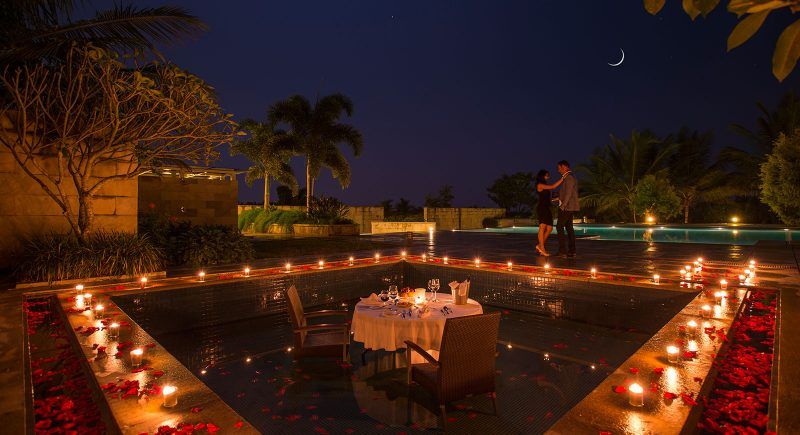 The best part about this place is, that it is a strict no-kid zone, this place is very romantic. Surrounded by coffee plantations, serene landscape, sound of the waterfalls and wildlife make The Serai enchanting!
Taj Falaknuma Palace, Hyderabad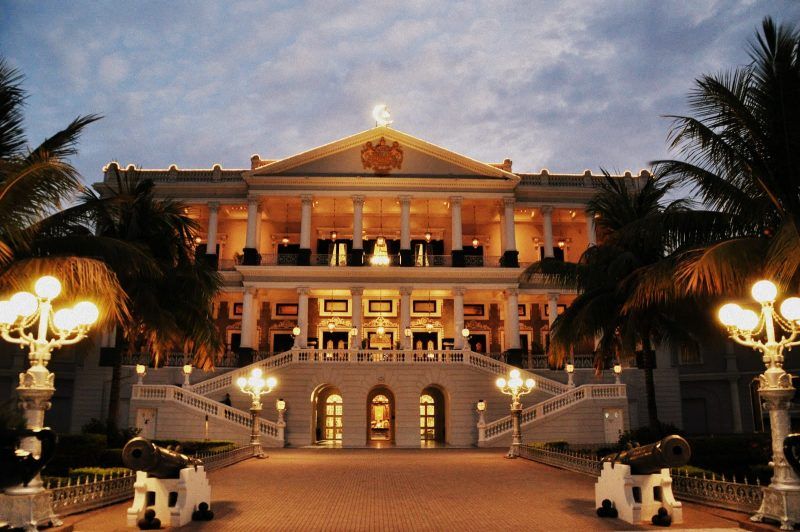 Every girl wants to be treated like a princess, so why not propose her in the most exotic way possible. Head to Taj Falaknuma Palace in Hyderabad, the place is no less than heaven. The bespoke service of the hotel will execute your proposal perfectly. From the palace butler to a customized diamond ring, transfers by a Jaguar and a horse-drawn carriage with a romantic meal at the signature restaurant.
Jilling Terraces, Nainital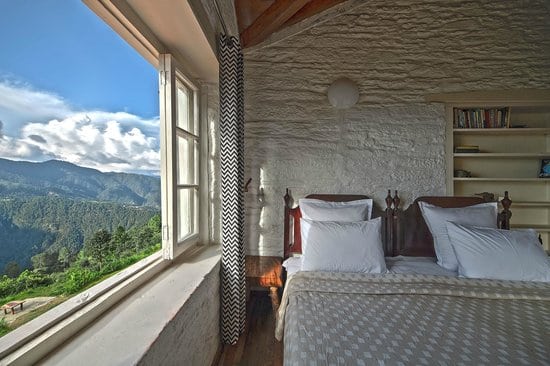 If your partner is a nature lover then, this is the perfect destination to propose her, this place has a view to literally die for, but you can only reach this place by foot that'll take you 45-minute by walk. But once you reach there, the place will mesmerize you with its natural beauty. Look for the perfect time when she is absorbed in the beauty of the location and propose her.
Jawai Camp, Rajasthan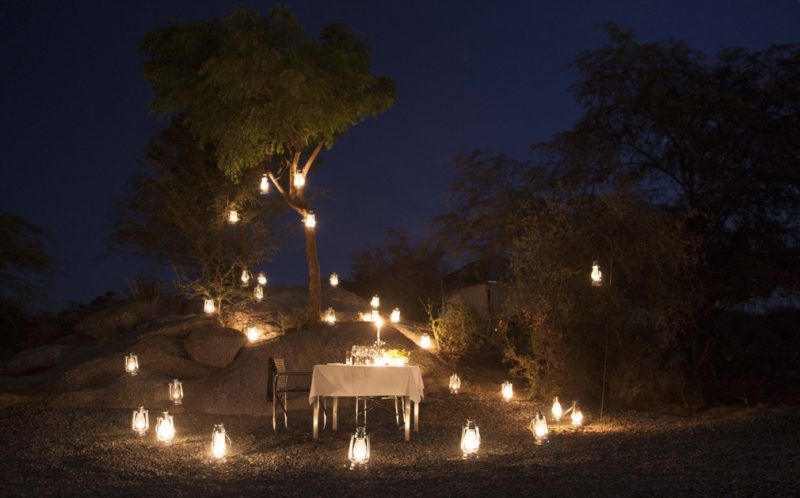 If you and your partner love adventure then take her to this beautiful place and make her feel that this is just another adventure trip that you have planned. She will love the safaris with the big cats, camping and roaming in the wild and exploring the dark forests after that, at night set up a private candlelight dinner and make her feel special by asking her to marry you.
Rambagh Palace, Jaipur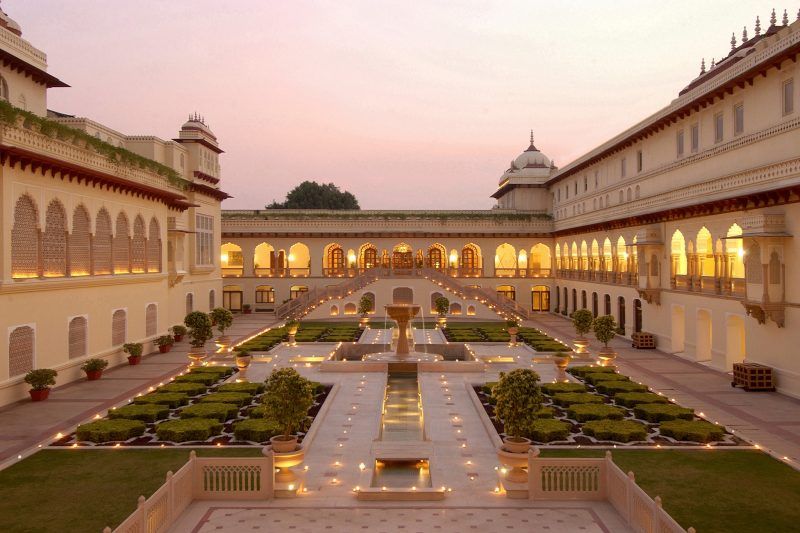 If you want to propose your partner just like a real princess, then you can never go wrong with Rambagh Palace in Jaipur. You can move around the palace grounds in a horse-drawn carriage like the Victorian times or can go in a vintage car and watch your lover cheer with joy. Regal suites situated in the midst of architectural flamboyance would add romance and perfection to your proposal.
Scuba Diving Proposal in Andaman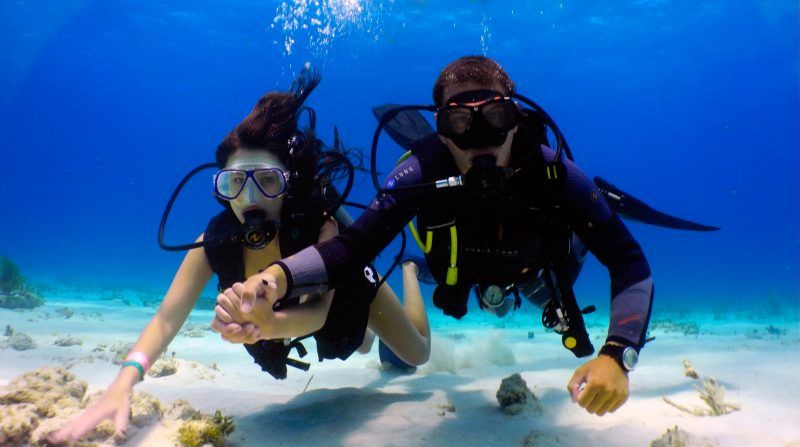 If your girlfriend loves extraordinary experiences then she would totally love a proposal while scuba diving in the cerulean waters of Andaman. While you are experiencing the unexplored underwater Kingdom amongst the multiple fishes and corals, express your feelings by showing her a ring and this would be very romantic because you cannot ruin it by stammering and stuttering as you can only speak in signs and signals underwater.
Where would you like to propose and why?