Due to the emergence of a new Covid-19 variant termed Omicron Union, the Health Ministry revised guidelines for international arrivals in India on Sunday to be effective from December 1. All travelers will need to submit a self-declaration form before the scheduled travel under the new guidelines, including details of the last 14 days of travel. Travelers also need to upload a negative COVID-19 RT-PCR report 72 hours before undertaking any journey.
The government had said that a declaration with respect to the authenticity of the Covid-19 test report will also be required; manipulated reports will make the passenger liable for criminal prosecution.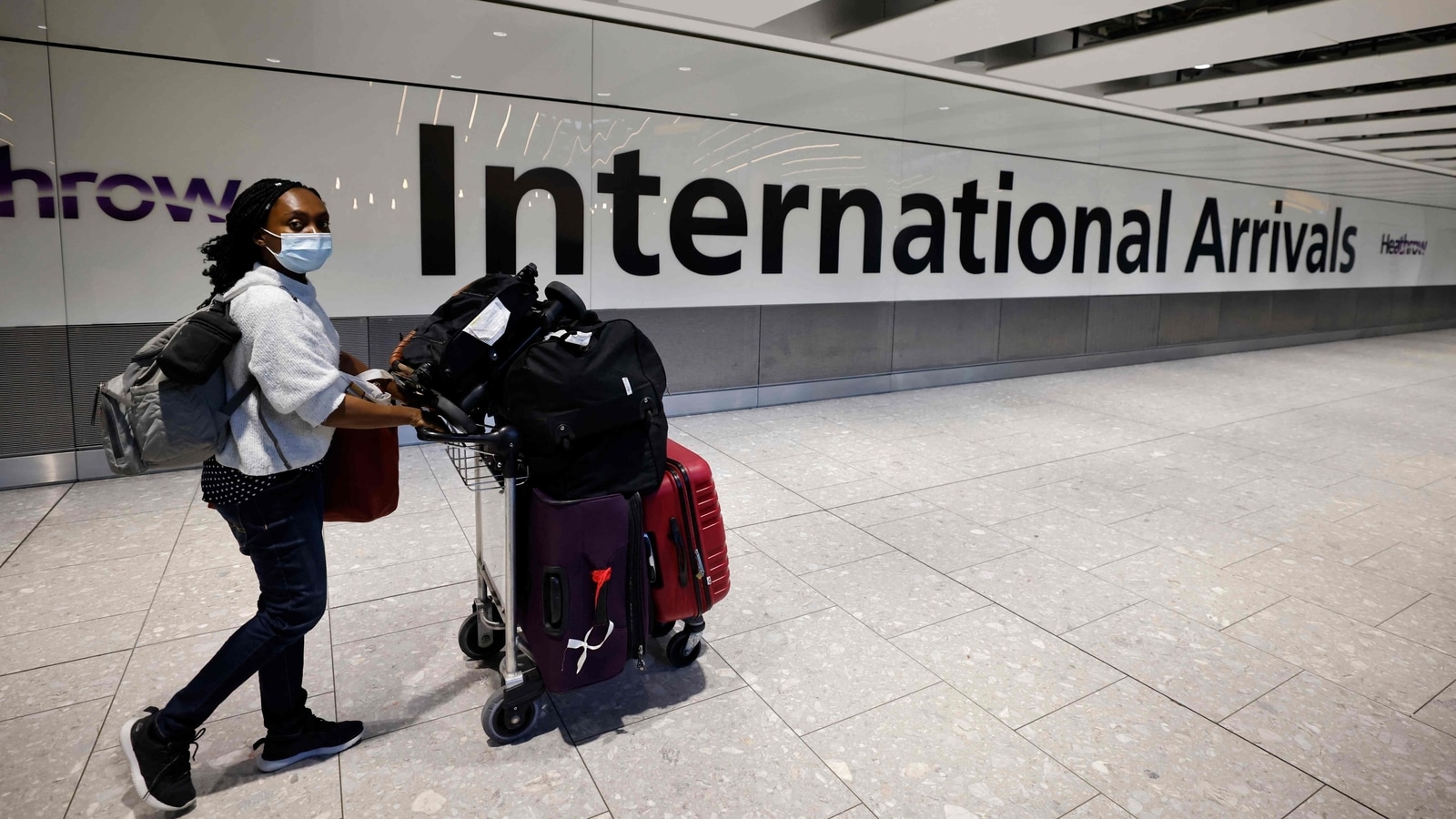 Here are the new guidelines:
As per the updated guidelines all the travellers coming to India from countries identified as 'at at risk' to mandatorily undergo post-arrival Covid-19 testing at the airports.
In case a passenger tested positive for coronavirus in an airport test they will be isolated and treated as per clinical management protocol. The sample of such passengers will be taken for 'Whole Genome Sequencing'.
During the time of boarding the flight, only asymptomatic travellers will be allowed to board after thermal screening.
If passengers are found negative on the Covid test, they will still have to undergo home isolation for 7 days, followed by repeated testing on the 8th day of arrival in India and seven days of self-monitoring.
5 % of travellers coming from countries not in the 'at risk category' will also be tested on a random basis.
According to the center's guidelines, the 'at risk' countries are–European nations, the UK, South Africa, Brazil, Bangladesh, Botswana, China, Mauritius, New Zealand, Zimbabwe, Singapore, Hong Kong, and Israel.
Passengers coming from 'at-risk countries will have to undergo RT-PCR testing on arrival in India now. If tested negative they will have to follow home quarantine for seven days.