The best way to explore India can be non-other than with trains. Indian railways have some spectacular facilities to give with these luxurious trains and it will make you experience an unforgettable one. These trains give you a true royalty feeling with some amazing places to travel and enjoy with the same. Have a look.
The Golden Chariot

It is a tourist train started by KSTDC to connect the tourist places of Karnataka and Goa. The purple and gold colored train has many luxuries to enjoy like gym, spa, conference room, lounge, bar, etc. The train is named after the well-known Stone Chariot of Hampi. The starting fare for this train is more than 3 lakhs and it runs from October to March.
The Maharajas Express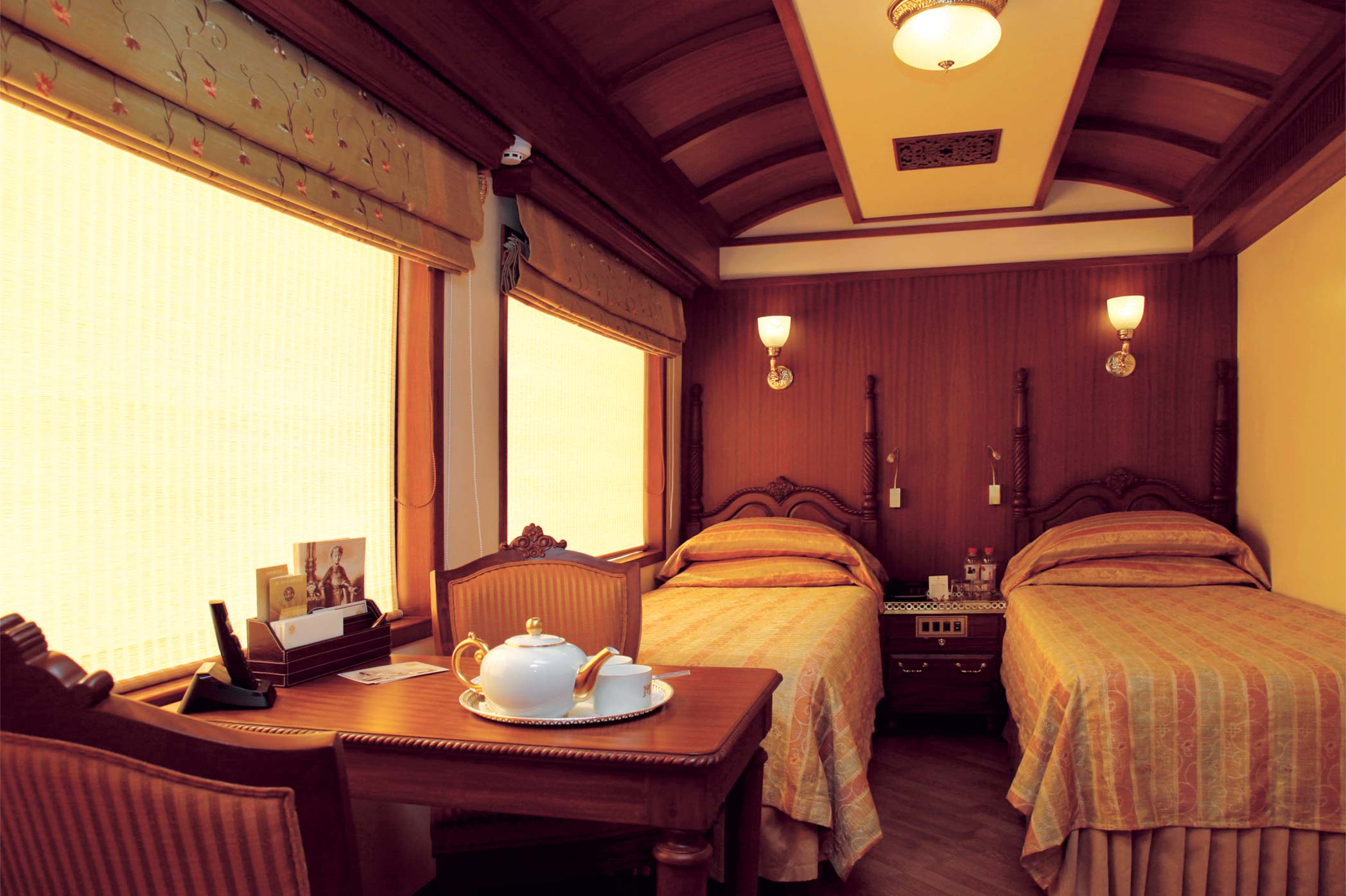 The joint venture of IRCTC and travel agency Cox and Kings India made The Maharaja Express. It is equipped with world class facilities like LCD TVs; lounge, bar, dining, direct dial phones, internet, suite bathrooms and much more. It helps you experience the luxurious journey in an 8 day, 7 night journey from Mumbai to Delhi. Traveling by this train will cost you INR 4, 58,280 approx.
Palace on Wheels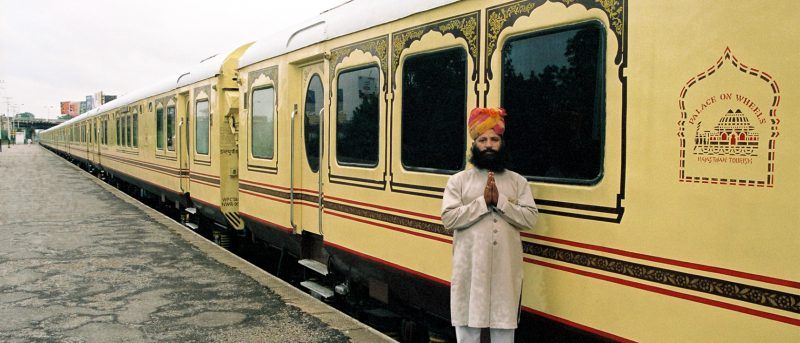 Started on India's Republic Day, Palace on wheels is India's first pan-country luxury train. It was re-launched in August 2009 with some more enhancements. Palace on Wheels is world's fourth best luxury train having the facilities like Spa, Bar, TV, security, internet connectivity, 14 salons and also two restaurants named as Maharaja Restaurant and Maharani Restaurant. This train runs from September to April and tourist places covered by this train are Delhi, Jaipur, Udaipur, Jaisalmer, Jodhpur etc.
Royal Rajasthan on Wheels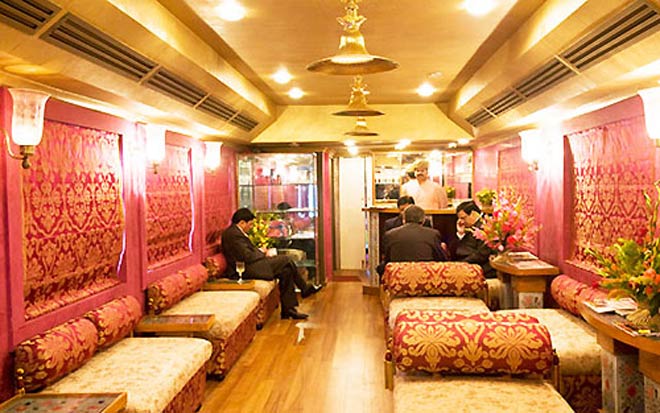 Run by RTDC, this royal train of Rajasthan has facilities like fitness center, spa, bar, restaurants, Wi-Fi & more. The train takes you to the royal destinations of Agra and Rajasthan. It covers places like Delhi, Jodhpur, Udaipur, Chittorgarh, Varanasi, Agra etc. It operates from October to March and the duration of its journey is 8 days and 7 nights.
The Deccan Odyssey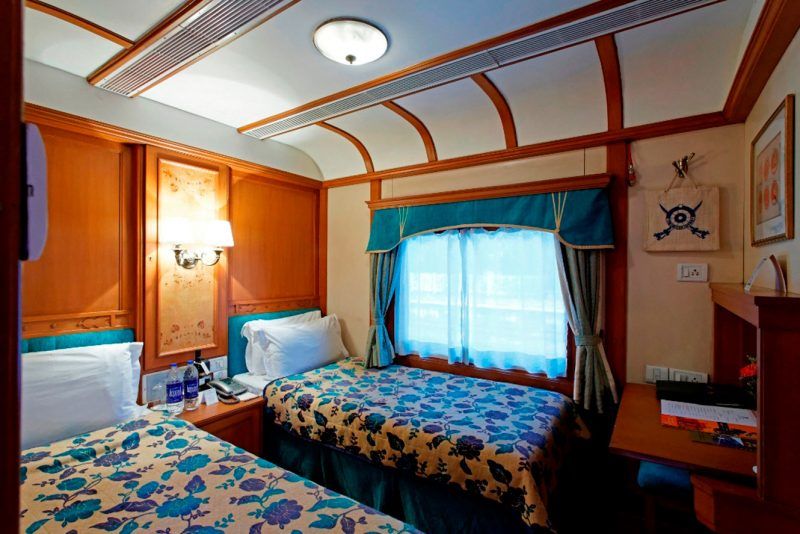 Run by venture of Maharashtra MTDC and IRCTC this train will give you a feel of 5-star luxury on wheels. Its aim is to boost the tourism in Konkan route. The train has 21 luxury coaches and has facilities like business center, bar, internet connectivity etc. The luxury treatment that it provides to its passengers also includes an on-board spa, conference car, fabulous interiors, and lounges with some relishing cuisines to have.
Royal Orient Train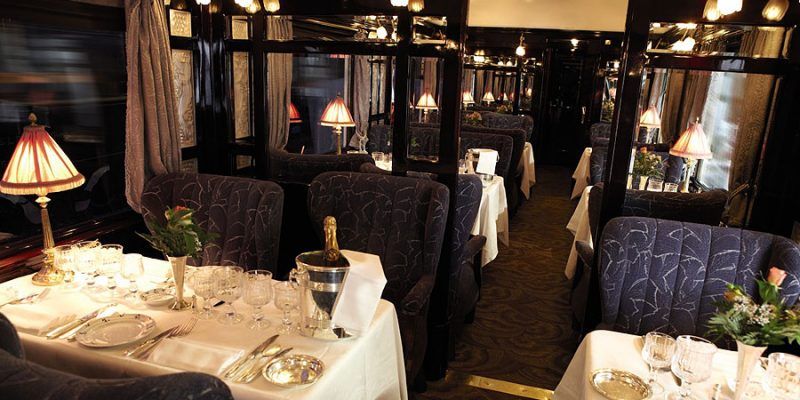 Journey with this train is like the best feel of opulence. It has multi-cuisine restaurants, spacious baths, well-trained professionals, library and almost all things to make you feel grand and royal. This train runs round the year and the places in its route are Jaipur Ahmedabad, Palitana, Junagarh etc. Starting fares for international travelers are US$200 +4.5% service tax and for Indians is INR 7,480 + 4.5% service tax.
Fairy Queen Express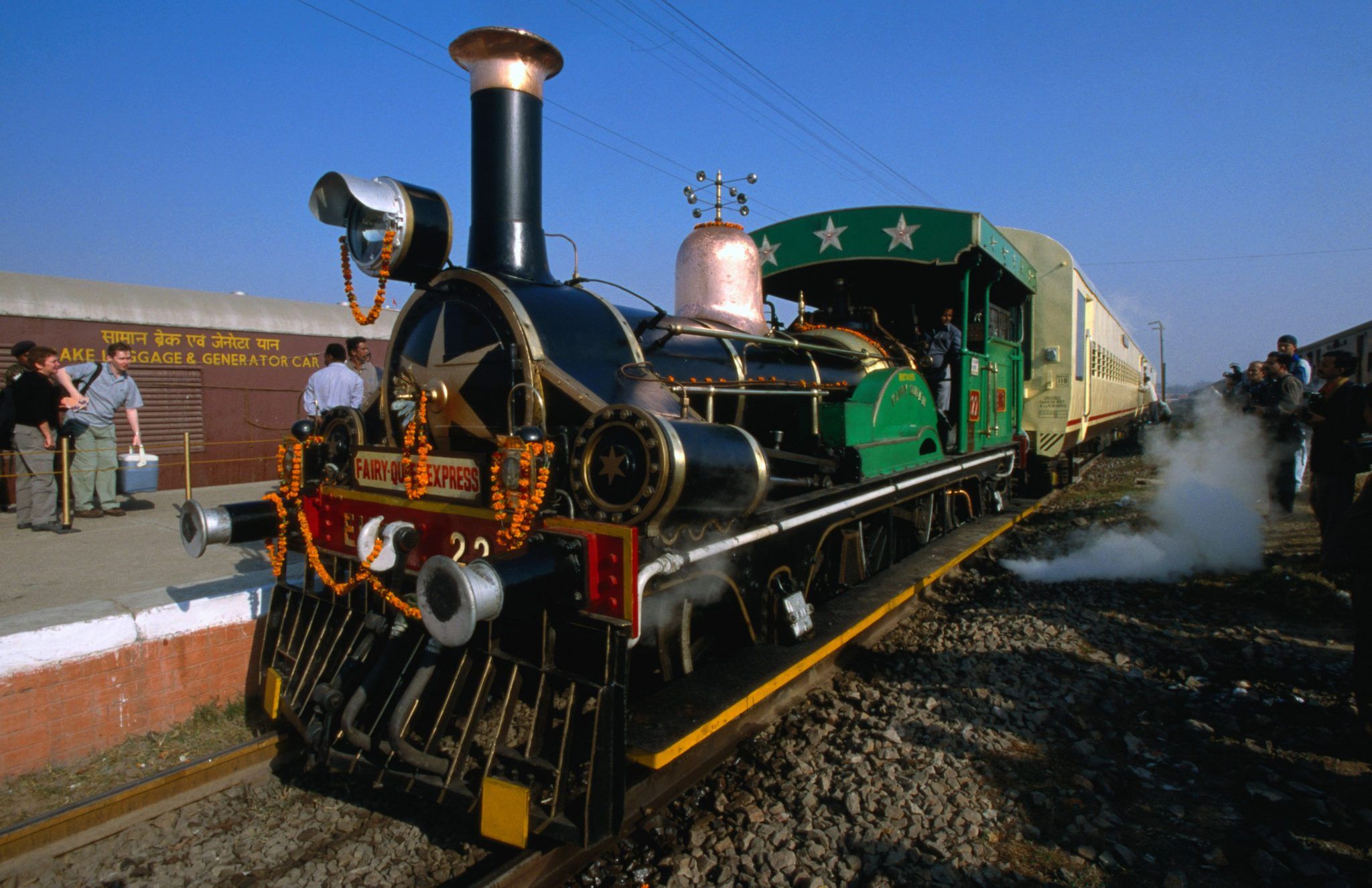 This train provides the most former serving steam engine facility which was built in around 1855. The train has also received the award of National Tourism and is among the list of most splendid trains of the world. It runs from October to March. It's starting fares for full package that has two-day's journey, sightseeing and stay for an adult, is for INR 8600.