A luxurious holiday is everyone's dream. We work hard, save and plan the best holidays for ourselves and a few lucky of us get to collect stamps on passports from around the world. Some travelers are more about experiencing the culture of a city and others like to splurge on expensive hotels for VIP treatment.
While many of us can't consider spending money on extravagant hotels every time we travel, staying in luxurious rooms once in your life can be a great experience!
Here are a few hotels around the world, known for their pricey rooms and top-notch services
Four Seasons Hotel, New York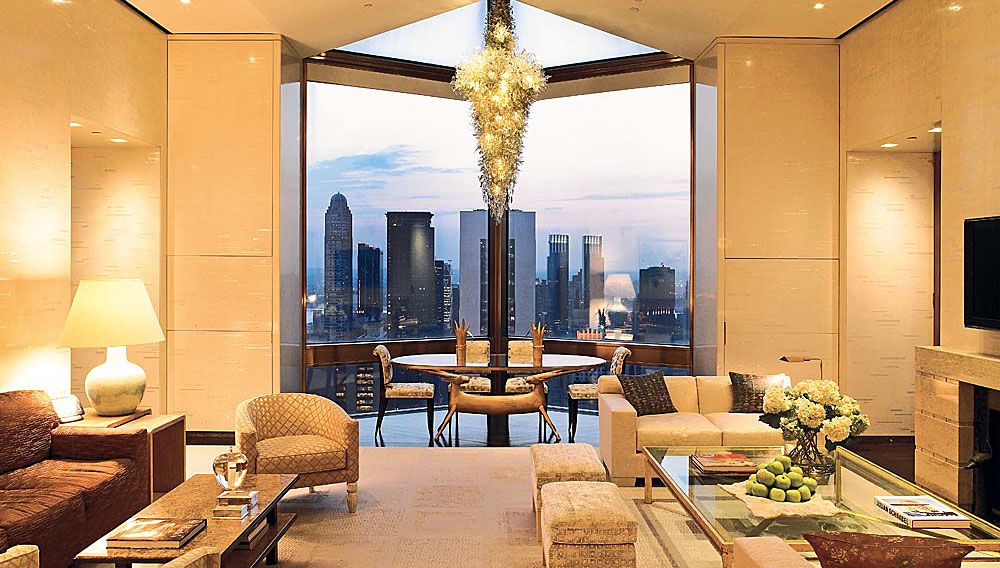 The Ty Warner Penthouse at Four seasons is an architectural wonder that also attracts major celebrities and well-known personalities for a stay. Priced at $50,000 per night, this penthouse is a seven-year collaboration between I.M. Pei, Peter Marino, and Ty Warner, hence the name.
It accommodates 3 people at a time and since it is on the 52nd floor of the building, the whole of Manhattan skyline can be seen from the four glass balconies. You can unwind in the deep soaking tub of the bathroom and can also request a massage from L.RAPHAEL Spa during your stay.
Hotel President Wilson, Geneva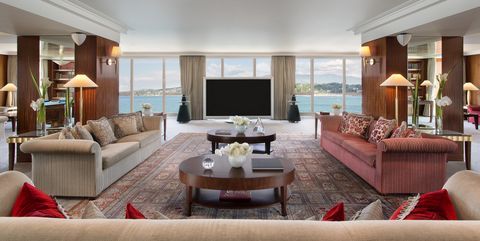 This hotel has 228 rooms in total and the most expensive one, The Royal Penthouse Suite, costs £66,800 per night. This suite also happens to be the largest one in Europe. The lake-facing Jacuzzi, Steinway grand piano and billiard table are a few of the extravagant things to name that will make you feel the richest person on the planet.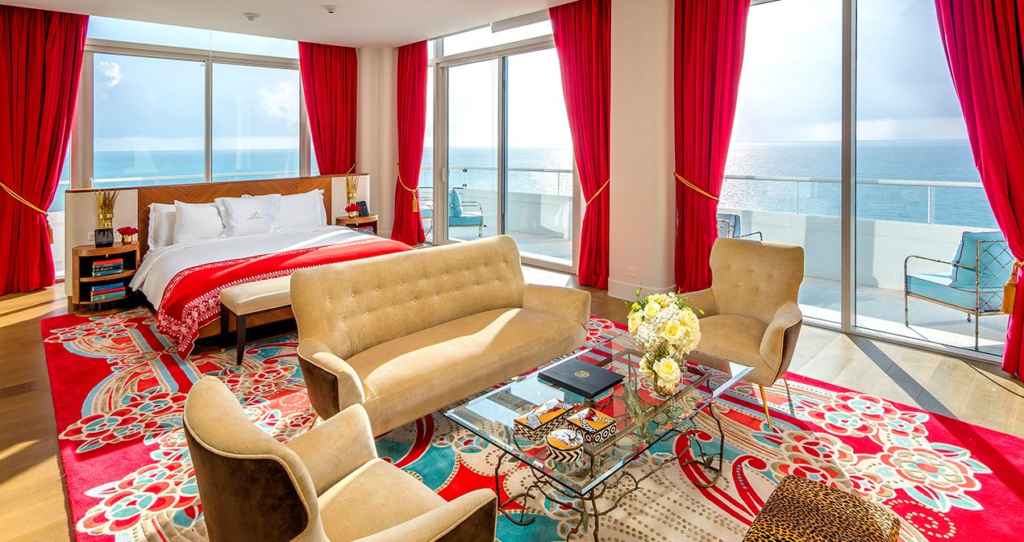 The penthouse suite at Faena Hotel is frequented by many eminent personalities when they are in Miami for holidays. This suite costs $50,000 per night and comes with Faena butler that will take care of all your needs throughout your stay. The penthouse has an oceanfront view and breathtaking art displays in this 2 floored suite. 5 bedrooms with private balconies offer the view of the skyline and a chandelier hanging above the dinner table gives a rich feel.
The interiors of the suite are vibrant and since it is near the ocean, the sea breeze keeps you refreshed.
A private Island situated midst of gorgeous beaches and offering serene views is one place where you should be on holiday and nothing less than perfect can be expected from the owner Dietrich Mateschitz, who is also the CEO of Red Bull. The most expensive room is the Hilltop Estate and well, the price per night for it is estimated to be around 34k Euros, although never officially revealed. This property comes with 2 swimming pools, a thatch-roofed library, a private kitchen, butler and a nanny.
Nobu Hotel at Caesar's Palace, Las Vegas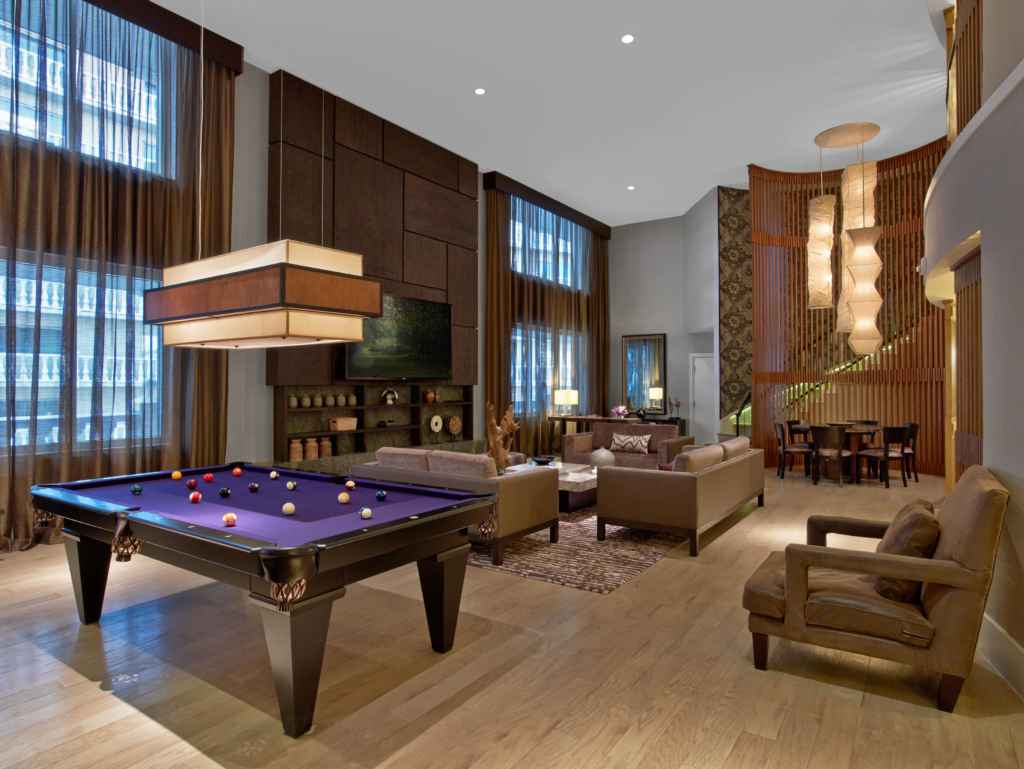 Owned by Nobu Matsuhisa, a well-known hotelier, and chef, the most expensive room in this hotel is Nobu Villa, priced at $35,000 per night. The Japanese inspired decors along with modern interiors add a very calm and peaceful vibe to the villa and come with its own elevator, barbecue pit, and a spa tub. The guests also get a butler and a free bar during their stay.
These are some of the most expensive hotel rooms to stay around the world. The above-mentioned hotels also offer rooms at lower prices. You can check out the website of these hotels and make your reservations accordingly if you are planning a holiday soon.