Devprayag is a small holy town located in the Tehri Garhwal district in the Indian state of Uttarakhand. The town is placed at an elevation of 830 meters above sea level. This town is the last holy union also called Prayag of the Alaknanda River, where Bhagirathi and Alaknanda Rivers meet and make the holy Ganga or Ganges. Devprayag derives its name from the words "Dev" meaning god and "Prayag" meaning convergence.
People visit Devprayag because of its divine and holy atmosphere. Devotees from all across the world come here to enrapturein spirituality at many nearby places such as the Raghunath Ji Temple, Chandrabadni Temple, Sangam, Dhaneshwar Mahadev Temple, Mata Bhuvneshwari Temple, Danda Nagaraja Temple and many more. The town is also home to a lot of the priests (pandits) of the Badrinath Dham.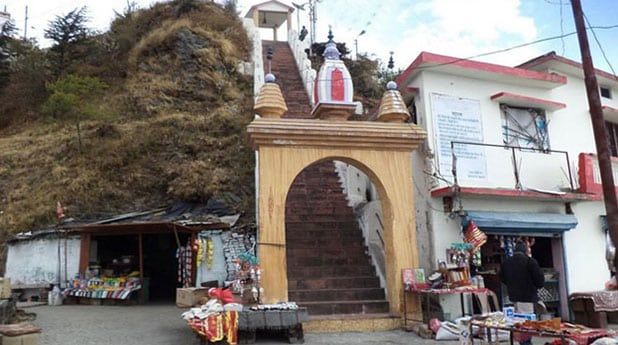 If you are travelling to Devprayag from Rishikesh by road, you will come across a quaint resting place called the Teen Dhara.It is a small area located along the river on the National Highway 58.The place has three water springs, hence the name Teen Dhara. Here you will find cute small eateries also called dhabas, with mouthwatering food at cheap prices. You will also find people selling Fresh lime soda, Jal Jeera and much more. You can enjoy cold fresh water with the perfect scenery.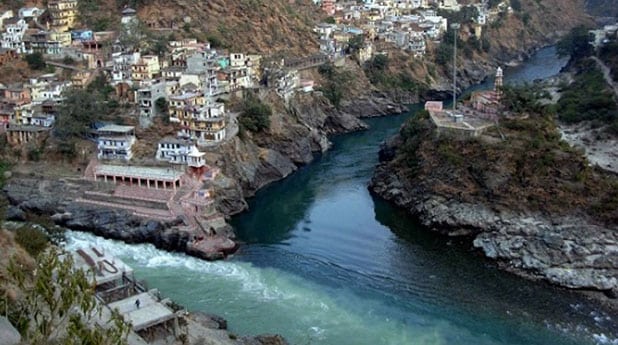 Another beautiful place you must visit is the Raghunath Temple. It is dedicated to Lord Rama. According to legends, this temple was built thousands of years ago by Raja Jagat Singh of Kulu. He built it to absolve his sin of bringing a Lord Rama idol in a wrongway. The temple is situated about 90 kms fromj Rishikesh. It is very well connected by road from all the Northern cities. The view from the temple will leave your awestruck.
You should also go and see Dashrathshila. It is a very famous Hindu shrine which is said to be from Ramayana's period. According to the Hindu mythology, Lord Rama's father, Raja Dashratha did some serious amends here. The shrine is settled on the banks of Shanta, a small stream named after the daughter of Raja Dashratha.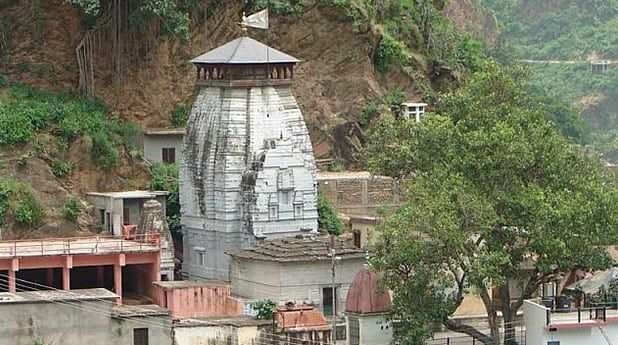 People come here to take a dip in the holy water on the bathing ghats and taste religious delicacies. Thousands of pilgrims come here during their yearly Che Dham to seek blessing from the Gods.
Not only a holy place, Devprayaga is also the perfect place for adventure seeking people. There are various water activities and sports in which one can take part. You can take part in white- water river rafting, rappelling, kayaking, trekking, rock climbing and many more.
Devprayaga can be visited with kids, family, alone and groups. It has the perfect blend of spirituality and adventure. It is must visit place if you like to explore new and different places.