There are many religious cave temples in India like Amarnath, Vaishno Devi, Hulimavu Shiva etc. Also, there are many more caves than the mentioned above and Ajanta and Ellora in India. But if you are looking for some cave adventure sport then come to Meghalaya with us. In the earth, with the skys . . . there present a heaven which shall match your adventure ideas for sure.
Though Meghalaya Adventure Sport Association has packaged tours for cave exploration but you can also do it by yourself. Read further to know how:
Caves in East Khasi Hills
Cherrapunjee, the city with record highest rainfall is situated around 56 Km from Shillong, the capital of Meghalaya. Hire a car and drive your heart out to this beautiful place. See how smartly you did a wonderful road trip plus cave exploration.
Krem Mawmluh is located roughly around half a kilometer west of Cherrapunjee. This cave has five amazingly proportioned river passages. It is currently the fourth longest in the Indian sub continent with a length of 4503 meters.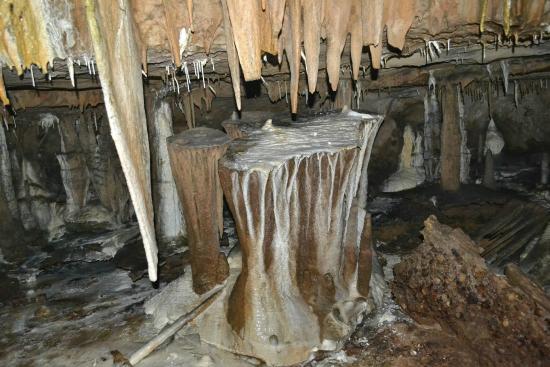 Krem Phyllut is situated in the south of Cherrapunjee, near Mawsmai village. The cave has a large section of fossil passage. Length is 1003 meters.
Krem Soh Shympi, situated near Mawlong village. I know you heard this name earlier as this is the world's cleanest village. Coming back to cave, it is 760 m long cave that has a large pothole entrance with around 20 meter depth.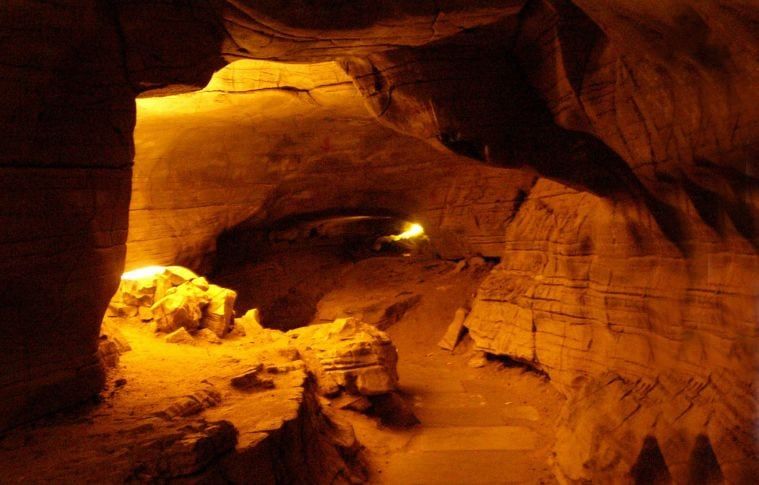 Krem Dam, the biggest sandstone cave in the Indian subcontinent with a length of 1297 m. It has a very large and beautiful entrance with a nature gifted stream running down its main passage.
Caves in Jaintia Hills
Jowai, the base camp of Jaintia Hills is located just 64 Km from Shillong. A wonderful town circled with Myntdu River. Let's explore the caves of Jaintia hills:
Krem Um Lawan, this cave has its own importance in history. There are many myths regarding this. Technically speaking, presently it is the longest and deepest in South East Asia with an upper vestige passage and a lower dynamic passage with numerous waterfalls. This is a cave of Eocene age.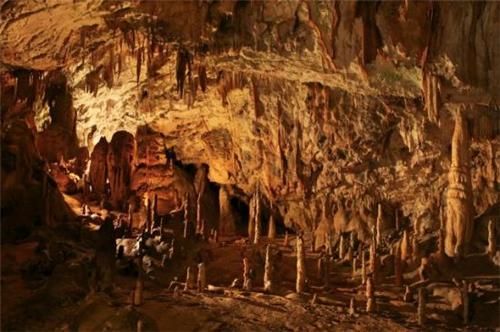 Krem Kotsati has in total eight entrances and is 3650 meters long. You have to enter all the way through a deep pool which is its main entrance. Adventure touches its peak as you have to cover some parts of this cave through swimming or in a rubber boat. Interesting isn't it?
Krem Umshangktat is a beautiful sandy cave where you can climb upon fallen limestone blocks. It soothes the soul of a traveler. Length is 955 meters
Kremlashinng, the best time to visit this cave is during the months of February and March as it has a base of slippery and sticky mud. Length is 2650 meters.
Krem Sweep is 47 km away from Jowai. This cave has a beautiful set of stalactites and stalagmites. Length: 970 m
Caves in South Garo Hills
Garo hills are world famous for its rich wildlife. These hills are consisting of two mountain rages namely: Arbella Range and Tura Range; Tura has a beautiful landscape where River Brahmputra makes curves in the back drop of its low lying plains. If believed in myths, here souls of dead dwell around before finally making to the heaven (or hell). Interesting . . . let's move on to the cave side: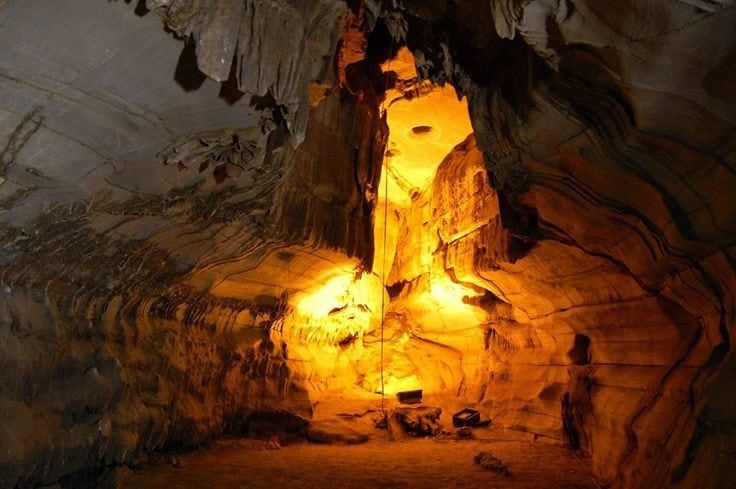 Siju-Dobkhakol is situated just below the village of Siju (yes below) on the bank of the Simsang River. This cave is famous among researchers and is known as researcher's hub. Also, it is the home of tens of thousands of bats. length 4772 m
Tetengkol-Balwakol . . . . Wooooo . . . this name brings sweat in the foreheads of locals as it is known as cave of Dwarfs with Inverted Feet. It is situated in Nengkhong village with a small circular entrance of 1 meter diameter. But, don't go by this as this small entrance hides a large cave beneath it. Length is 5334 m
Dobkhakol Chibe Nala This cave is well hidden by nature with a large rock. It is situated a few hundred meter down-stream on the river Chibe Nala. Length: 1978 m
Bok Bak Dobkhakol The most complex caves of all as it is located on an active river. During monsoon the cave floods to the roof. Length 1051 meter.
*Image Source: Images are taken from popular websites.