The Indian government had officially asked the Canadian government to remove its ban on direct flights from New Delhi. But Canada had extended the ban on all direct flights from India until September 21. Though, passengers from India could travel to Canada via indirect routes. But there is good news: after a five-month-long pause, Air Canada has resumed direct flights between Delhi and Toronto. 
All the passengers travelling to Canada should carry an RT-PCR test report done no older than 18 minutes before departure. Did you know COVID-19 testing is now available at Delhi Airport too? Air Canada wrote on Twitter, responding to a passenger's query, writing, "Yes, the route is resuming." Now, as Canada slowly plans on reopening borders for international travellers, it expects them to have a suitable quarantine plan as a backup. This is in case the traveller is tested Covid positive. There's more to it. Read on to find out.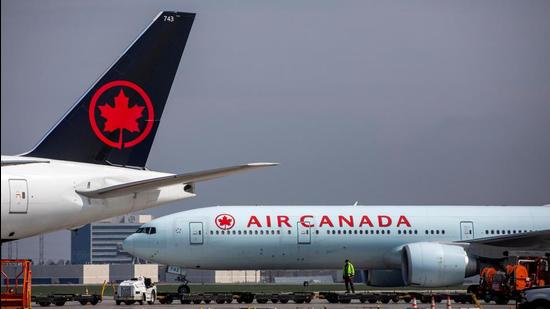 Fully vaccinated travellers can enter Canada with their certificate. Moreover, a suitable quarantine plan must be made by travellers, in case they test positive for Covid-19. While travellers don't need to show proof of a quarantine plan, they will be asked questions about this on the border. For quarantine they can live at a home, hotel or guest house.
Ajay Bisaria, the High Commissioner of India to Canada, had met with Air India's Toronto representative to start the process of removing the ban on India. Speaking about the matter, Mr Ajay Bisaria mentioned that this is crucial for many of the families as well as the students who are stuck on either side