Whenever anyone talks about a trip to Rajasthan, they always think about either Jaipur, Jodhpur, or Ajmer. Not a lot of people are aware of a beautiful and quiet city, Bikaner. Compared to Jaipur, Bikaner is peaceful and less crowed. It is the fifth largest city in Rajasthan. The city was founded by Rao Bikaji in the year of 1488. This is the reason why it got the name of Bikaner.
It is very well connected by road to most of the commercial cities like Jaipur, Delhi, Agra and many more. Bikaner is approximately 449kms away from Delhi. As it is not a very developed city, it does not have an airport or a well-structured railway station.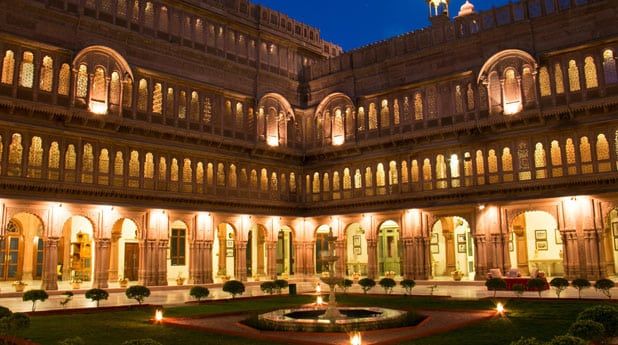 Bikaner with its rich history in architectural beauty has a lot of tourist spots for people to admire. It is a hub of palaces, temples and forts. If you are a history enthusiast then you can start your trip in Bikaner by visiting the Lalgarh Palace. This marvelous red sandstone structure was built by Maharaja Ganga Singh in the memory of his father Lall Singh. The palace has a museum as well as the fourth biggestlibrary incorporated in its land. The museum is beautifully ornamented with exceptionally stunning paintings. The Royal Family of Bikaner is still residing in one of the wings of this big palace. The entrance fee for the museum is Rs.25 and it is open from 10am-5pm.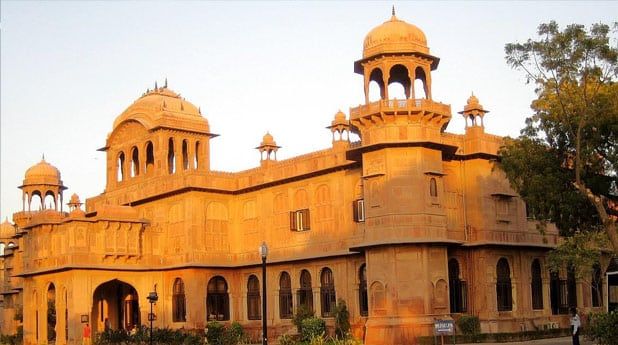 The city is also known as the temple town. This is because the city sites some of the most famous temples of the country. The biggest tourist-puller is the Karni Mata Temple. This temple is most visited because of its 20,000 inhabitants. Devotees come here and feed rats to get their blessings. Another famous temple you must visit is the Bhandasar Temple. It is a Jain temple which was built in the 15thcentury. It is known for its red and white sandstone structure and lavish glass work which leaves its visitors in admiration. Other temples one can visit are Shivbari, and Gajner Temple.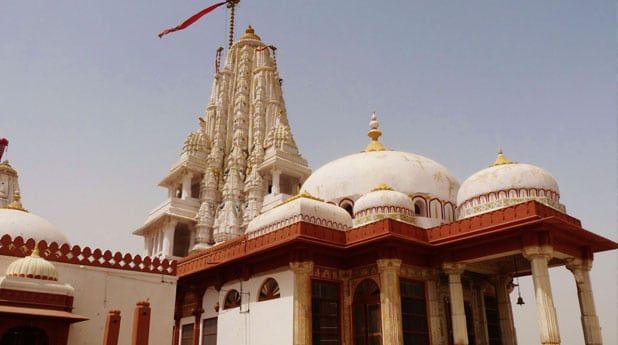 While talking about Rajasthan, how can we forget camels? Bikaner has the biggest farm of camels in Asia. If you want to see Bikaner while riding a camel, then the best option is to have the camel safari. In the month of January there is also a vibrant camel festival, which attracts a lot of tourists.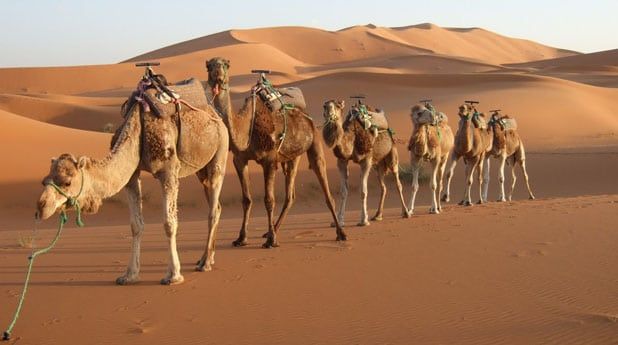 The city is also known for its typical Rajasthani shopping. Localities sell gorgeous silver ornaments, shoes, bags, etc.You can also find beautiful lehriyasarees, churan, camel leather mojri, bangles and many more amazing items.
The bikaneri bhujia is a delicacy of this city. The roots of some of India's most famous food outlets like Bikanervala or Haldiramare in Bikaner. Hence, if you visit the city you definitely have to eat the bhujia and get some packed for home as well. Not only this but the Rajasthani food here is also mouthwatering like the raj kachori, kulfi, etc.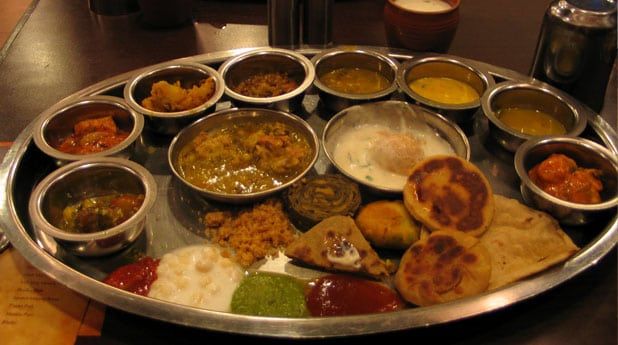 The best time to visit Bikaner is between December and February. This is because the temperature here is cool and pleasant making it the perfect time for site seeing and enjoying the city.
Bikaner is the perfect destination because it is away from the crown and has so much to offer. People come here to relax as well as witness the rich heritage of India.