There are many places where we wish to travel but airports around the world excite me. An airport is a window to the country I visit, so a swanky T3 at Indira Gandhi Airport Delhi showcases India's rich heritage and Swarnabhumi in Bangkok shows how serious the country is about shopping! Have a look at the best airports in the world you would love landing at:
Singapore Changi Airport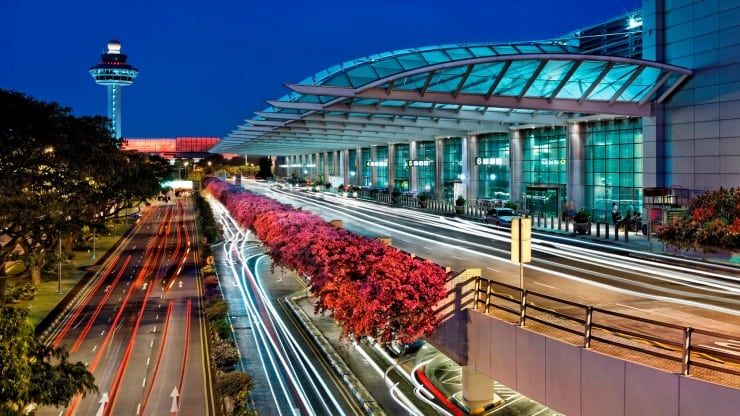 Changi bags the world's best airport tag for the fifth time this year and is the home to Singapore Airlines, Silkair, and Tiger air. It is praised for its fascinating architecture, luxuries amenities, shopping places etc. You are also treated to movie theatres, a multimedia entertainment deck, spas when landing to this airport. It is one of the largest transportation hubs in Southeast Asia.
Tokyo International Airport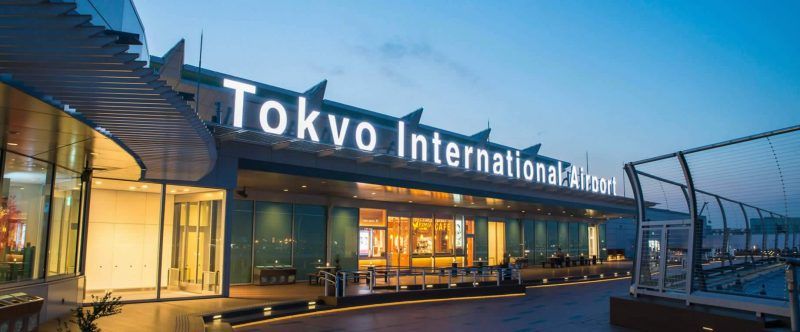 Visited by a whopping 75.6 million passengers every year this airport is only a few miles away from Tokyo. It is the world's fifth busiest airport and is known for its service and cleanliness. Also known as Haneda airport it is the primary base of Japan's two major domestic airlines.
Incheon International Airport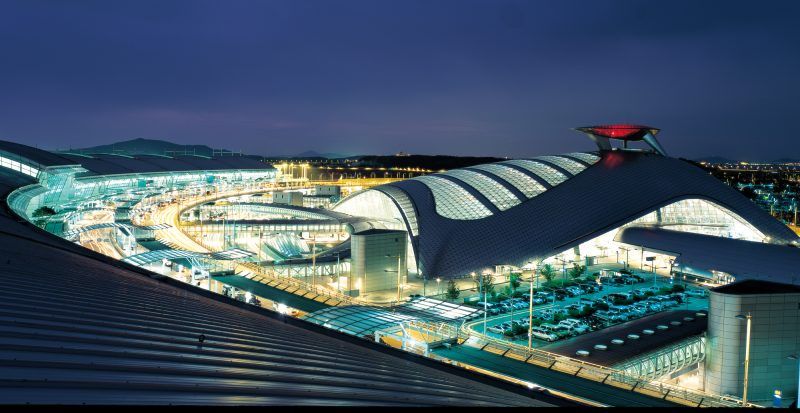 It is the third most luxurious airports in the world you can land on an island outside the South Korean capital. From 2001 this airport has luxuries like the best of shopping and dining facilities with a Korean influence. It also has a Korean Culture Museum.
Munich Airport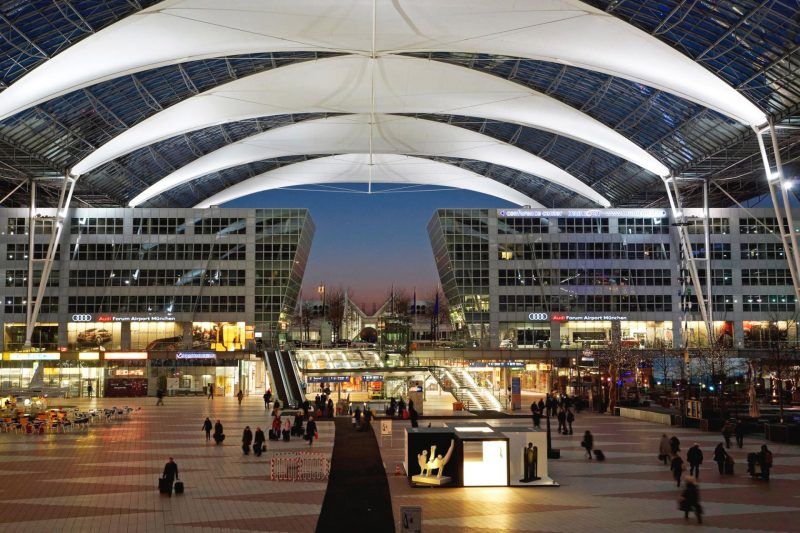 It is the busiest airports in Europe and one of the second busiest in Germany. It is a hub for Air Berlin, Lufthansa, and Condor airlines. You can also visit a park near to this airport which displays historic aircraft.  The airport is named in the memory of Bavarian former PM Franz Josef Strauss.
Hong Kong International Airport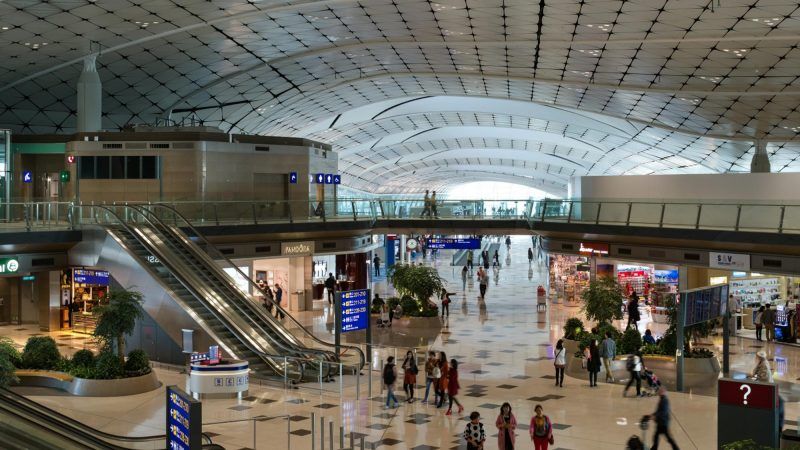 It is built on an artificial land off the coast of Hong Kong. The airport opened in 1998 and you can also get a chance to play at the SkyCity Nine Eagles golf course near Terminal 2 here. It is one of the busiest airports in Asia and gets 68.3 million passengers yearly.
Hamad International Airport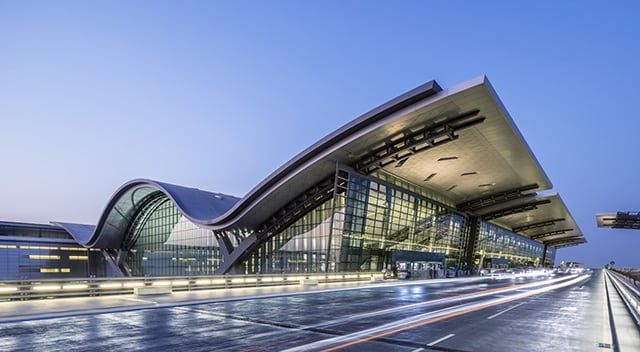 Built-in 2014 this airport gets 30 million passengers visiting the airport every year and is now home to Qatar Airways. It spreads over 5400 acres of land and $16 Billion was spent for its construction. It is one of the most luxurious airports in the world.
 Central Japan International Airport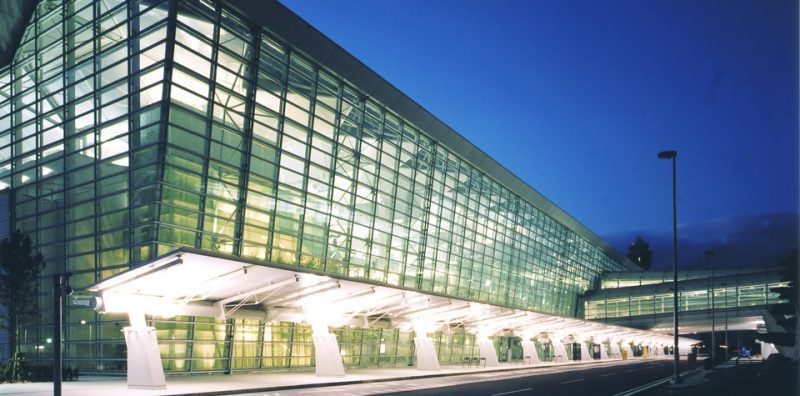 It would leave you astonished as it is built in the middle of Ice Bay near Nagoya. Also called as Centrair it has the title of the best regional airport in the world. This airport also possesses 1000-foot long sky deck where passengers get a chance to watch ships sailing in the Nagoya Port.
Zurich Airport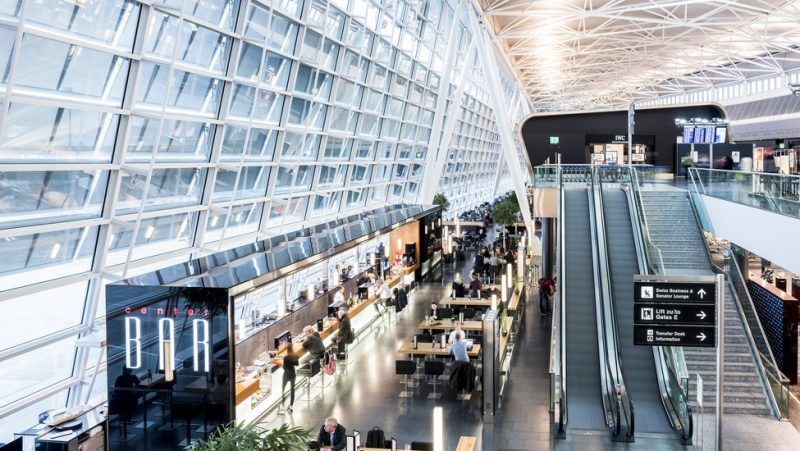 This airport is the home for Swiss International Air Lines and is the largest international airport of Switzerland. It is the hub which links Switzerland with the rest of the world. Also known as Kloten Airport it is located 13 kilometres north of Central Zurich.