Bali is famous for its beaches and ancient temples. Many of the temples in Bali feature spectacular centuries-old architecture. Temple hopping might sound like a weird thing to do but in Bali, it's not, as the place has over 10,000 temples and each of it is unique in its own way. Temples in Bali are located at amazing locations and offer spellbound views. Through visiting temples in Bali, you can also experience the cultural side of it. As there are so many temples, so to help you out check out the list of must-see temples to visit in Bali: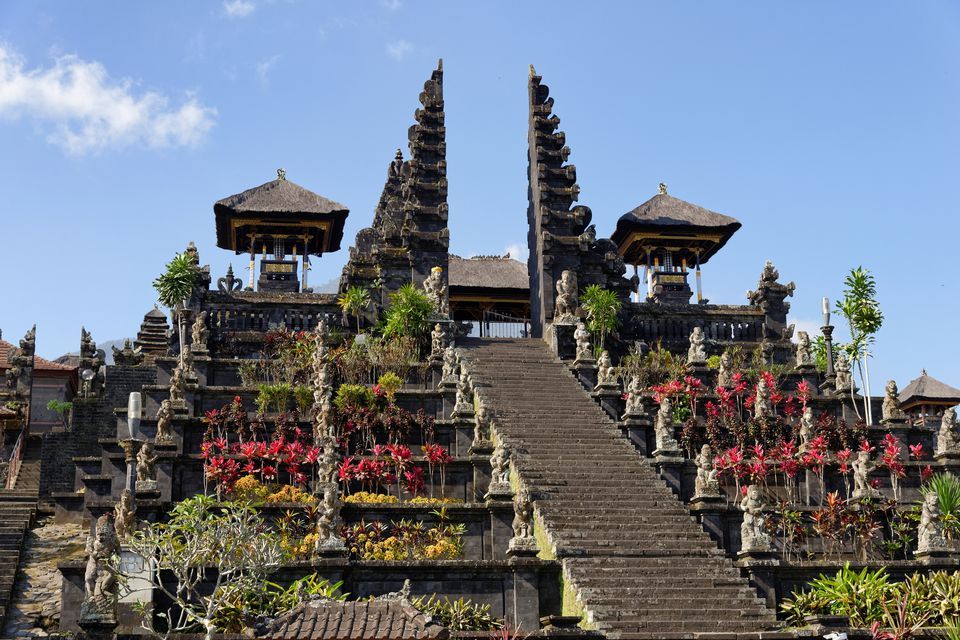 It is usually referred to as Bali's "Mother temple". It is a huge complex of different clan temples and shrines. Besakih is the holiest and biggest temple in Bali.  It is located at 1,000 meters above sea level on the south-western slopes of Mount Agung. In the complex, the must-visit temples are the Pura Penataran Agung and Pura Pasimpangan. Its entrance feels like a ladder that takes you a lovely location.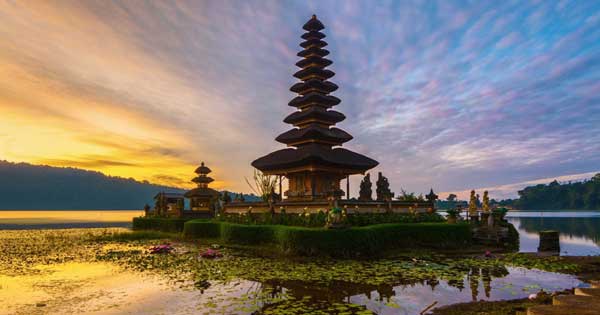 This temple is known as "heaven in lake" that what Ulun Banu means. It is situated at the western side of Beratan lake, offering amazing views. The smooth reflective surface of Beratan surrounds most of the temple's base, creating a unique floating illusion. The mountain range around it provides temple a dreamy background. The amazing scenery and cool atmosphere make it a perfect place to visit. You can also enjoy short recreational activities at the temple and visit the lakeside garden as well.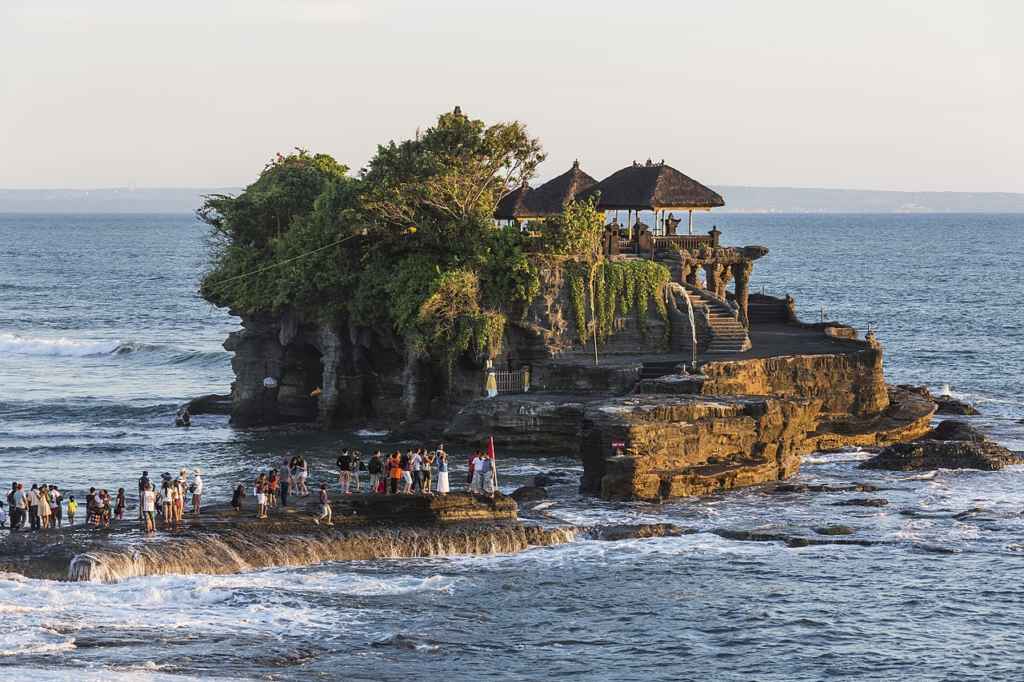 Tanah Lot is one of the most popular temples in Bali. It is located at the top of a ridge from where you can witness the best sunsets on the island, it is at the coast of Beraban village in the Tabanan regency. You can also visit restaurants, shops, and a cultural park that showcases regular dance performances.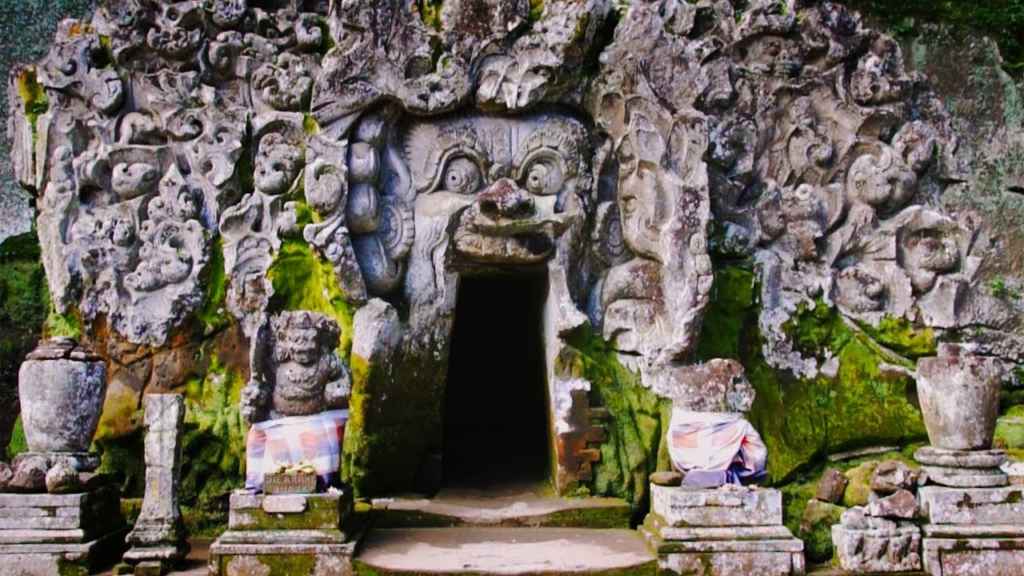 Do not forget to include Goa Gajah on your list while visiting temples in Bali. It is an old cave built for spiritual meditation. Goa Gajah is an archaeological complex with historical significance. In front of the mysterious 'cave' is a 'wantilan' meeting hall and a temple courtyard. The 'cave' is narrow, containing stone idols and meditation spaces. The legendary Petanu River flows behind the temple grounds.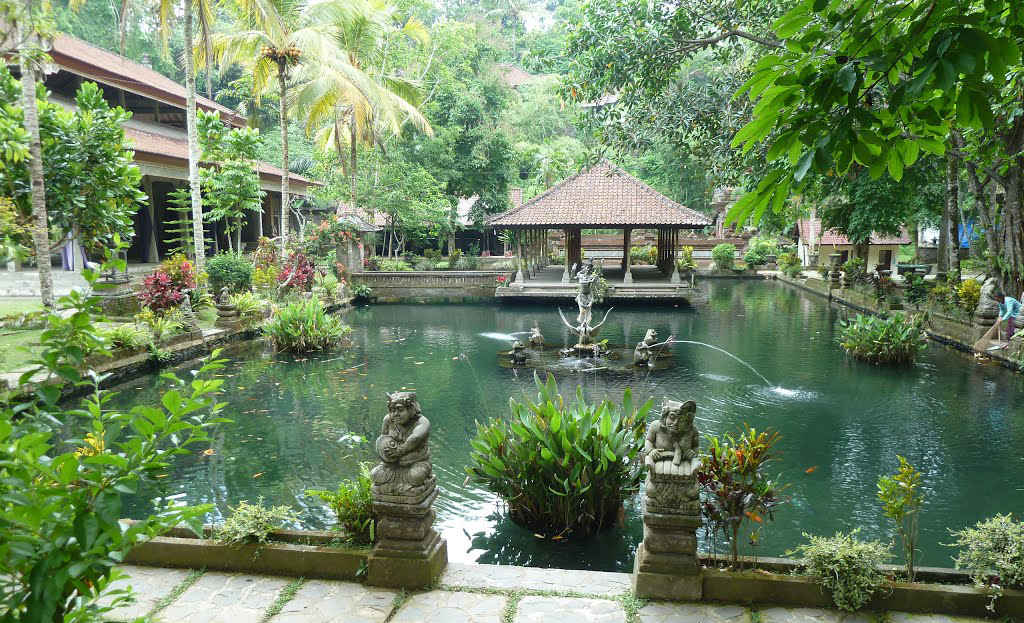 It is one of Bali's most unique archaeological sites. The temple consists of various ancient shrine reliefs carved into the face of a rock cliff. The main site oversees the sacred Pakerisan River as well. You will also find Lush paddy terraces and a gorgeous green valley