Dussehra is an adoption of a Sanskrit word Dasha Hara which means destroying the evil. Dussehra also known as Vijay Dashmi is one of the important festivals of Indian culture. It is celebrated not only in India but also by the Indians living in foreign countries. The festival symbolizes the victory of truth over evil; it shows how all bad things come to an end.  All over India, Delhi to Gujarat to Mysore, each and every state celebrates Dussehra in different ways. Here is the list of places where Dussehra is a grand celebration.
Mysore Dusshera
Dussehra of Mysore is popular around the world. It is celebrated throughout the nine days of Navratri. This festival in Mysore represents synchronization between historical and religious culture. The entire city is decorated with flowers, diyas, and lights. Elephant parade is organized and taken around the whole city. On Vijayadashami, effigies of Ravana, Meghnath, and Kumbhkaran are burnt. The people out there are celebrating it for a long time. Many people visit to experience the special Dussehra in Mysore.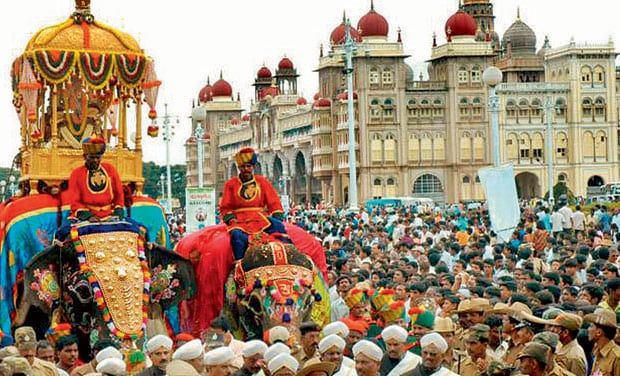 Kullu Dussehra
The Dussehra celebrations of Kullu are also very famous; Idols of goddesses are carried on the heads of pandit in a parade. On the last day of the parade, lots of wood is burnt which implies the burning of Ravana's Lanka. The festival is celebrated in Dhalpur maidan in Kullu valley. Dussehra in Kullu takes place on the tenth day of rising moon. Kullu has given Dussehra an international status which attracts many tourists from around the world.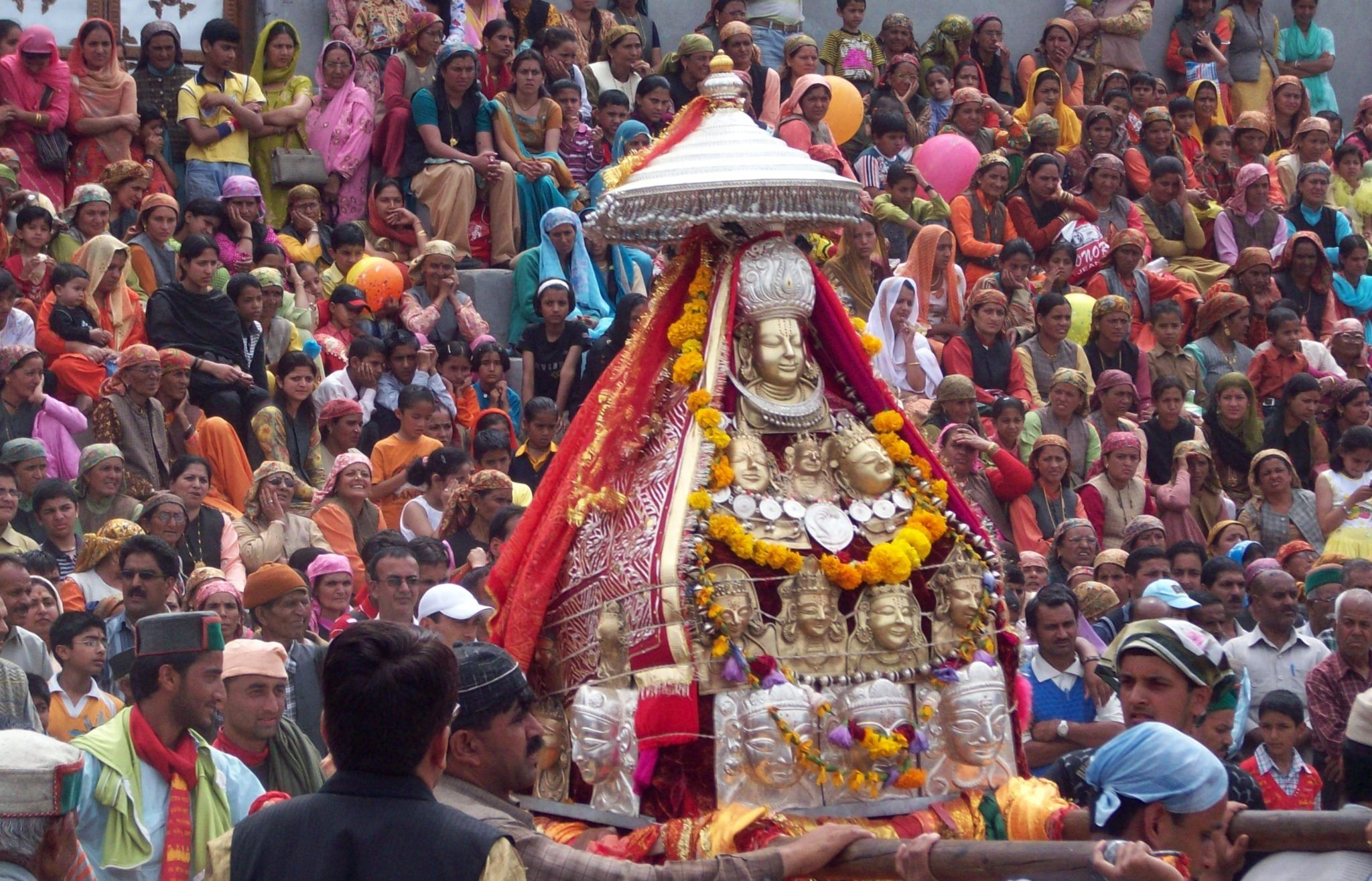 Varanasi Dussehra
Starting from the first day of Navratri to the 10th day the Vijaydashmi whole city is blessed with devotees.  RamLeela is performed for all nine days; it is a moving show which depicts the lives of Ram, Sita, and Lakshman. In Ramnagar, the presentation of Ramcharitamanas is beautiful, that everyone listens to it carefully.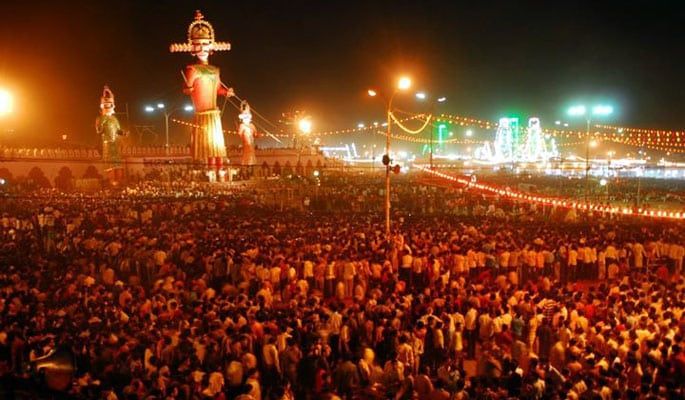 Bastar Dussehra
Bastar's Dussehra is celebrated in Dandakarnya, It is believed that Lord Ram spent his 14 years of the outcast there. Bastar Dussehra celebrations are held from August to the last day of Vijaydashmi, which makes it longest Dussehra festival. Goddess Danteshwari is worshipped during Navratri. Villagers and tribal people gather around to pay tribute to the goddess. The celebrations here include rath yatra and speeches by delegates.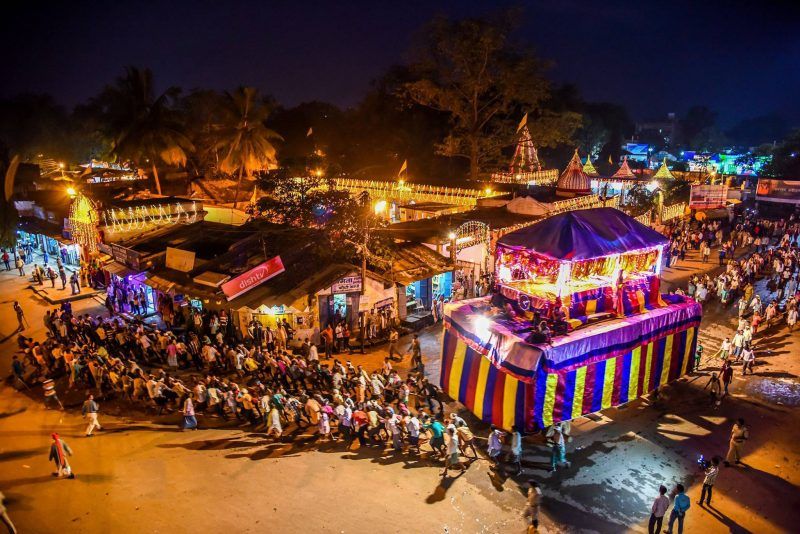 Also in Delhi, Dussehra is celebrated in full swing, with the nine-day Ramayan show and the burning of effigies.