Most people have a misconception that with increasing age, health issues it's not possible to travel as much as you want. However, there are few who change everyone's perspective and prove age is just a number. Among such there is a 68 year old lady from Chennai who is truly a travel freak.
Sudha Mahalingam has explored almost 65 countries and apart from this, she owns 6 Indian passports, isn't this amazing? Since childhood, she had a craze for travelling different places and her mother used to say "Sudha, if you want to bathe in the sea, you can't wait for the waves to subside. Do it when they hit you, because they won't ever stop. Similarly, if you want to travel the world, travel when you have other claims on your time. Even if you have children or other responsibilities, take the plunge and find the opportunity to travel. Why wait? If you want to do something, do it now."
The most surprising thing about her is, she not only travels but also goes for thrilling adventures that you might go crazy for. By profession she is a journalist and started her solo travel diaries in mid 40's.
In an interview she told "All your life, you are told what's best for you, the things you can and cannot do, how certain places are safe and others are not. Travelling helps to put these preconceived notions and stereotypes to the test. It helps you not only discover yourself but also develop confidence and identify your strengths. It teaches you to draw upon your reserves and tackle crises too."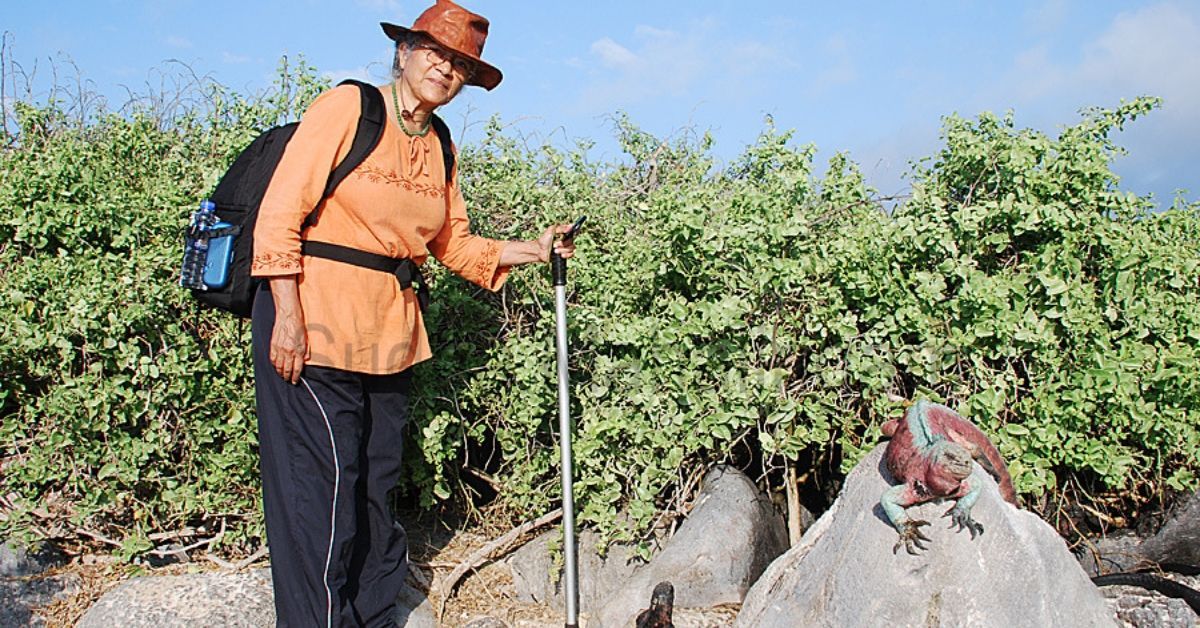 Even after traveling so much she wants to continue her bucket list. She is a solo explorer so that she feels more empowered and show other women that never feel you are less than anyone.
Sudha began her solo journey with a 32-day trek to Kailash Mansarovar in 1996. She had to leave her 5-year-old son to go on that trip but she said, "It taught me a lot about myself, especially my hardiness. It helped me learn that I could do things alone."
#CincyTennis #Kyrgios pic.twitter.com/bk9vYfYyhd

— Sudha Mahalingam (@sudhamali76) August 20, 2017
Every year she visits 5 to 6 countries and now she will next go on a trip to Madagascar and Patagonia.