The literal meaning of gurudwara is the door of the god. A gurudwara is a place that calms your inner self, other than its beauty what I personally like about Gurudwaras is the seva. The devotion to public and serving those in need no matter what their caste or gender is. As soon as you enter Gurudwara there is a relaxed feeling, sitting there quietly wipes out all the tension. There are many Gurudwaras in India and all of them are beautiful. There is something about Gurudwaras that always draws me there. Check out 5 most beautiful Gurudwaras in India:
This Gurpurab visit one of these Gurdwaras and indulge in the beauty of the festival:
Golden Temple, Shri harmandir Sahib, Amritsar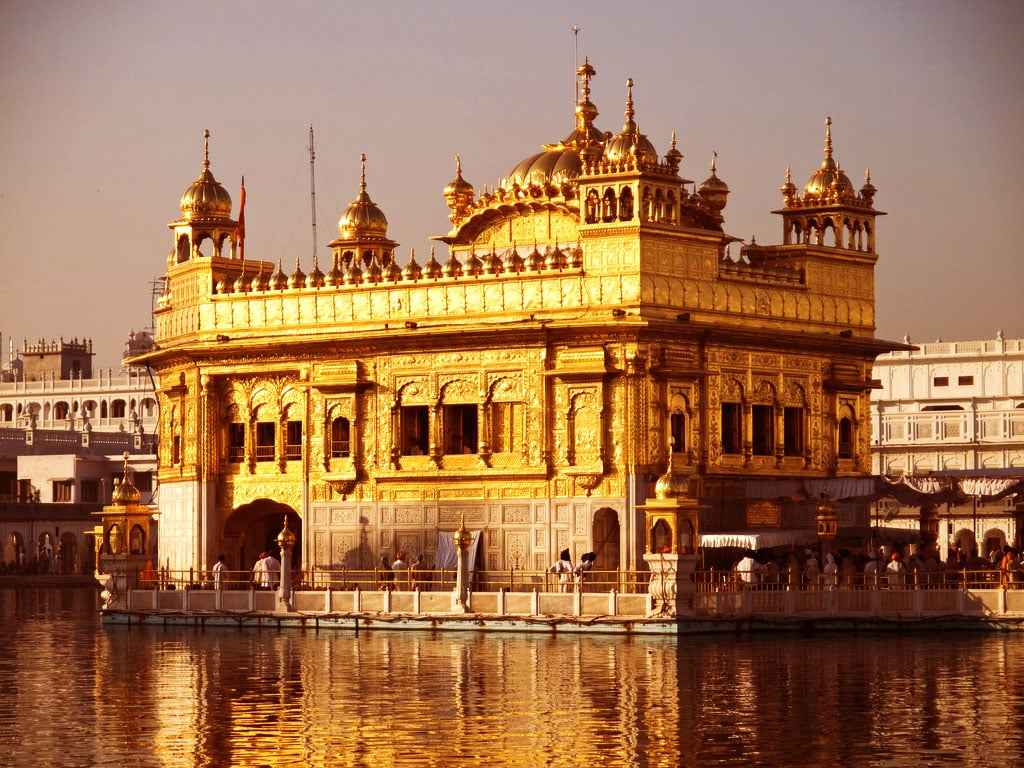 Popularly known as Golden Temple, this Gurudwara is one of the most acclaimed gurudwara on earth. Every day thousands of devotees visit this place. It is located in Amritsar and stands adjacent to Jallianwala Bagh. The Gurudwara is beautiful and is plated with gold, it also has a Sarovar.  The complex also houses the Akal Takht, the throne of the timeless one, instated by the sixth Guru, Guru Hargobind. It also consists of the largest community kitchen and the Golden Temple's langar feeds over 1, 00,000 visitors every day.
Takht Sri Keshgarh Sahib, Anandpur Sahib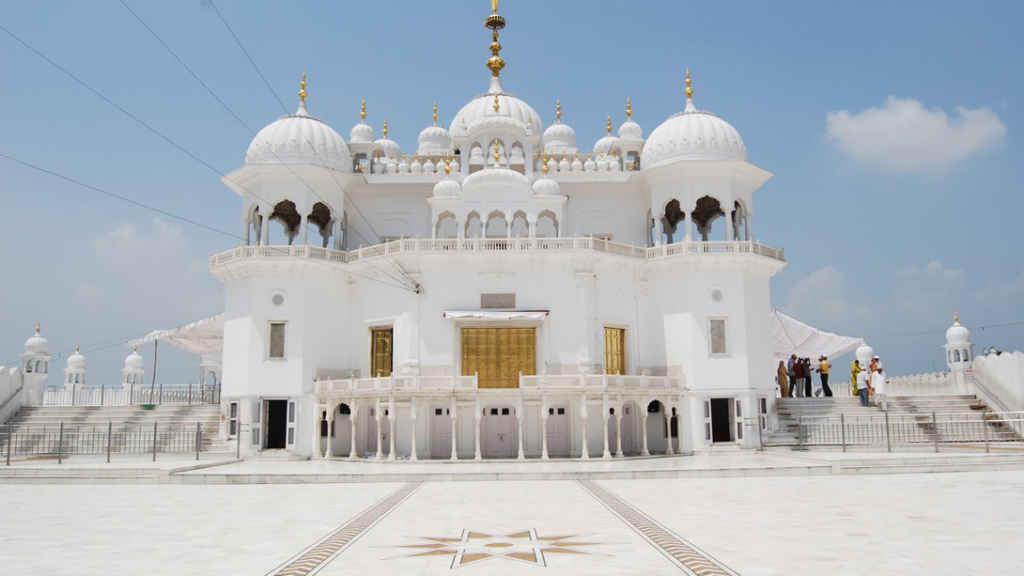 This Gurudwara is situated in "holy city of bliss" Anandpur Sahib. It is one of the five takhts, temporal authorities of the religion. It is considered as the birthplace of Khalsa. Other than offering prayers, people can also see some of the weapons used by Guru Gobind Singh that are on display.
Sri Hemkund Sahib, Uttrakhand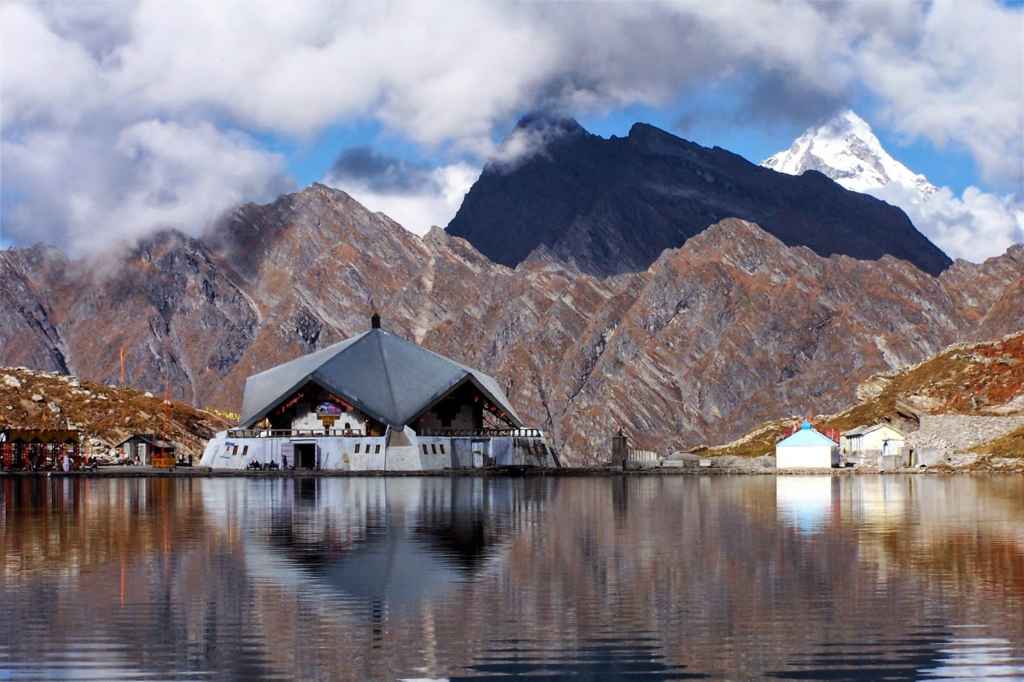 Hemkund Sahib Lies in the Himalayas near a chilly lake, this one is dedicated to Guru Gobind Singh Ji, reaching here is most of the most difficult journey. It is believed that Guru Gobind Singh Ji meditated here. Many devotees visit this place in summer as in winters it is inaccessible. The Gurudwara is surrounded by seven mountain peaks. It consists of Holy Scriptures including Dasam Granth (written by Guru Gobind Singh Ji himself). Probably the least accessible gurudwara in the world, Hemkunt Sahib makes for an energizing trek, where one may also include a visit to the fabled Valley of Flowers.
Gurdwara Bangla Sahib, Delhi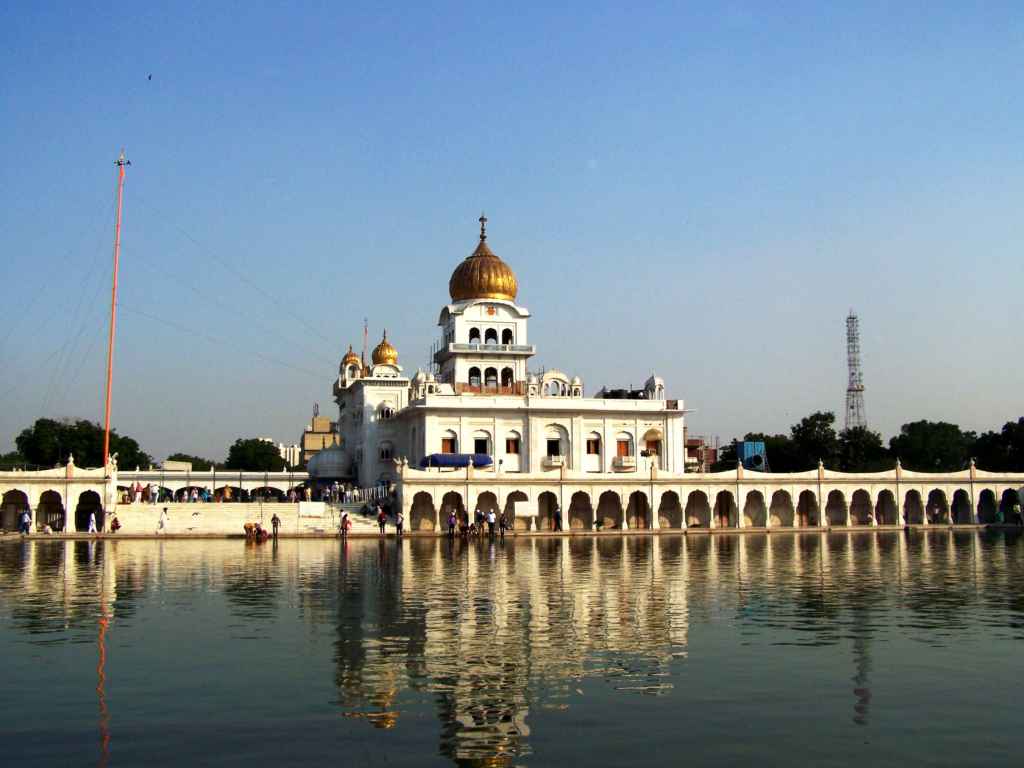 For the people of Delhi, Gurdawara means visiting Bangla Sahib. It is dedicated to the eighth Guru, Guru Har Krishan. The Gurdawara is beautiful and has a large Sarovar in its complex as well. Bangla Sahib is located in Connaught Place area of New Delhi.
Gurdawara Manikaran Sahib, Manali
The Manikaran Sahib is situated in Parvati Valley and is surrounded by hot spring. The Gurdawara is devoted to Guru Nanak Dev Ji. Due to a significant history, it is believed a dip into its spring can treat all skin diseases. It is a Gurudwara unlike any other in the whole world.